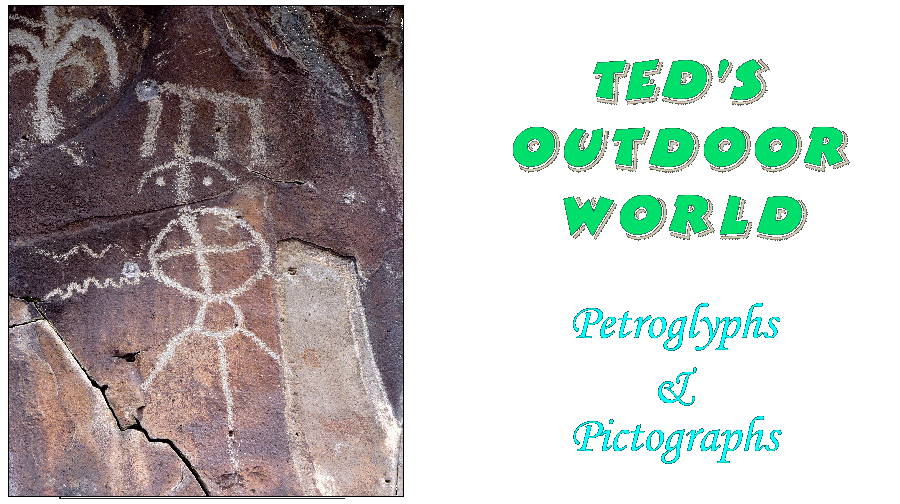 Prehistoric rock art is found all over the world. Petroglyphs were drawn by using a sharp rock to etch lines into another rock. Historians have struggled both with dates and meanings of the drawings, but with limited success. In contrast, pictographs were painted on rock walls. Those that survive are at least partially protected from the forces of nature, and the most well-preserved specimens are found in caves.
Within the United States, petroglyphs abound, primarily in the arid regions of the west. Pictographs are much less common.

Most images are available for download in 1024×768 or greater JPEG format; a few older ones have a lesser resolution.
– click on any picture for a high-resolution graphic –

CALIFORNIA — BISHOP LOOP, OWENS VALLEY (4 sites)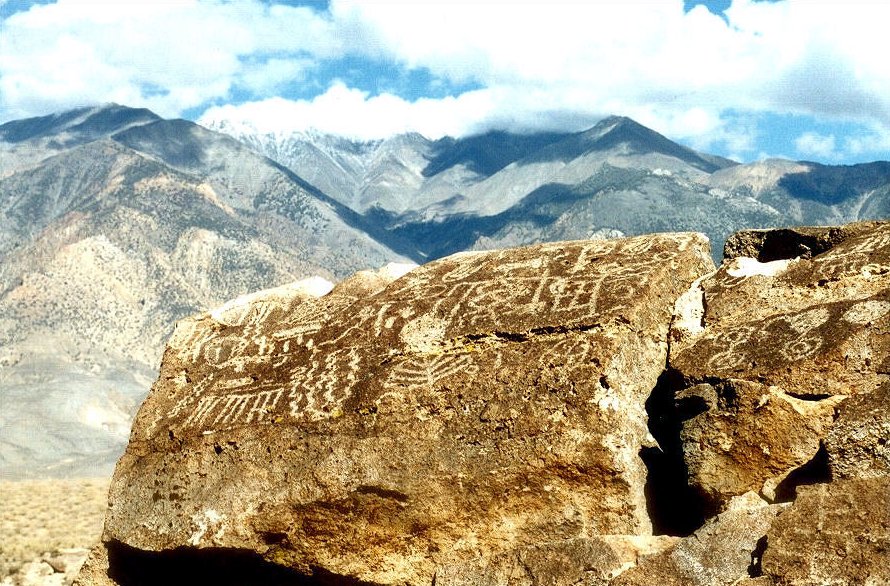 CALIFORNIA — CHINA LAKE NAVAL AIR WEAPONS STATION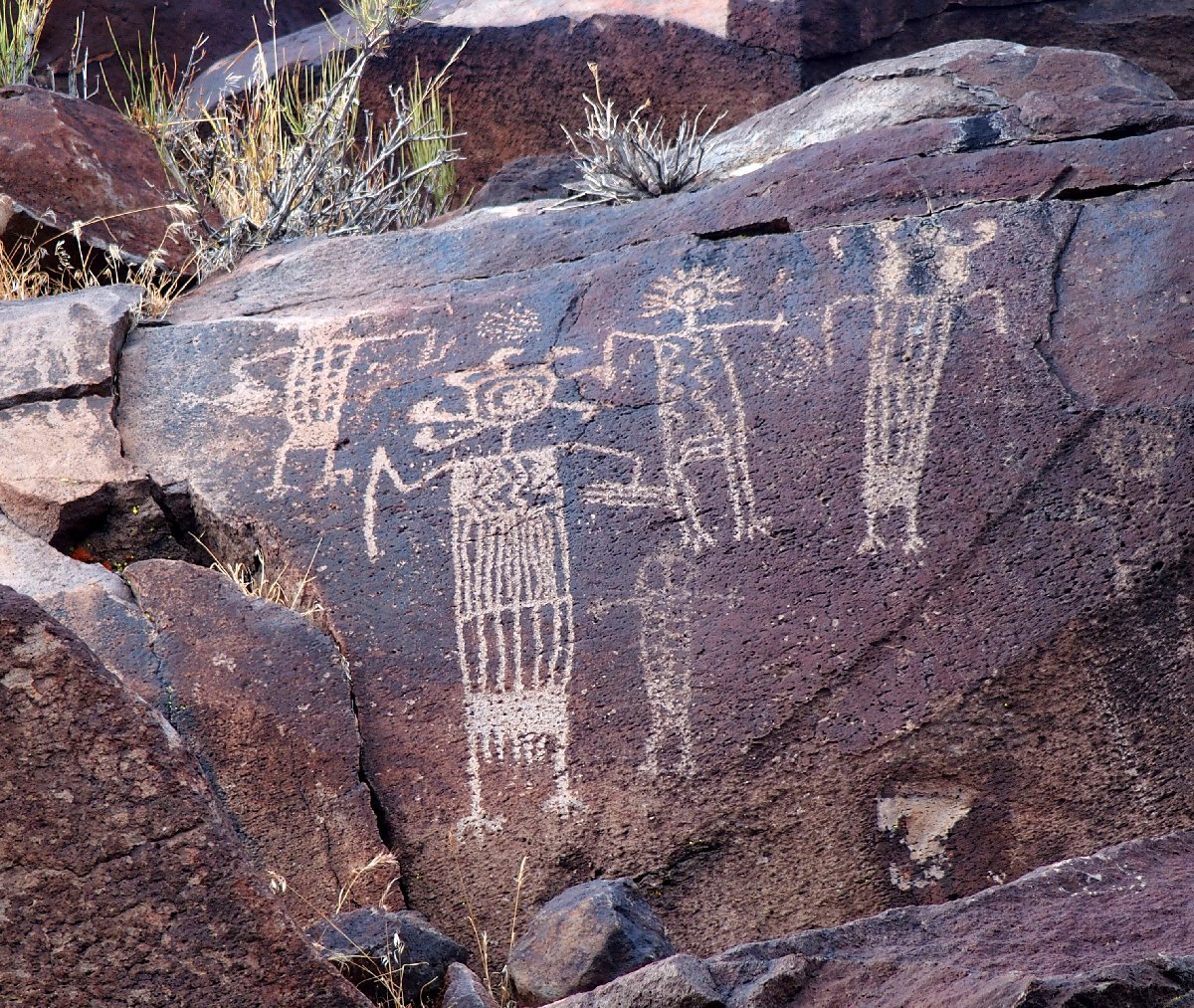 CALIFORNIA — MISC

NEVADA — GOLD BUTTE REGION

NEVADA — LAGOMARSINO CANYON

NEVADA — VALLEY OF FIRE STATE PARK (2 sites)

NEVADA — MISC

UTAH — BUCKHORN WASH


Buckhorn Wash Pictographs ⇔
meticulously repaired by dedicated environmentalists

UTAH — CANYONLANDS NATIONAL PARK (5 sites)


Horseshoe Canyon – The Great Gallery ⇔
North America's premiere pictograph site


Horseshoe Gallery ⇔


Needles Region – Many Hands Panel

UTAH — GRAND STAIRCASE ESCALANTE NATIONAL MONUMENT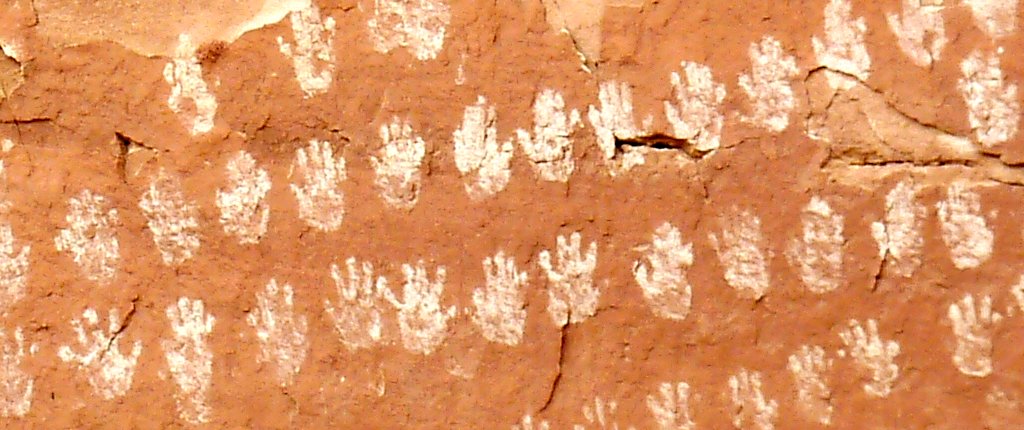 There actually are more than 160 hands

UTAH — MOAB AREA (3 sites)

Moon Flower Picnic Area

UTAH — NINE MILE CANYON (2 sites)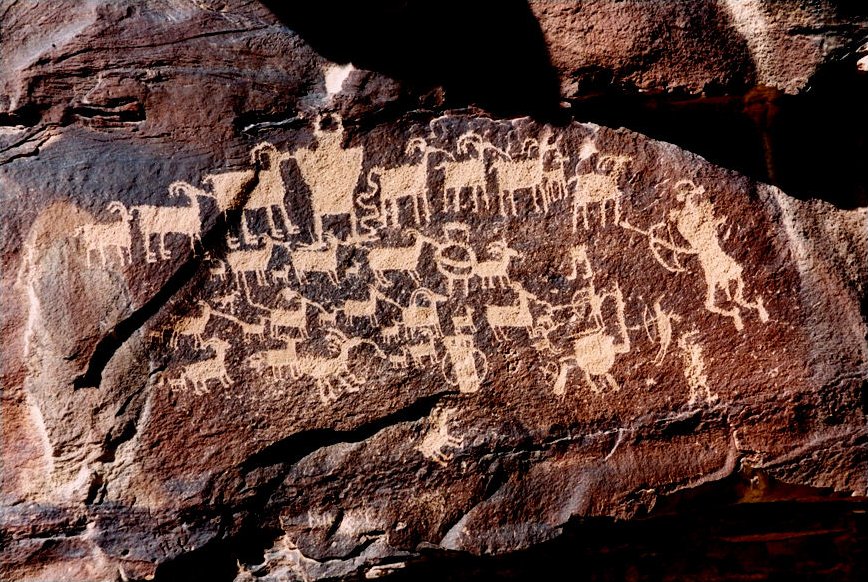 Hunter Panel
a world-famous site

UTAH — ROCHESTER SITE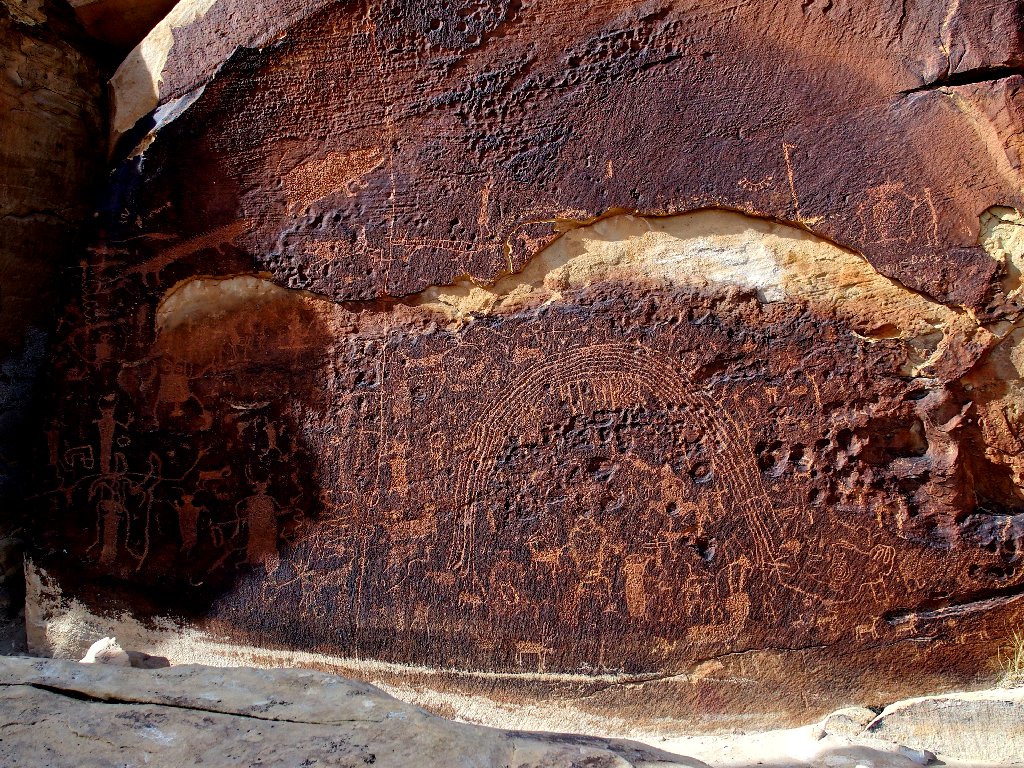 Rochester Panel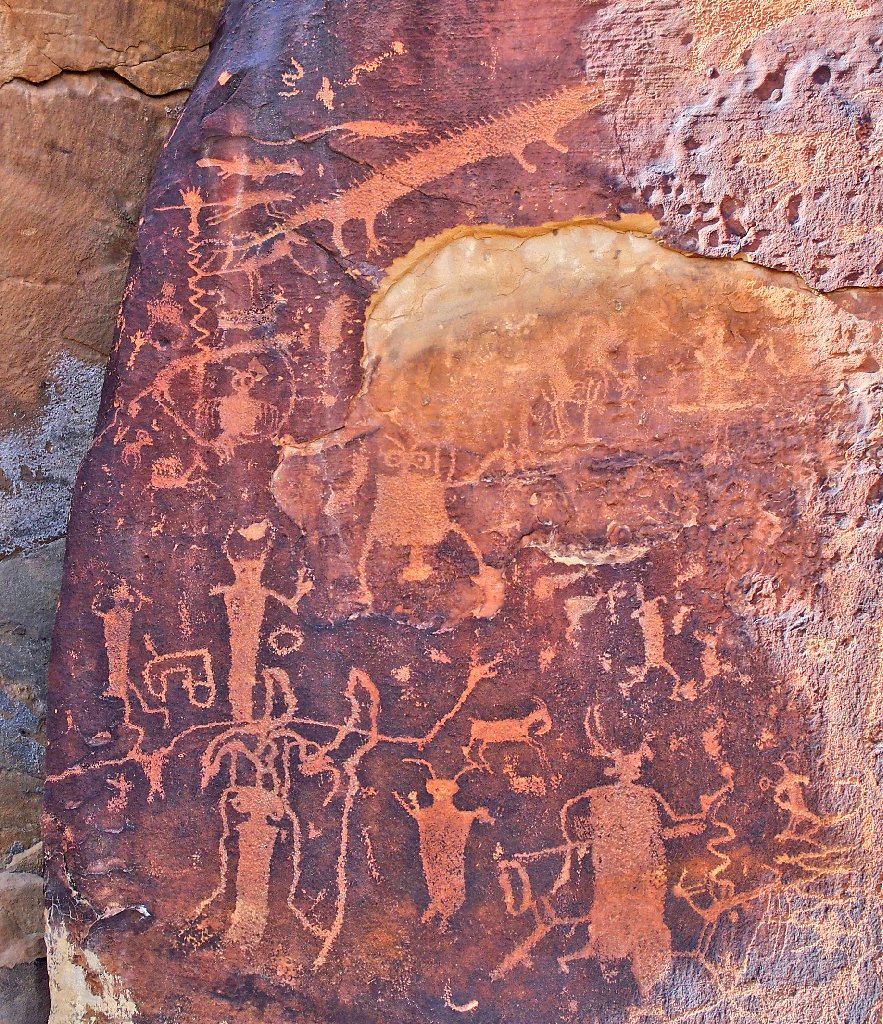 UTAH — SANTA CLARA RIVER RESERVE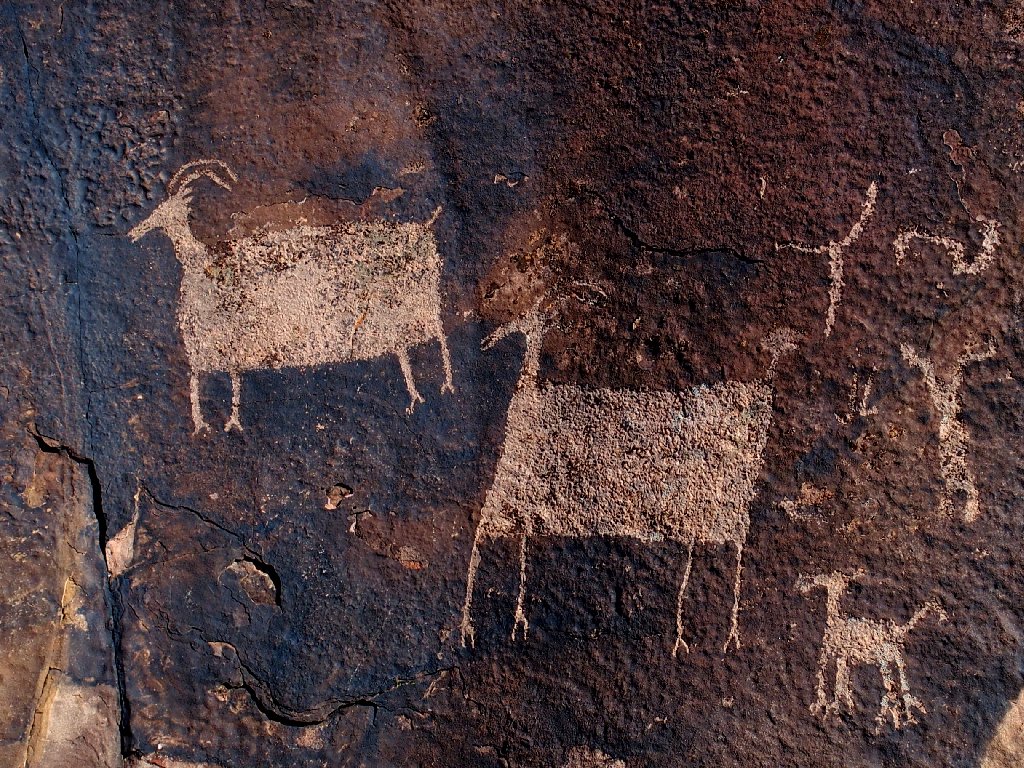 UTAH — ZION NATIONAL PARK

UTAH — MISC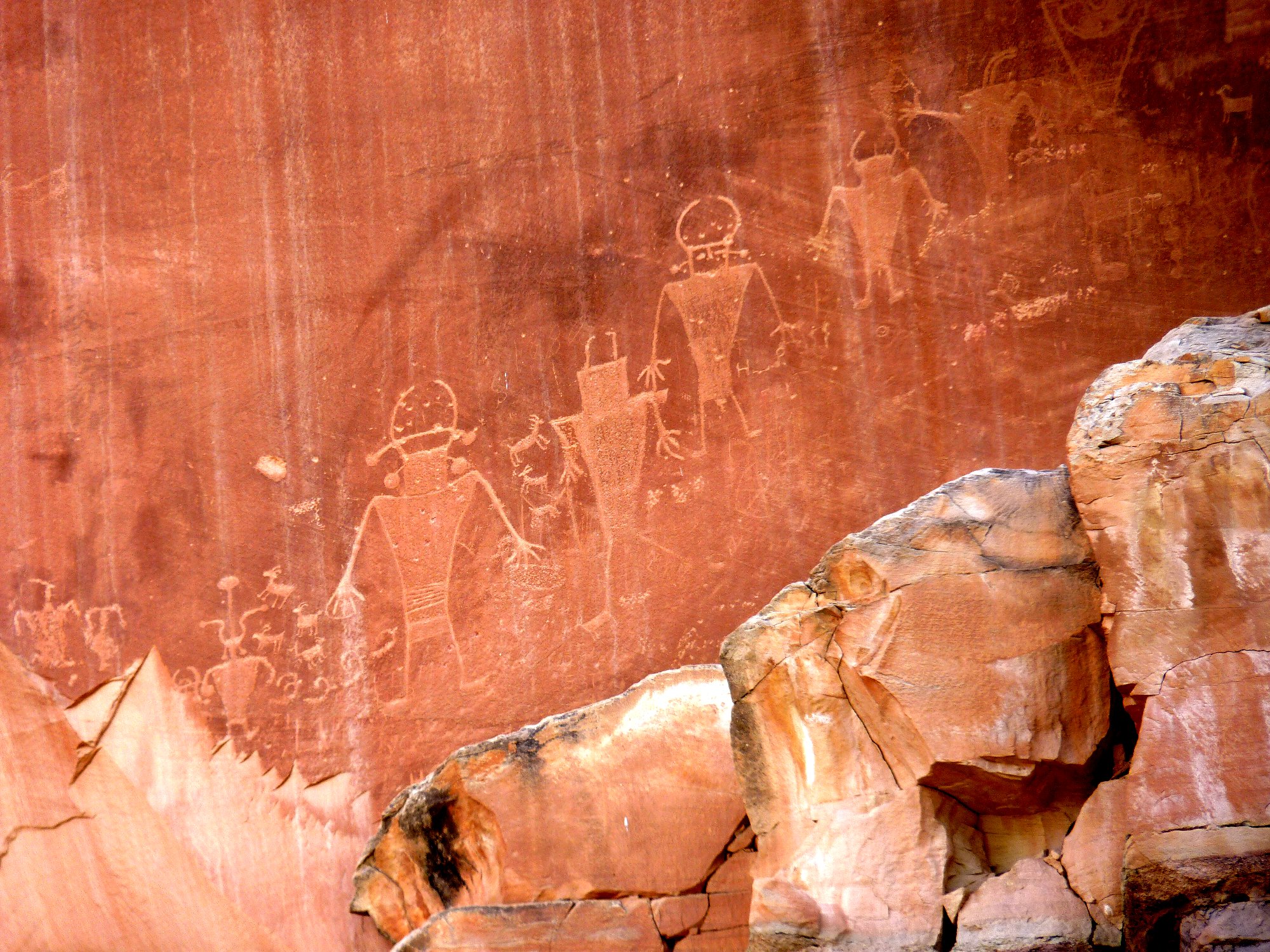 Capitol Reef NP – Fruita ⇔

WASHINGTON — COLUMBIA HILLS STATE PARK
Pictographs on the guided hike lead to this: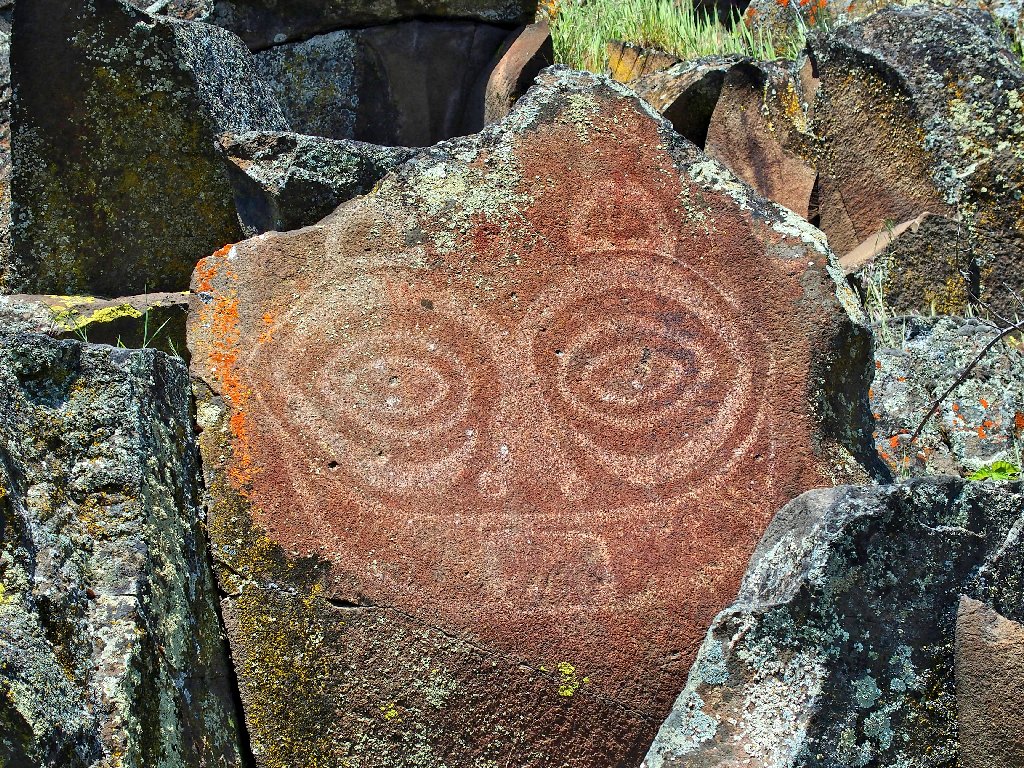 "She Who Watches"
a world-famous figure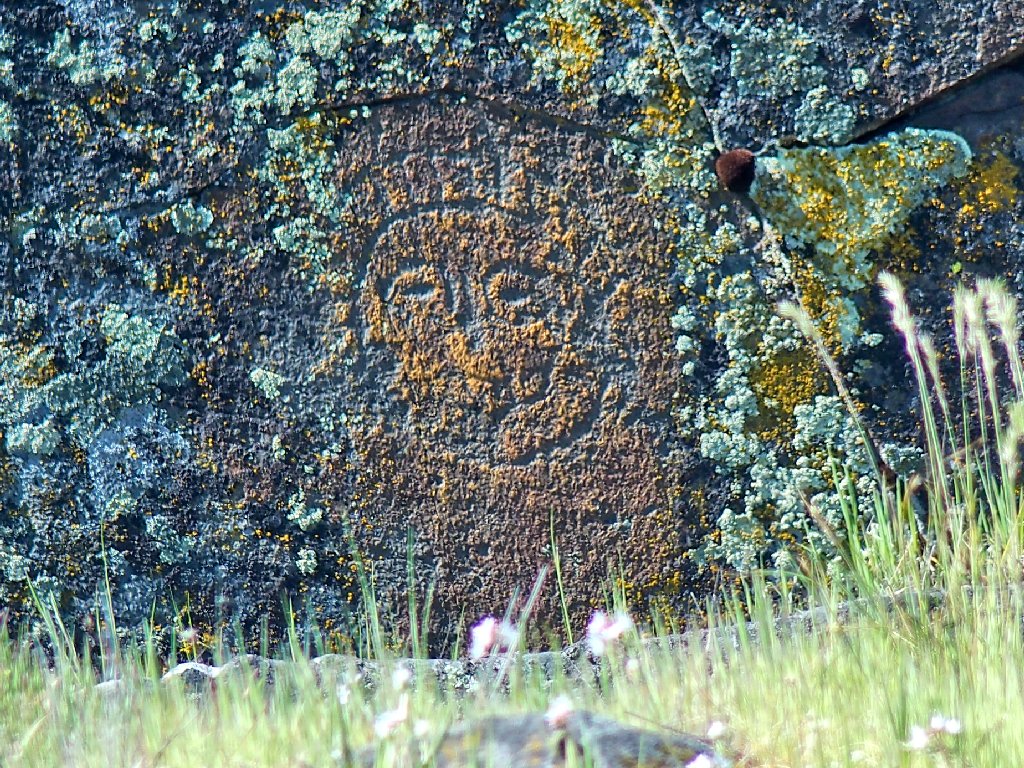 The following panels were saved from what is now the bottom of the Columbia River.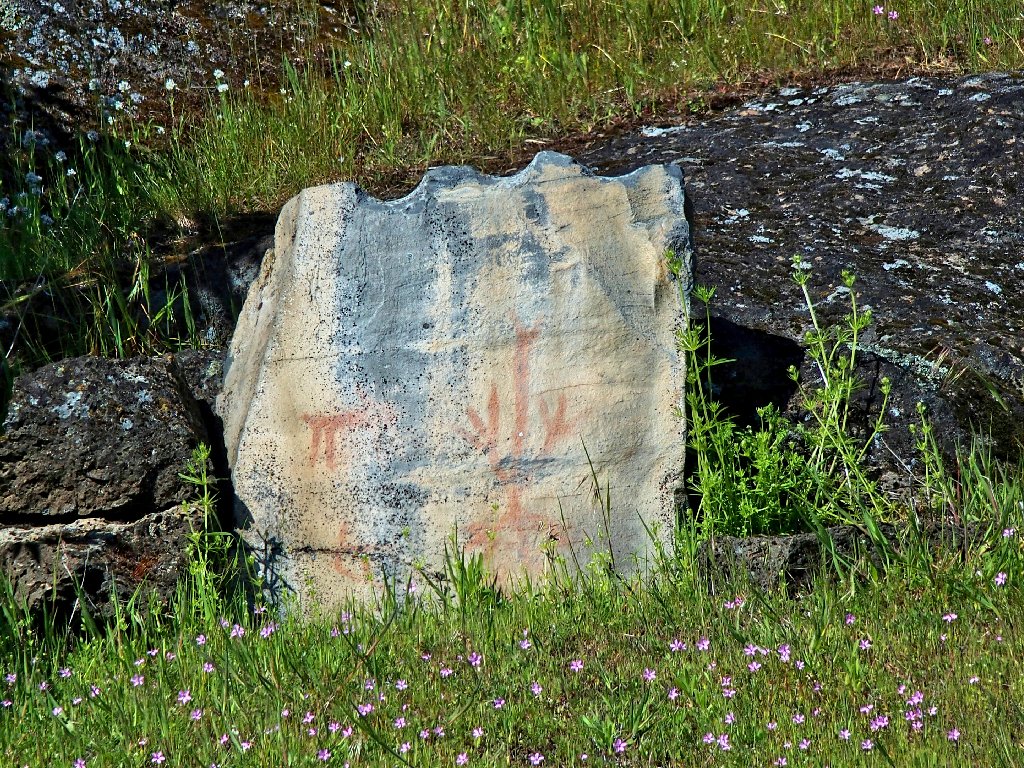 The lone pictograph in the salvaged group