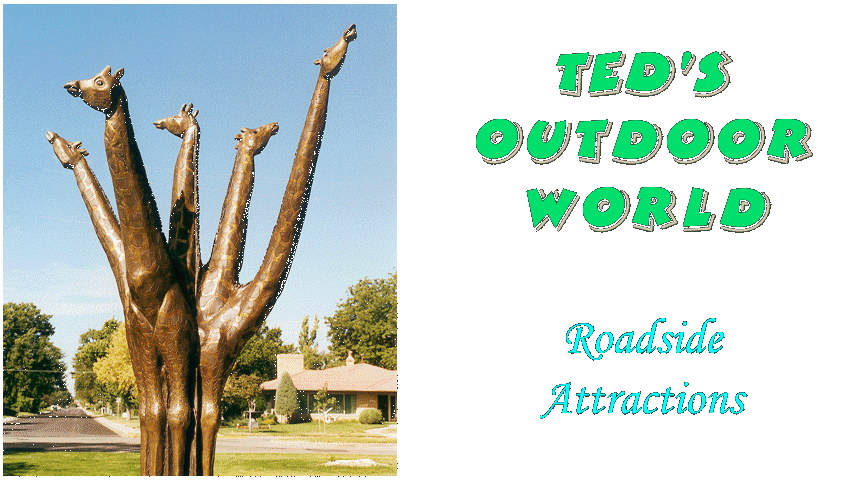 "I haven't been everywhere, but it's on my list." — Susan Sontag
This is just a sampling of the fun stuff that one can encounter while traveling about the countryside. Our first stop is a city park in Sterling, Colorado, which features SkyGrazer (above) — one of many bronzed trees around town.


Eagle, Colorado hosts an interesting variety of charitable events
The main street is lined with twenty hand-painted globes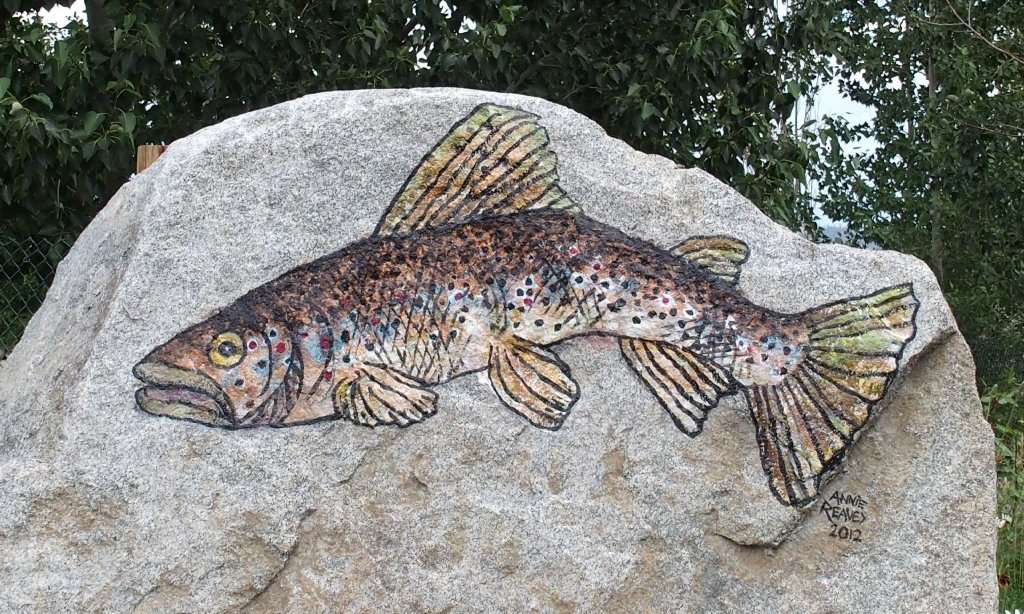 On the frontage road near Crowley Lake, California
Standard fixtures of Beautiful Downtown Chicken, Alaska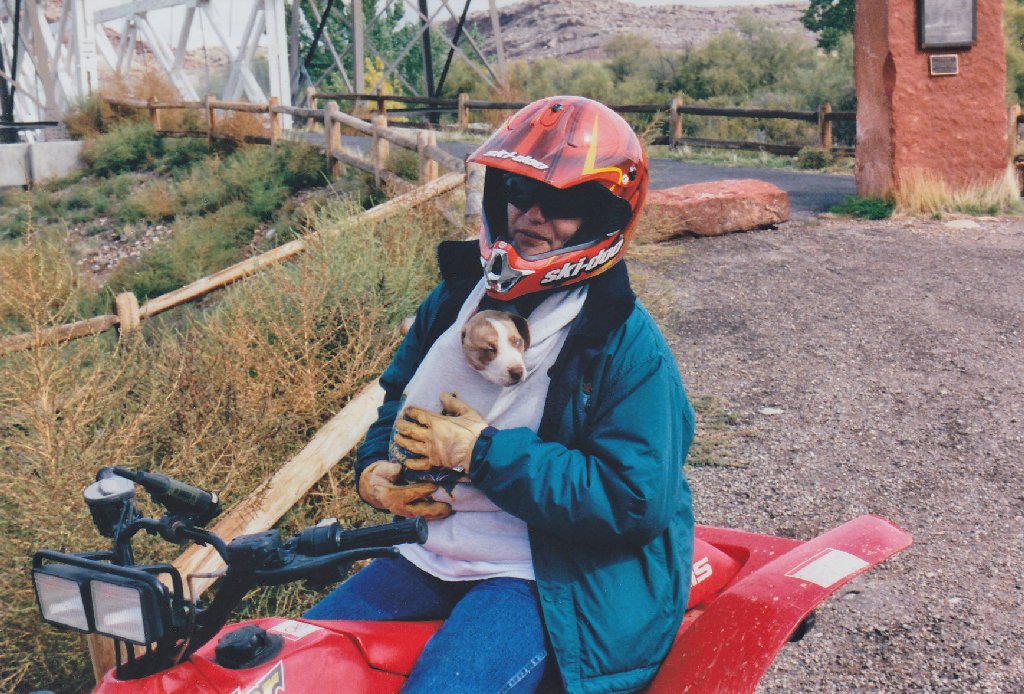 Biker mom and doggie at the Dewey Bridge near Moab, Utah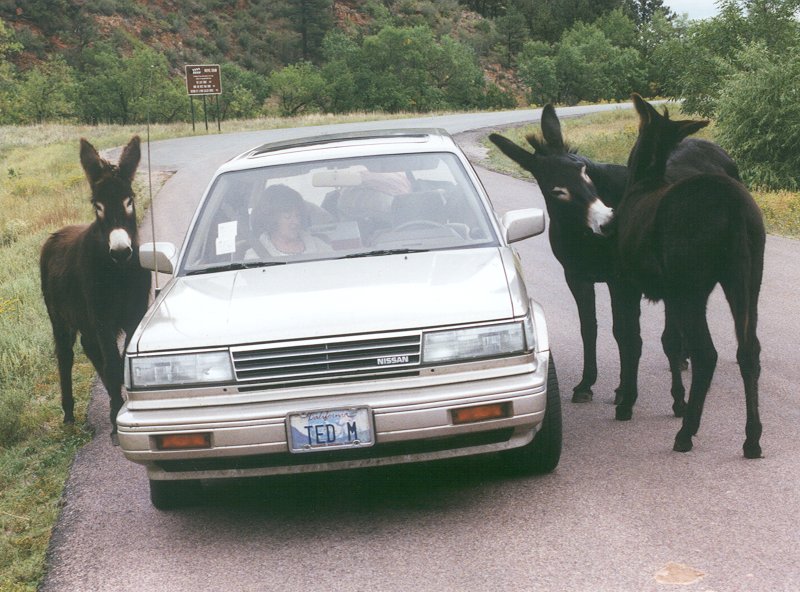 A band of friendly wild burros roams Custer State Park in the Black Hills of South Dakota


This exquisite mural in Ely, Nevada is too wide for a single photograph. Above is the right-hand side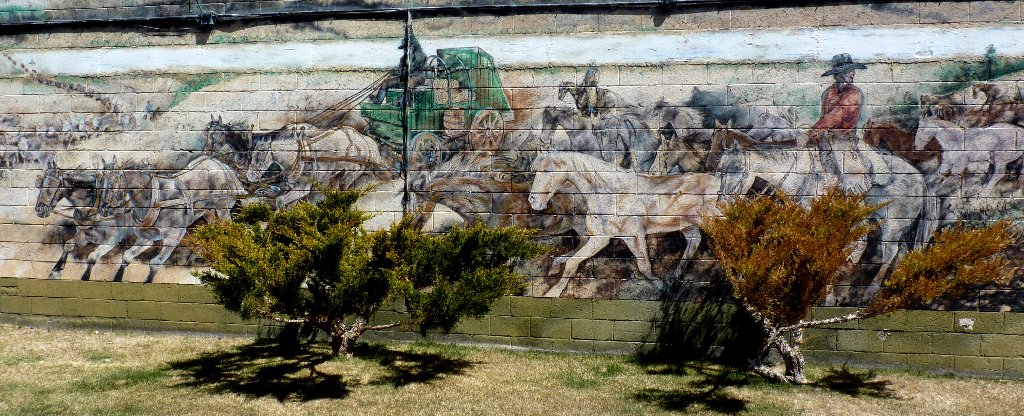 Left-hand side

Also in Ely, Nevada
At IdidaRide near Seward, Alaska, every dog is anxious to be selected for the 'sled' team
Visitors are encouraged to interface with the animals
More than any other scene, the photo of the little girl holding the husky pup is what prompted me to create this page.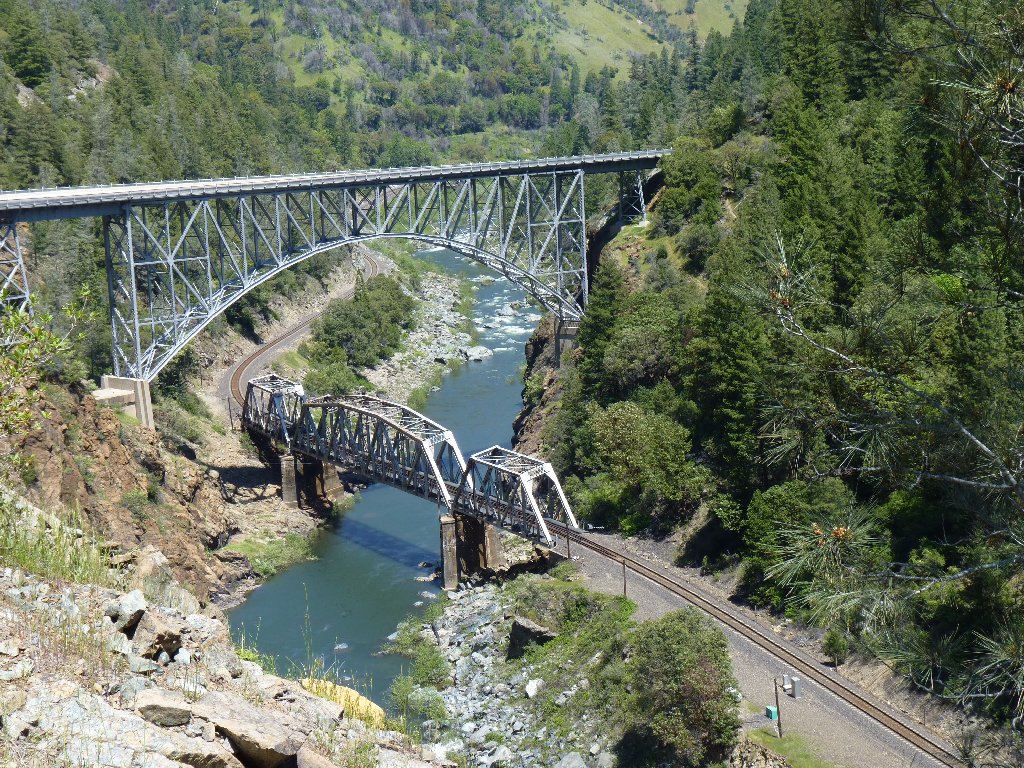 A unique bridge combination in Feather River Canyon, California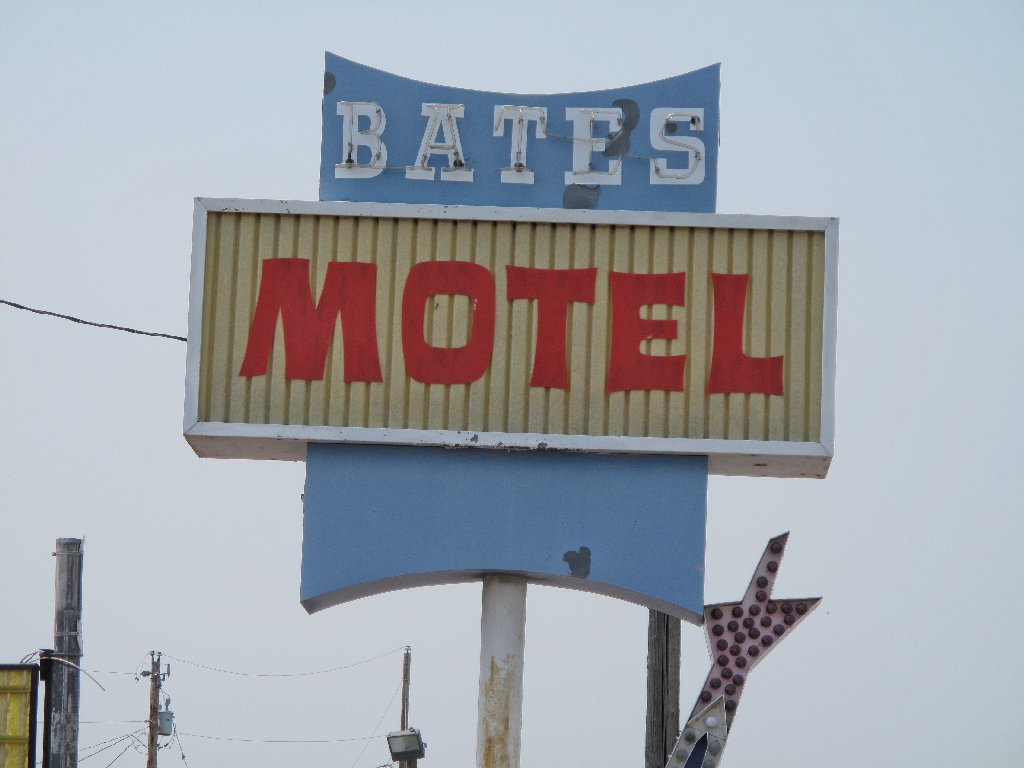 Any guests of this place in Ontario, Oregon must not have seen the movie, Psycho
Storefronts in Ten Sleep, Wyoming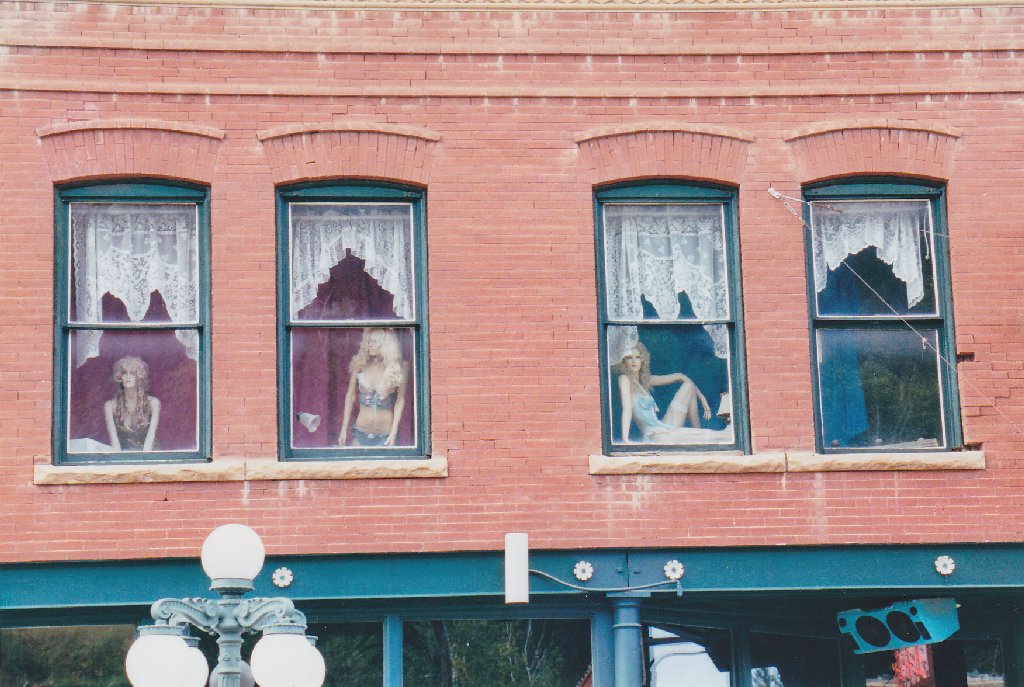 Storefront in Deadwood, South Dakota


The little Alaska communities host some strangely wonderful events
Homemade parade floats compete for a prize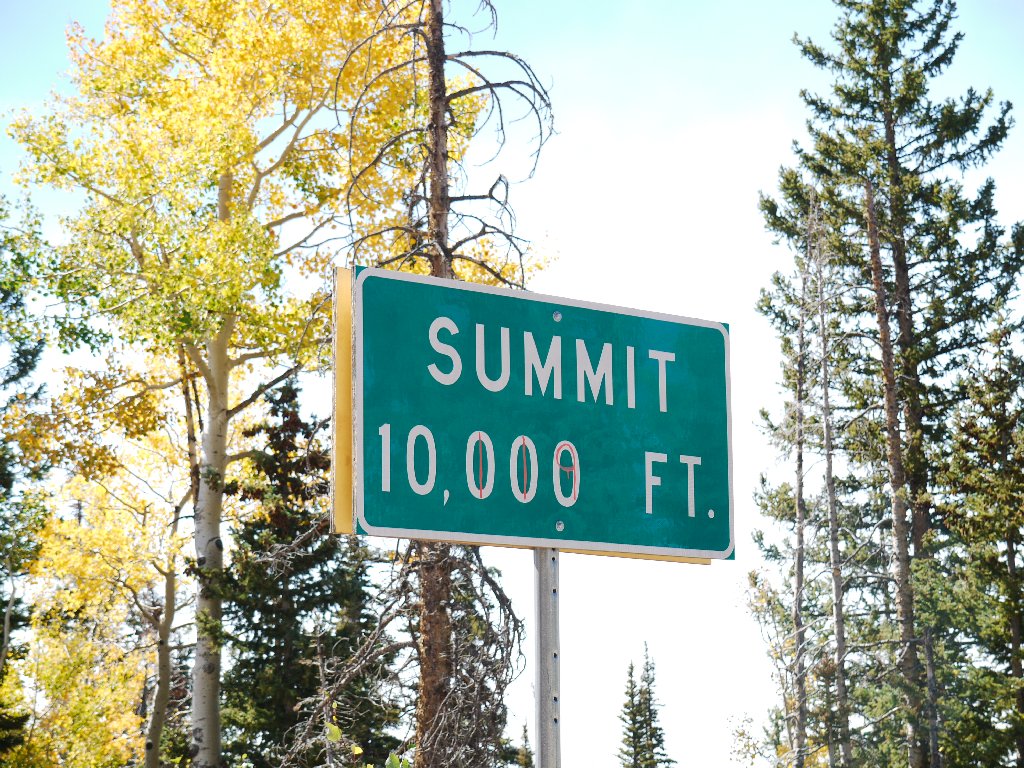 Yes, that's the correct elevation on the Scenic Byway east of Beaver, Utah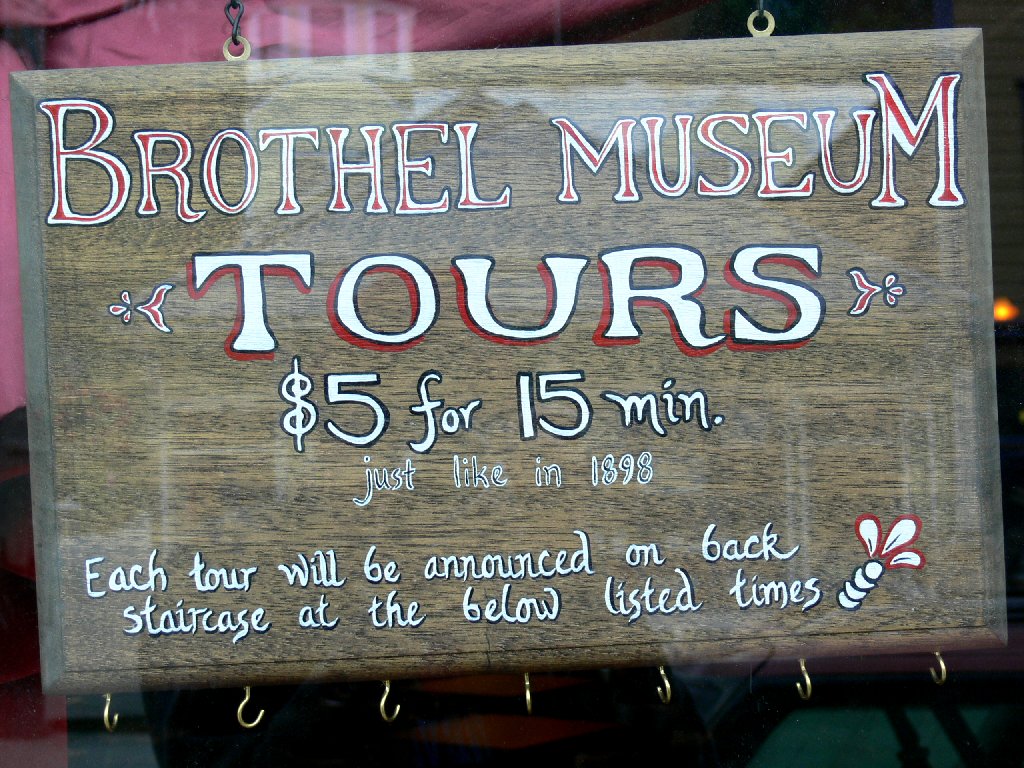 The real action is on the second floor at the Red Onion in Skagway, Alaska
The name says it all in Mariposa, California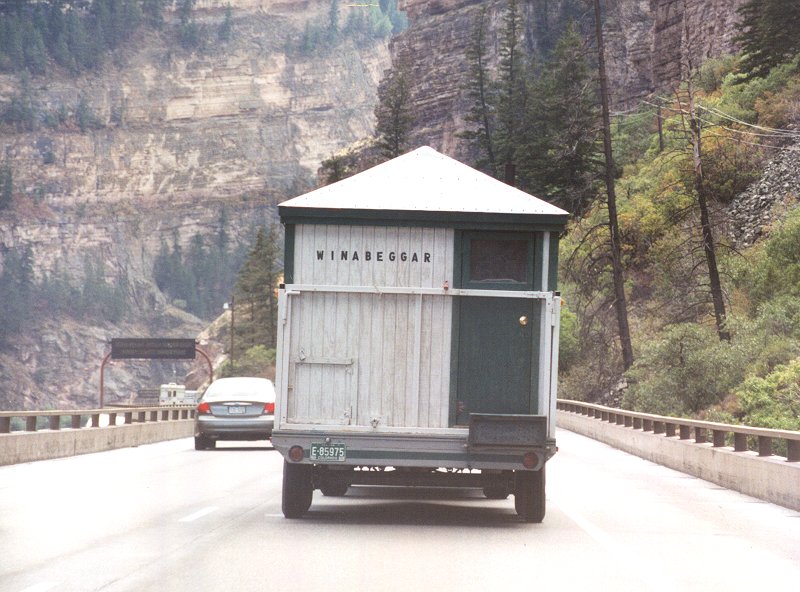 Modern-day gypsies in environment-friendly Glenwood Canyon, Colorado
Bunion, anyone? I guess it doesn't matter in Camino, California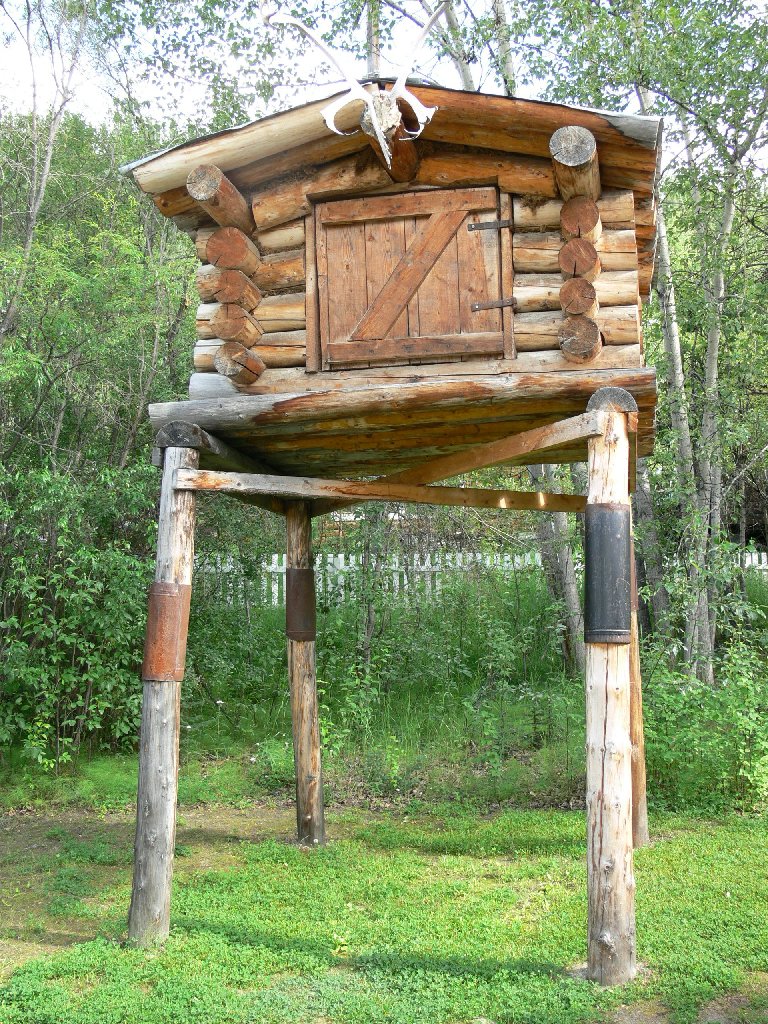 Jack London's meat cache, Dawson City, Yukon Territory


Commemorating the Chilkoot Trail at Diamond Tooth Gertie's, Dawson City, Yukon Territory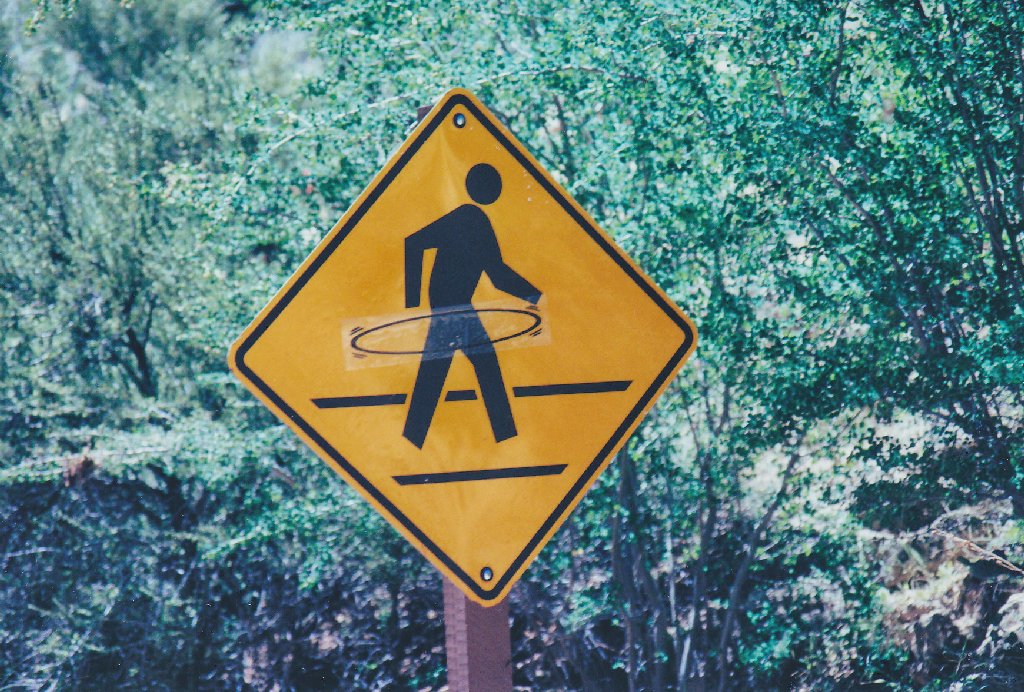 Watch for children in Zion National Park, Utah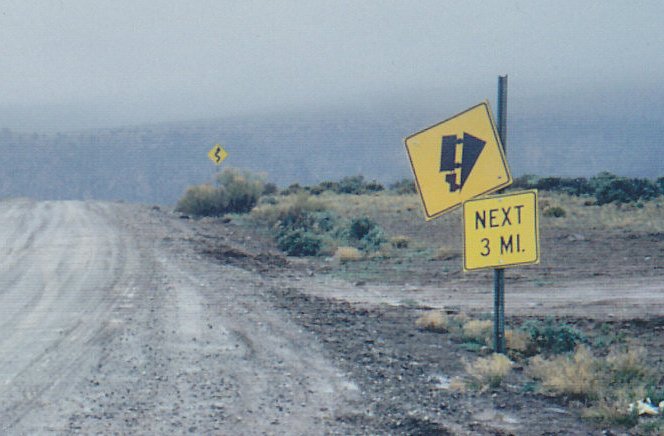 Entering Rio Grande Gorge State Park near Taos, New Mexico

Mural at the original Black Bear Restaurant, Mount Shasta, California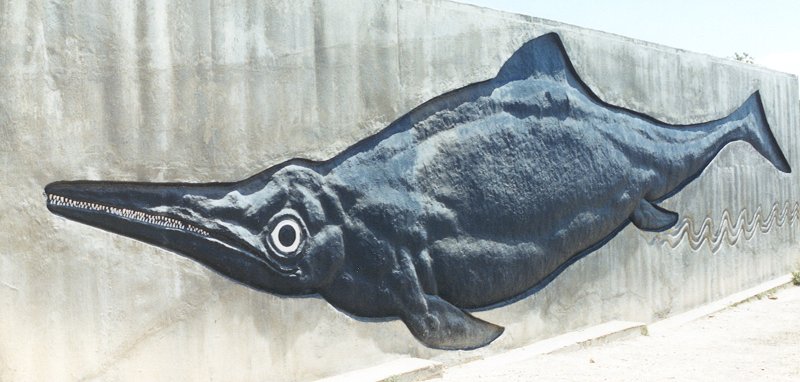 The bones of a 50-foot fish are housed at Ichthyosaur State Park near Gabbs, Nevada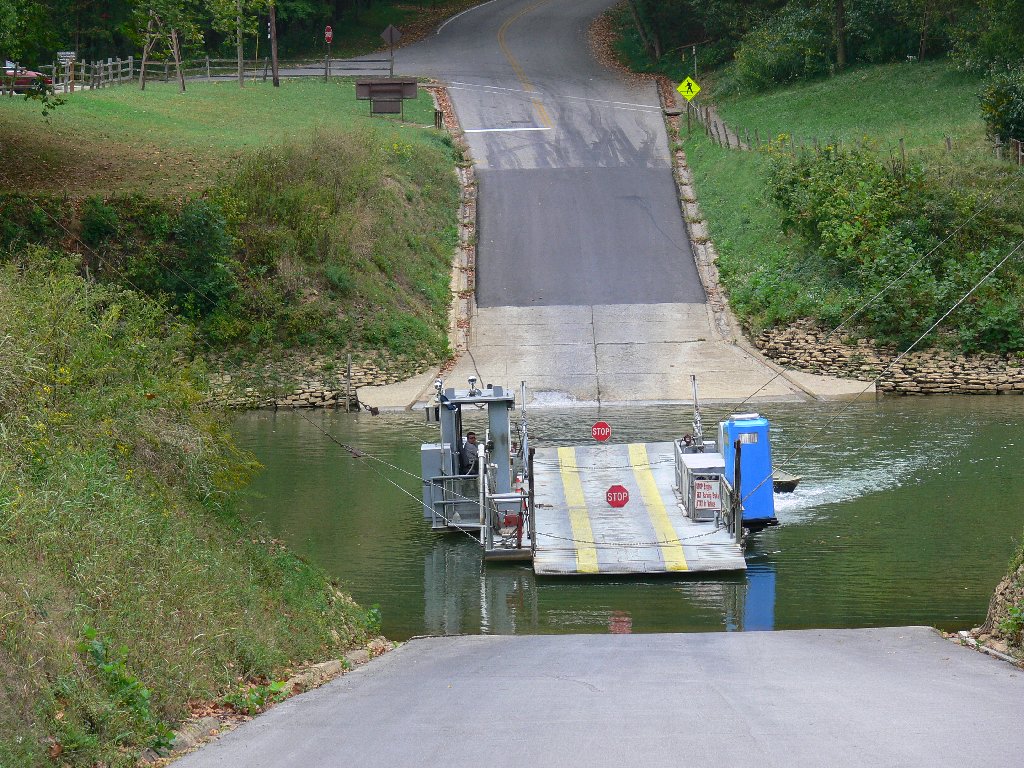 The ferry near Mammoth Cave National Park, Kentucky is more fun than a boring old bridge
Storefronts in Moab, Utah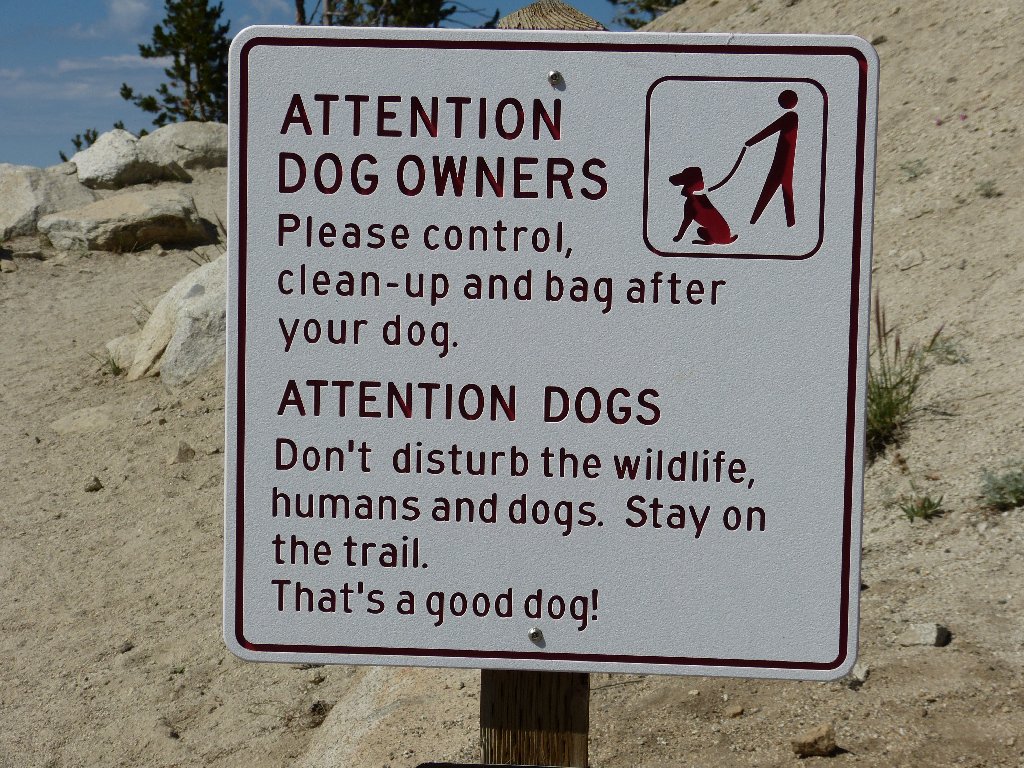 At the Mount Rose Trailhead near Incline Village, Nevada
RV Park entrance near Homer, Alaska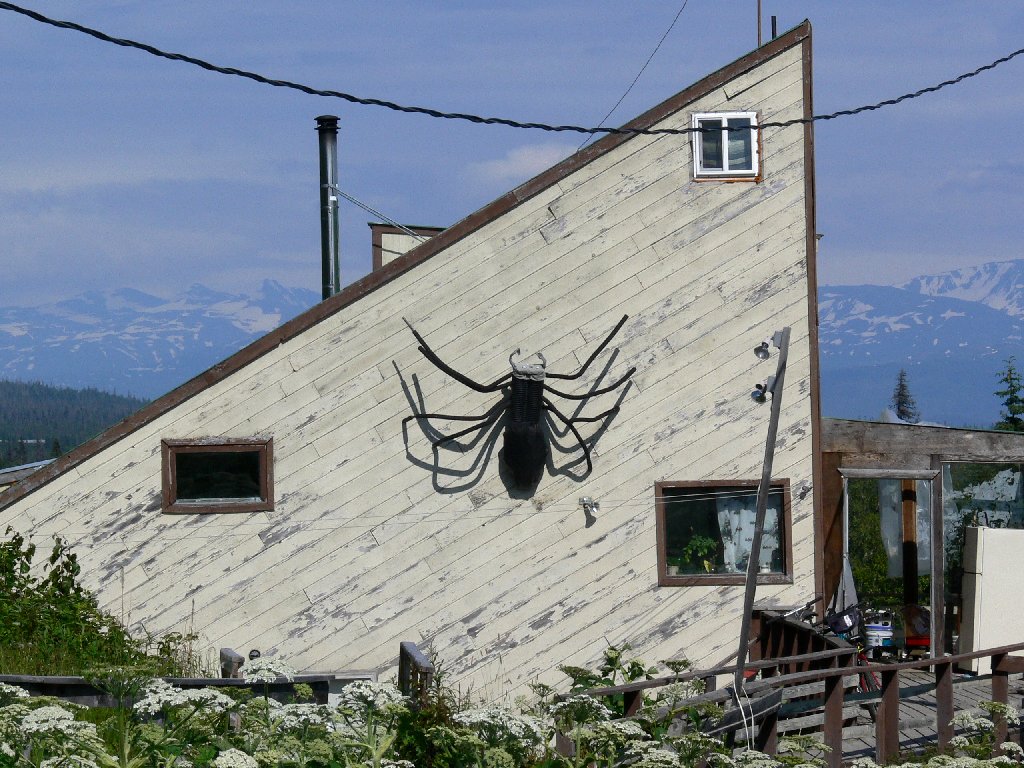 Residence in Homer, Alaska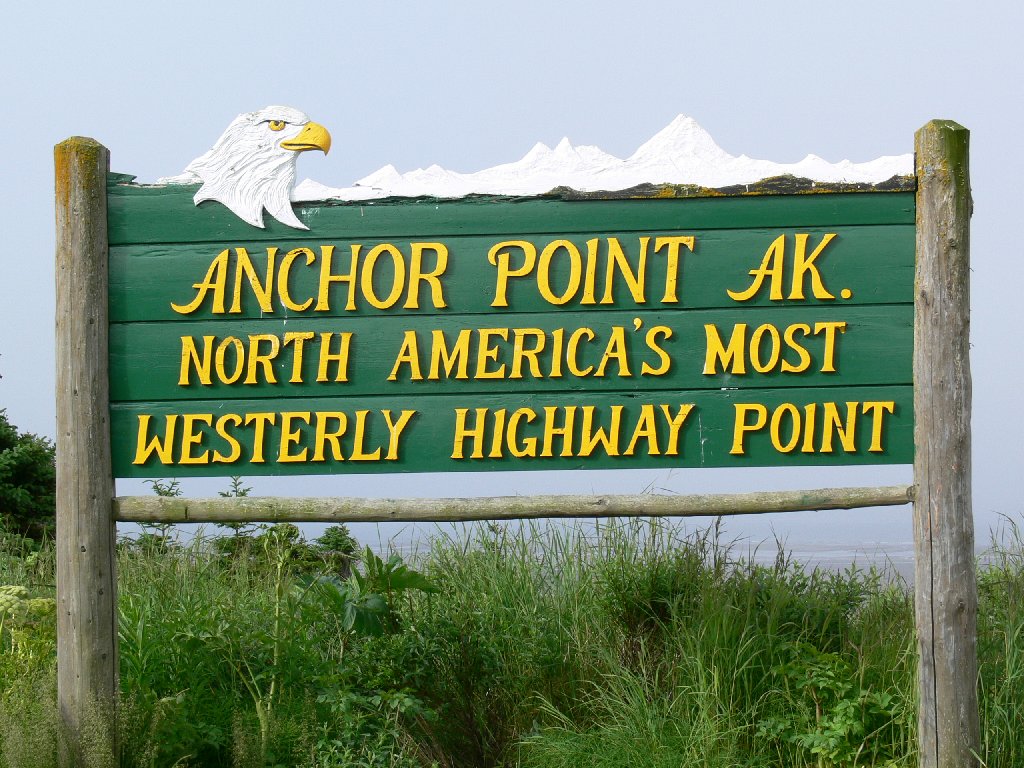 On the Kenai Peninsula near Homer, Alaska
Cemetery humor at Tombstone, Arizona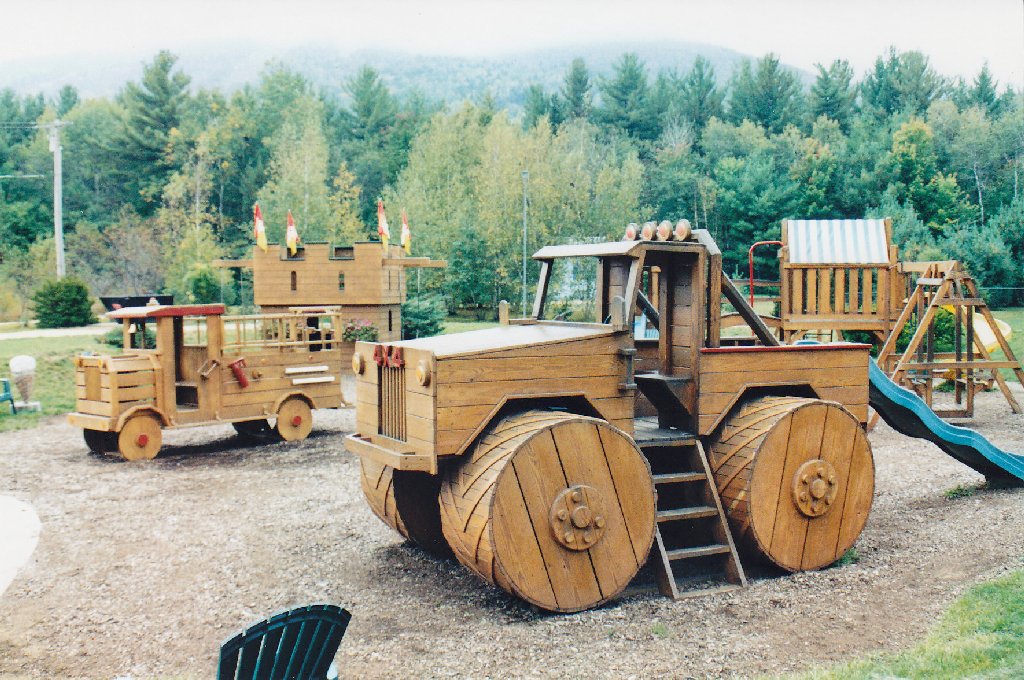 Playground in Bartlett, New Hampshire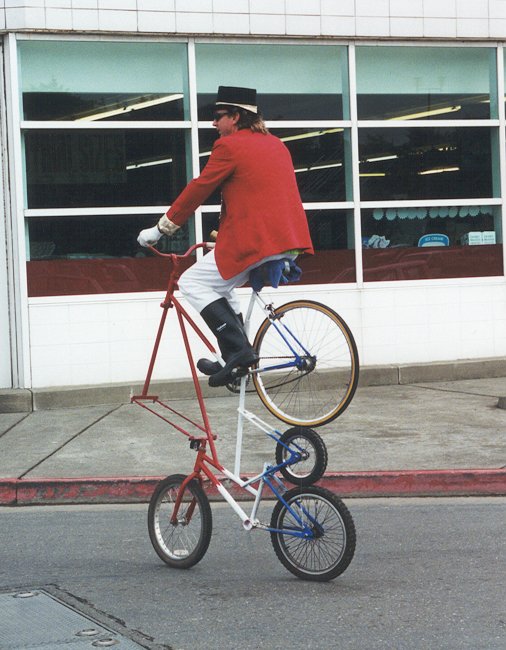 Kinetic Sculpture Parade and Races, Eureka, California
The race continues on the water in Arcata, California, then finishes up on land in Ferndale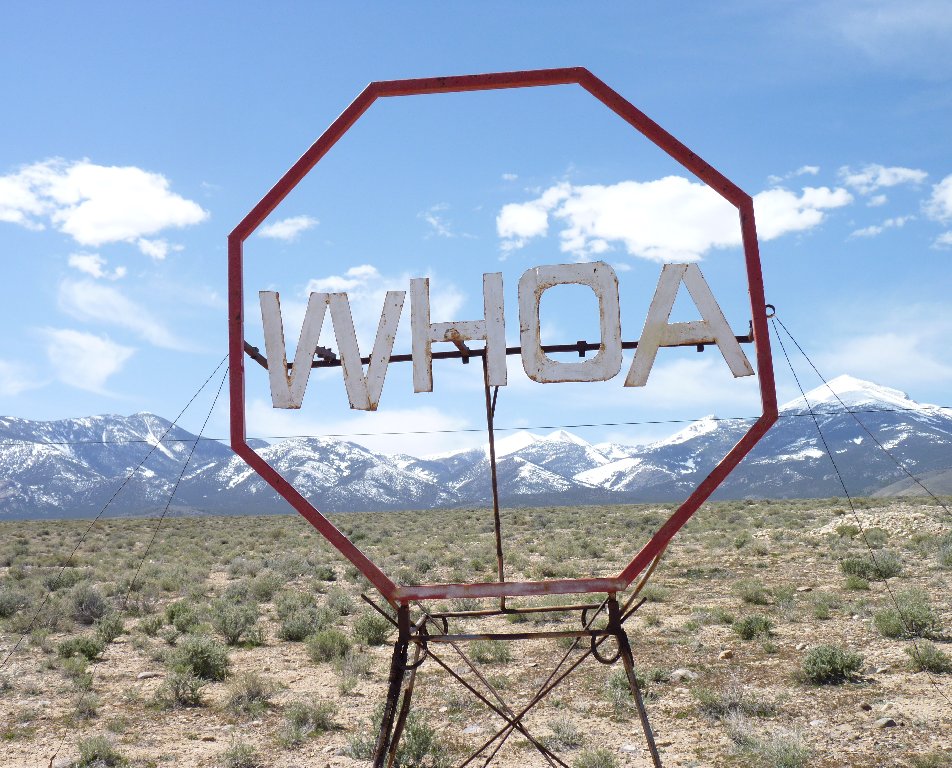 A straight stretch of road dead-ends at a major highway near Baker, Nevada
Battle scene in Baker, Nevada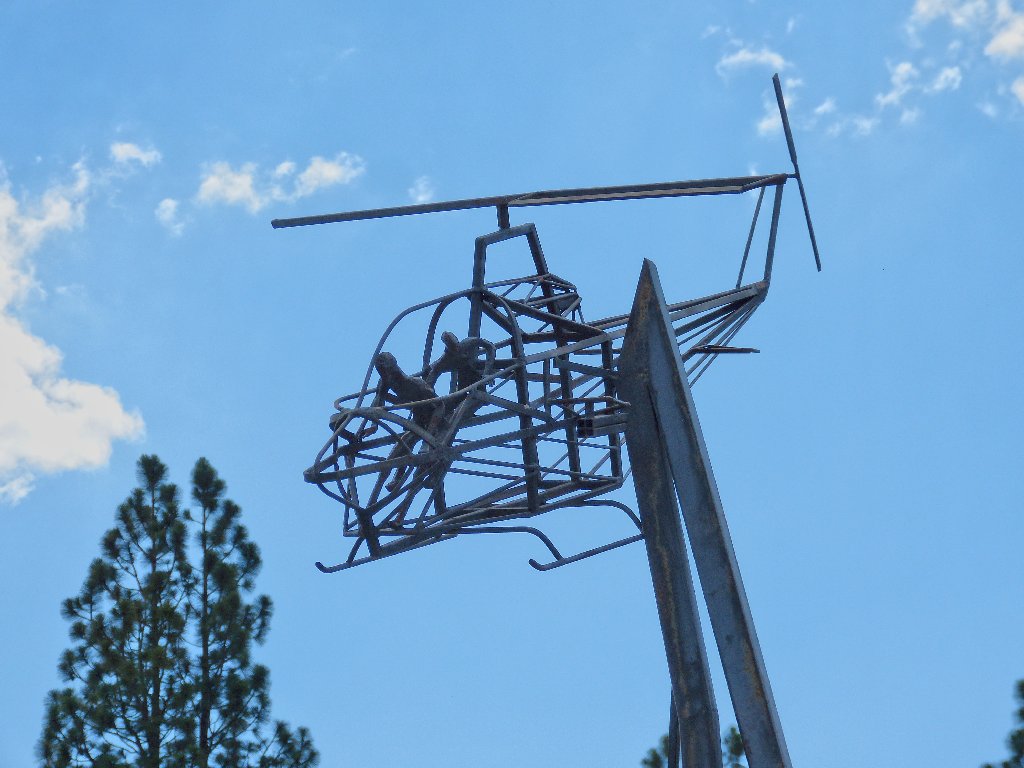 Veterans Living Memorial near Weed, California

Near Cedar City, Utah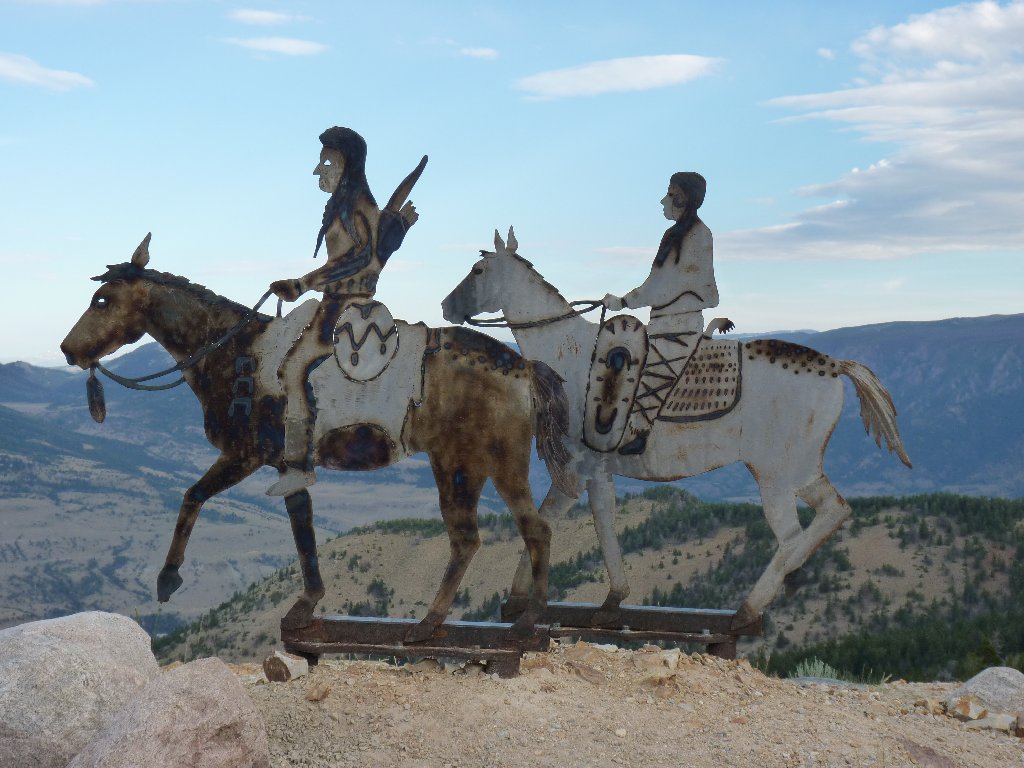 On the Beartooth Highway near Cody, Wyoming
Storefront in Chitina, Alaska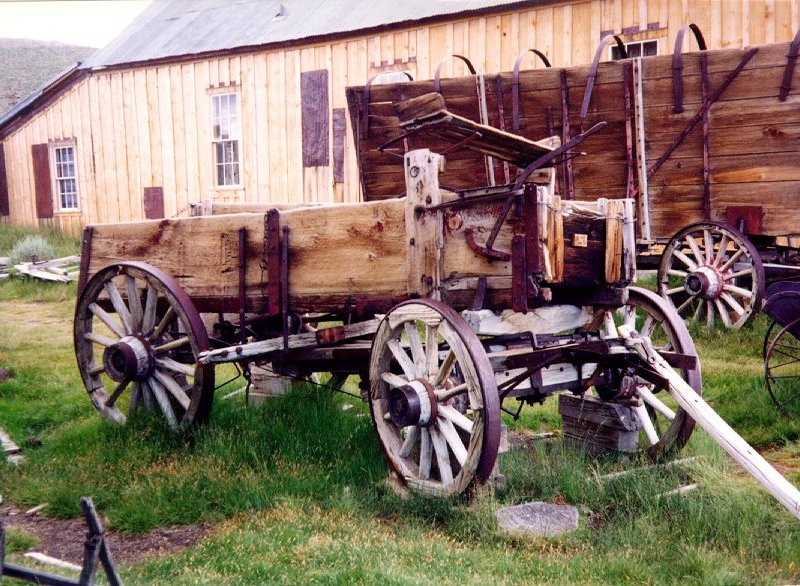 At Bodie State Park near Bridgeport, California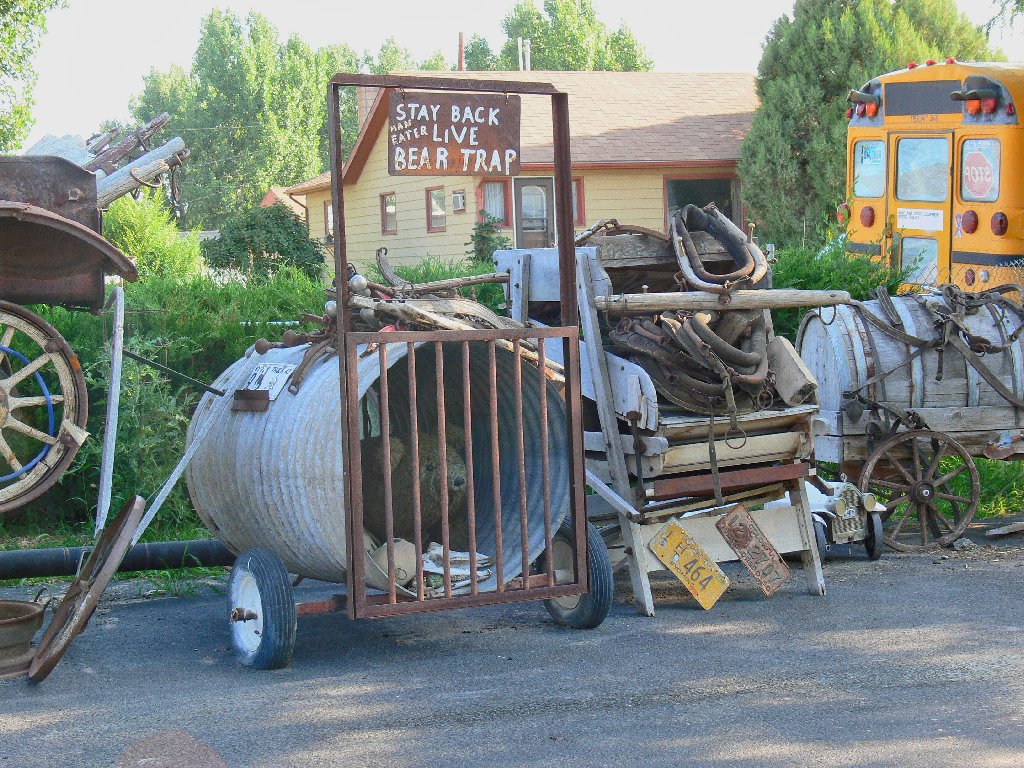 Motel in Greybull, Wyoming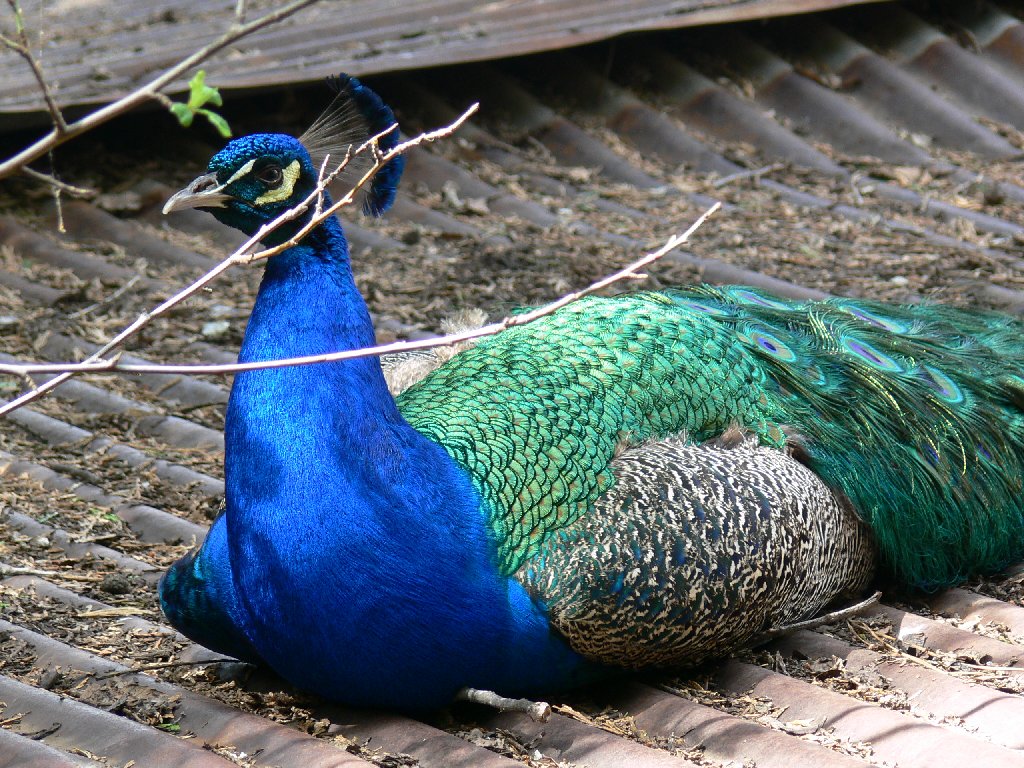 Resident peacock at Daffodil Hill, California
Iron art in Hanksville, Utah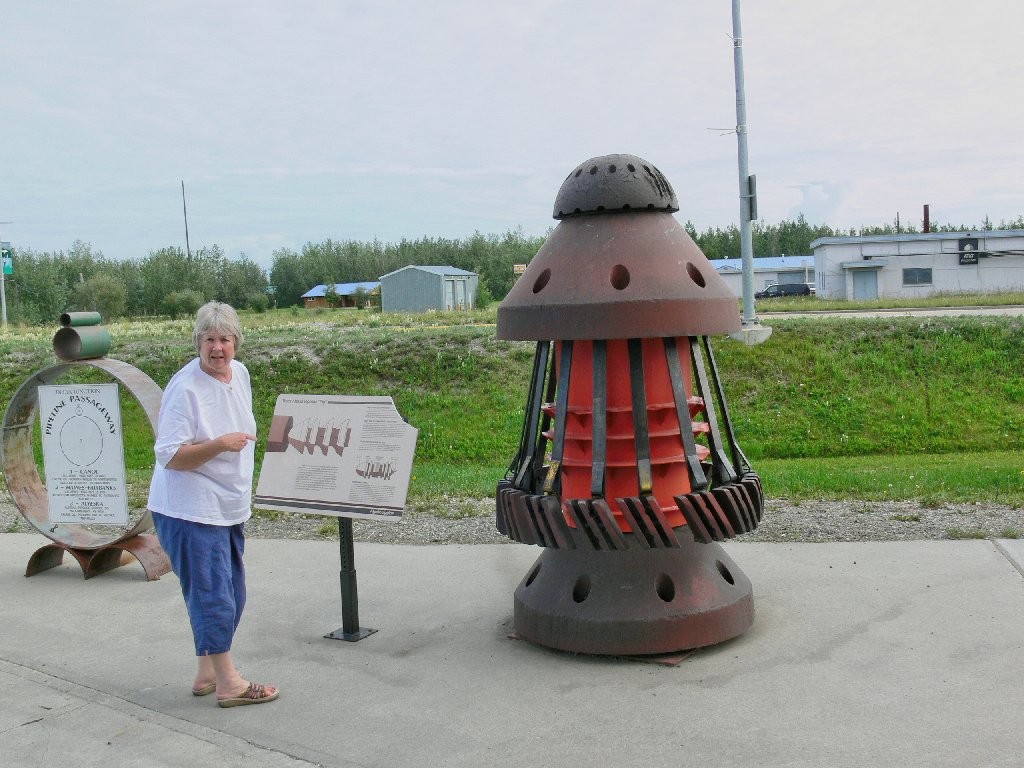 A retired "pig" at Delta Junction, Alaska — used to clean the oil pipeline
Hot August Nights in Reno, Nevada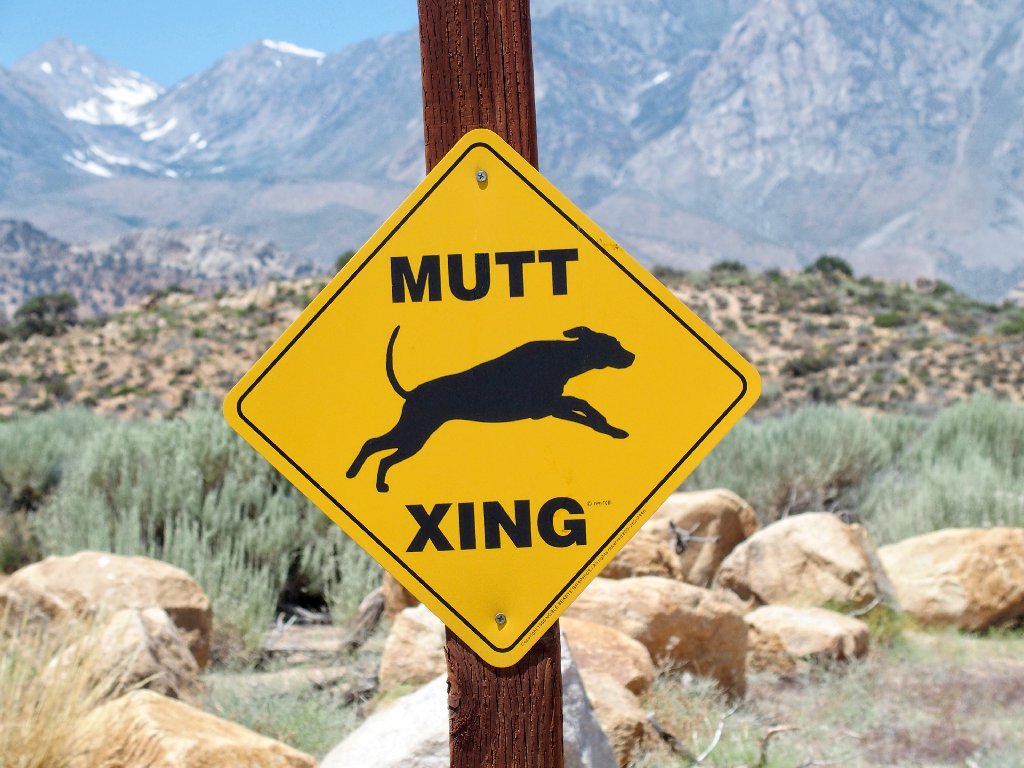 On a back road west of Bishop, California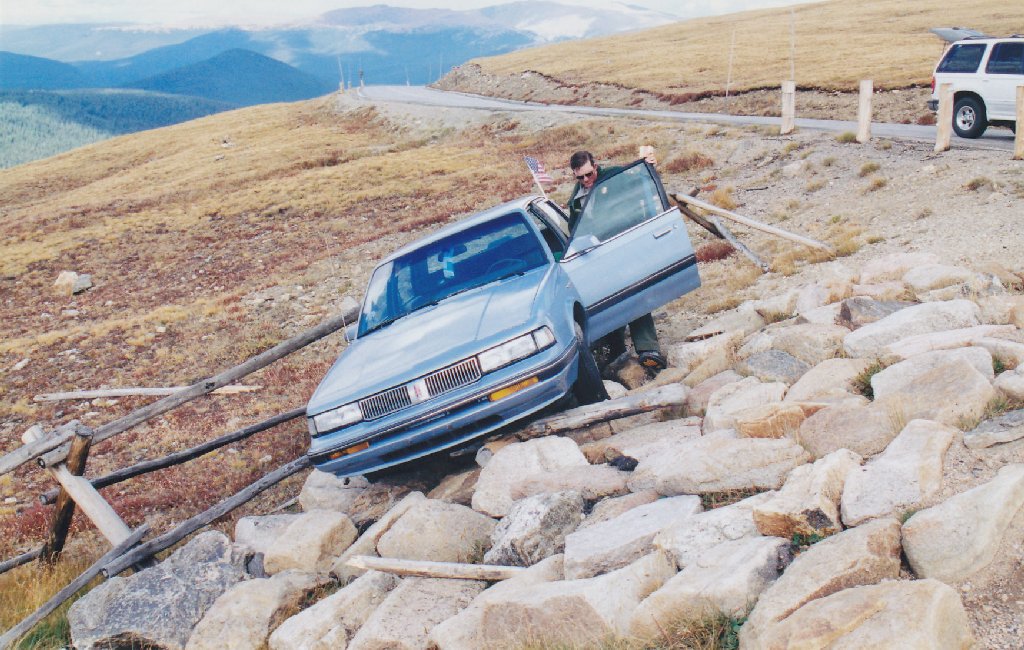 A serious miscalculation in Rocky Mountain National Park, Colorado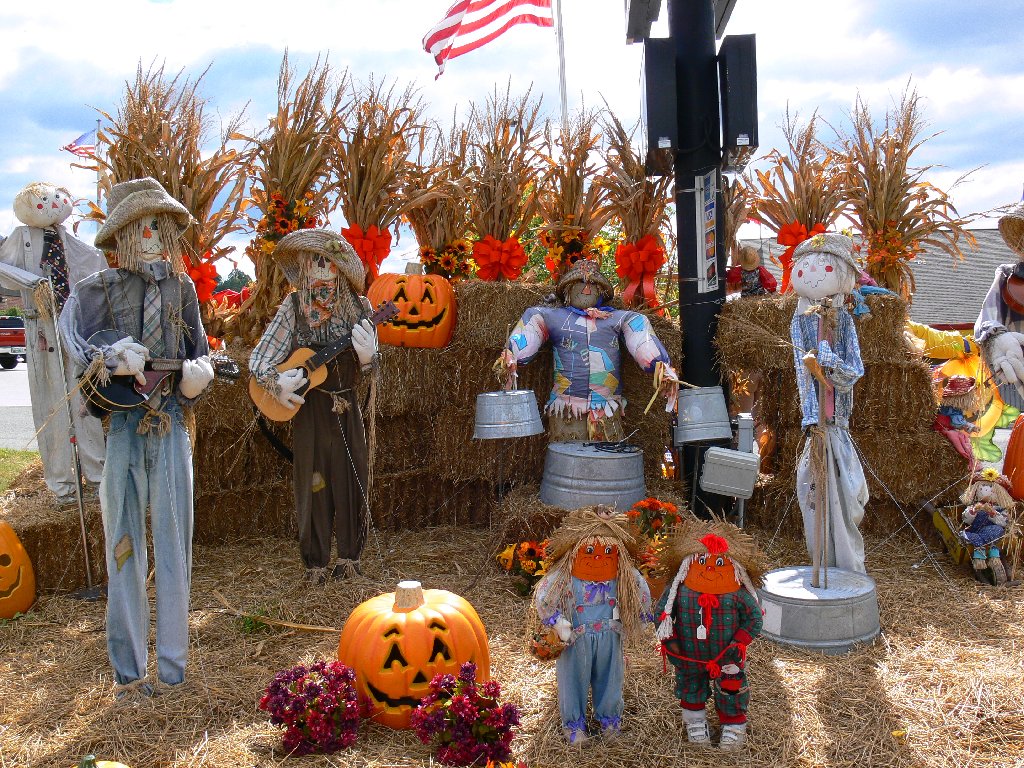 Halloween in Sevierville, Tennessee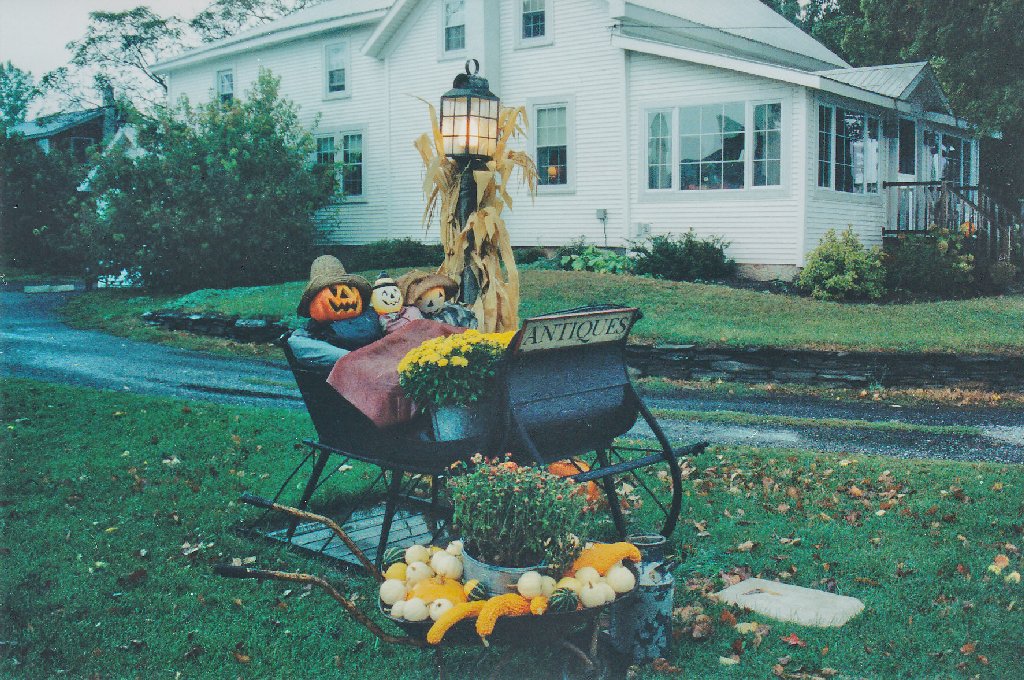 Halloween at Grand Lake, Vermont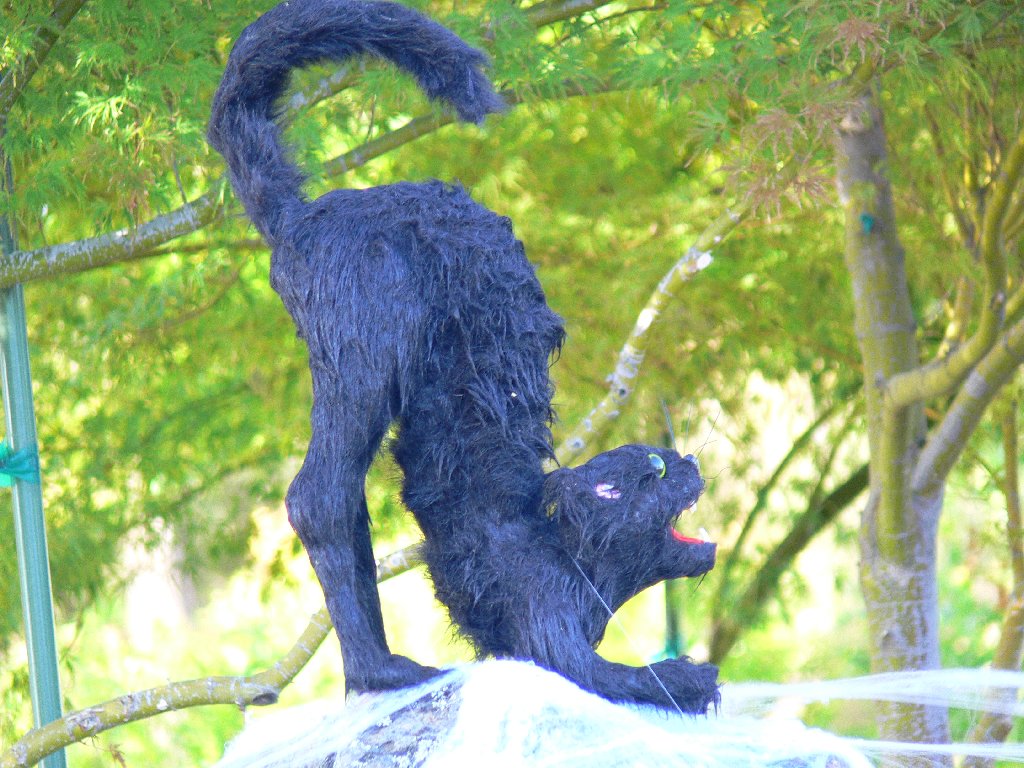 Halloween in Nevada City, California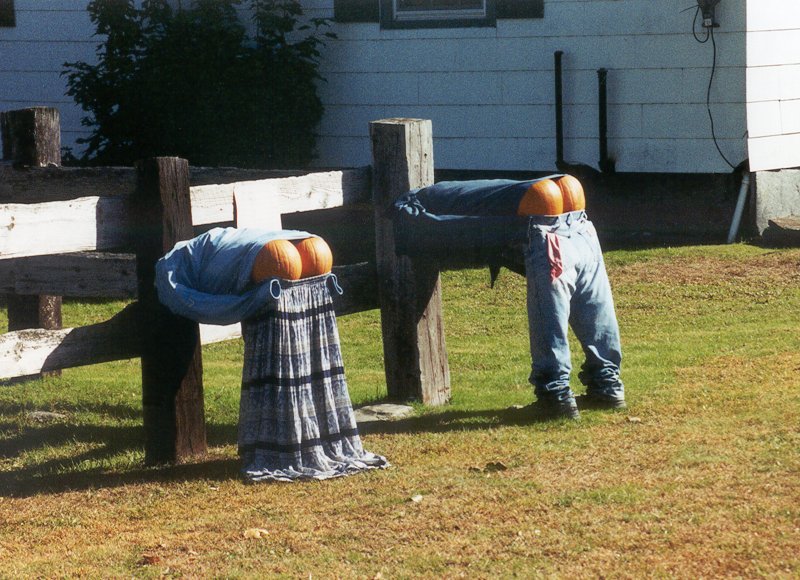 Halloween in the Berkshire Hills, Pennsylvania
"Viking" guards near Seward, Alaska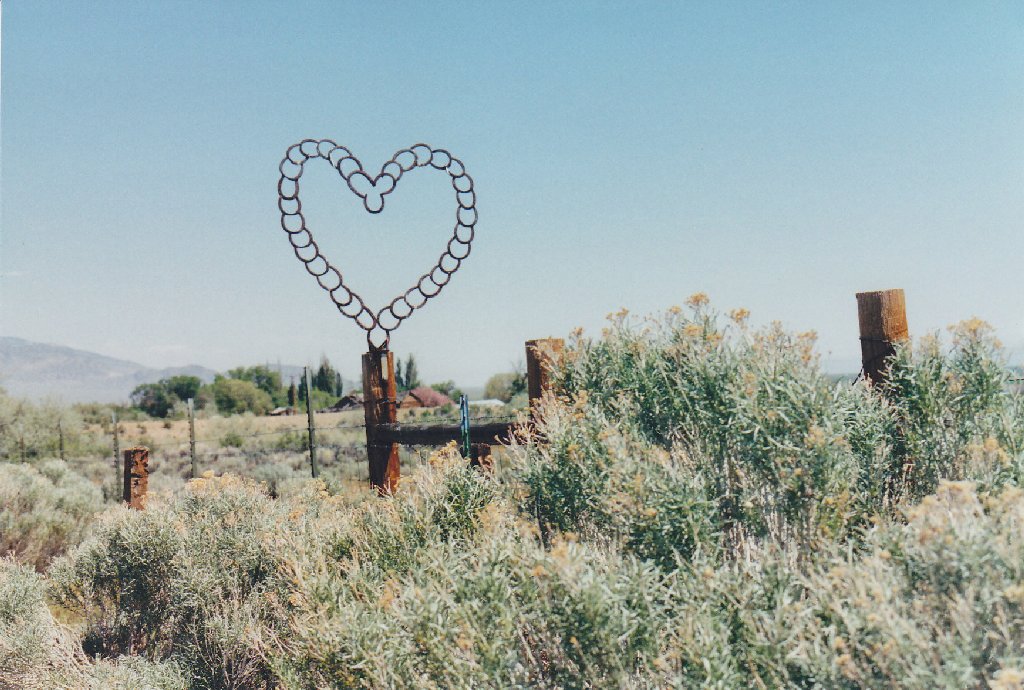 Heartfelt message near Garrison, Utah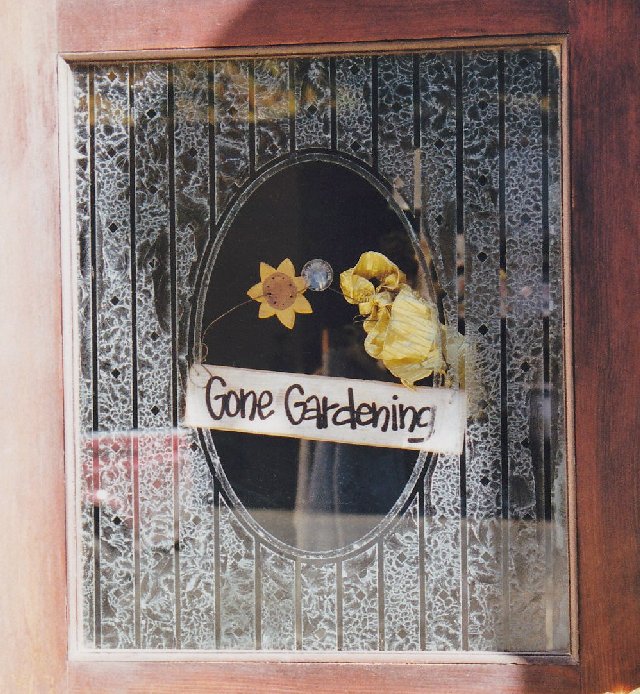 Storefront in Silverton, Colorado

Outdoor outfitter's mural near Page, Arizona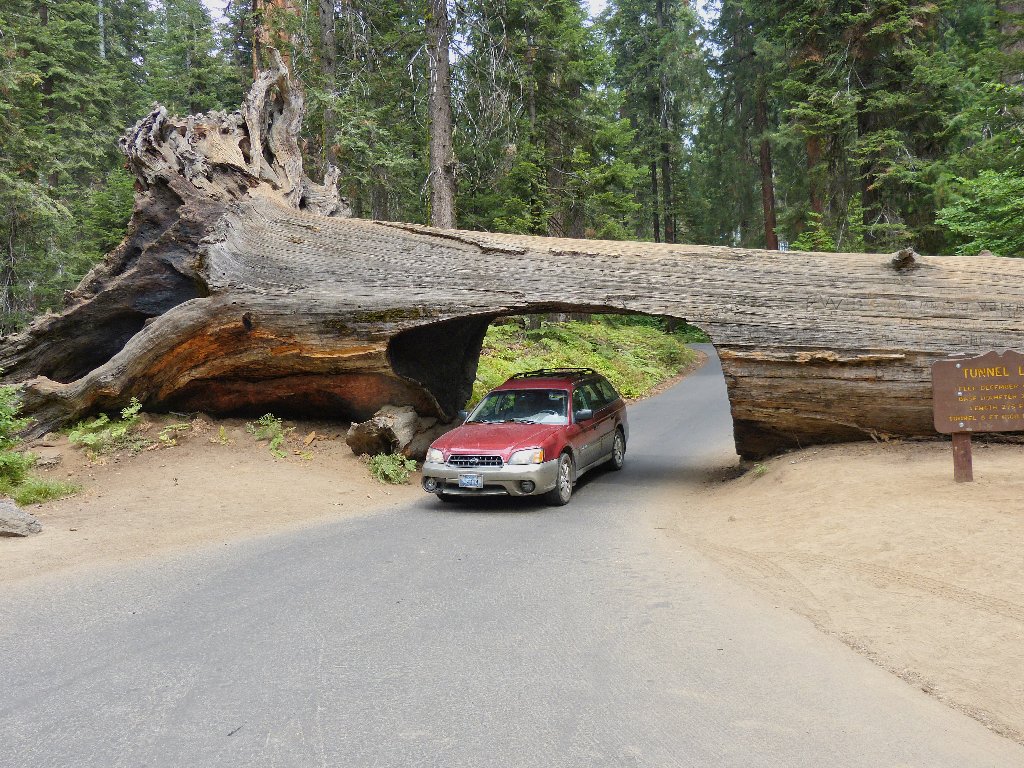 Tunnel Tree in Sequoia National Park, California
Commemorating the elusive Area 51 in Rachel, Nevada
They serve Alien Burgers and delicious homemade asparagus soup

Used-car dealership in Sedro Woolley, Washington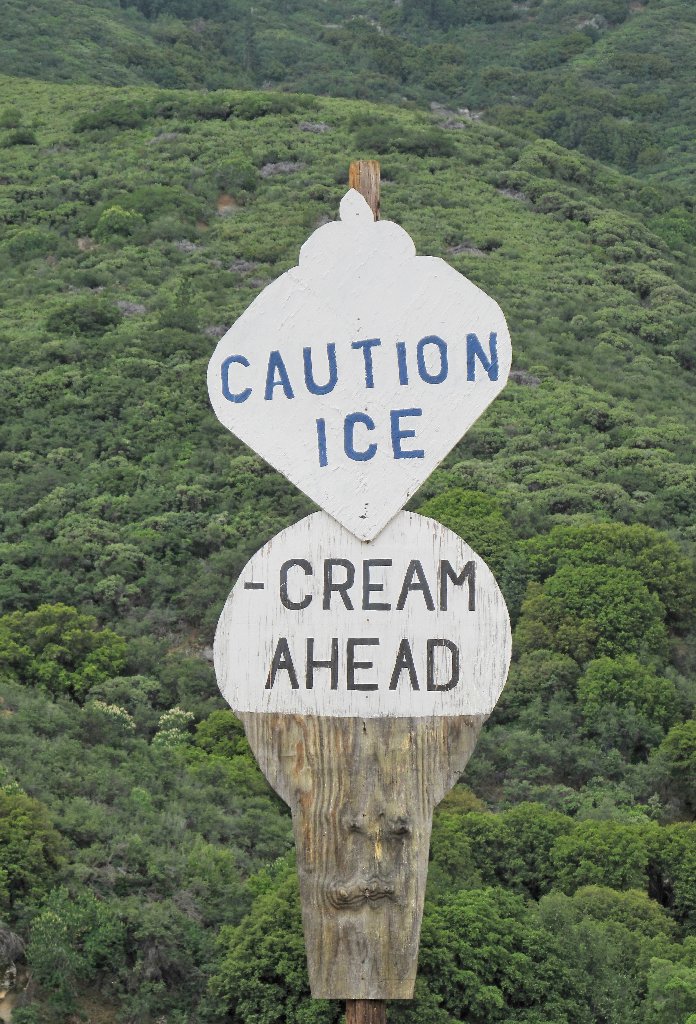 A welcome prospect in the heat of lower Kings Canyon National Park, California
Nursery rhymes are alive and well in Paradise, near Bishop, California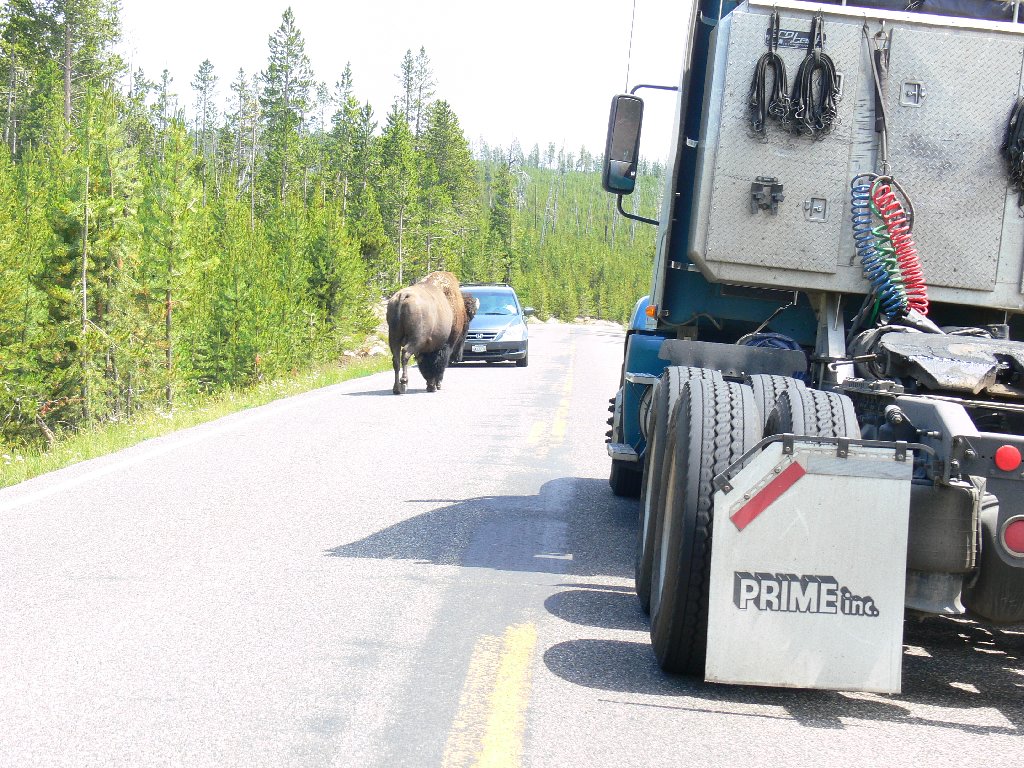 Appearing to hold up traffic deliberately in Yellowstone National Park, Wyoming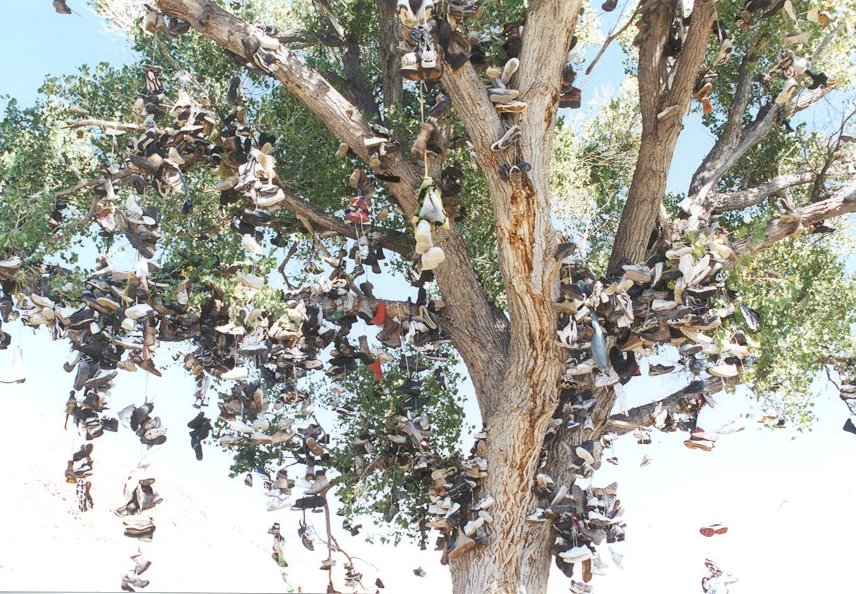 Shoe Tree in Middlegate, Nevada — destroyed by a jealous lover who believed it a trysting spot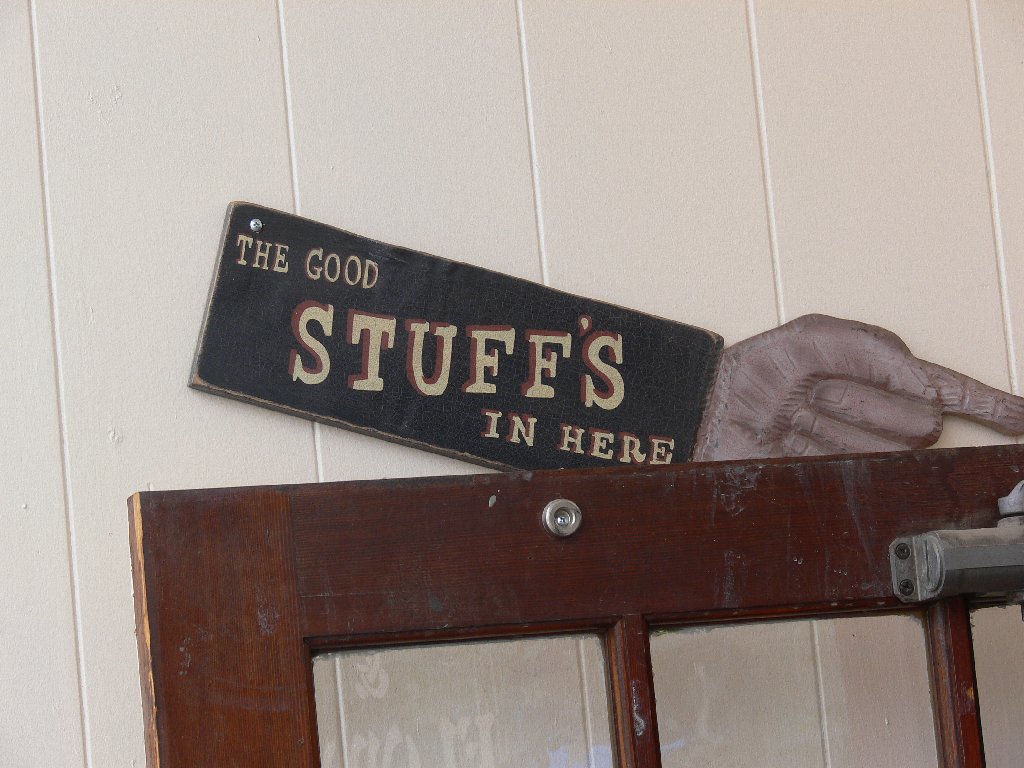 Directions to a downstairs shop in Leadville, Colorado
Observed in Wallace, Idaho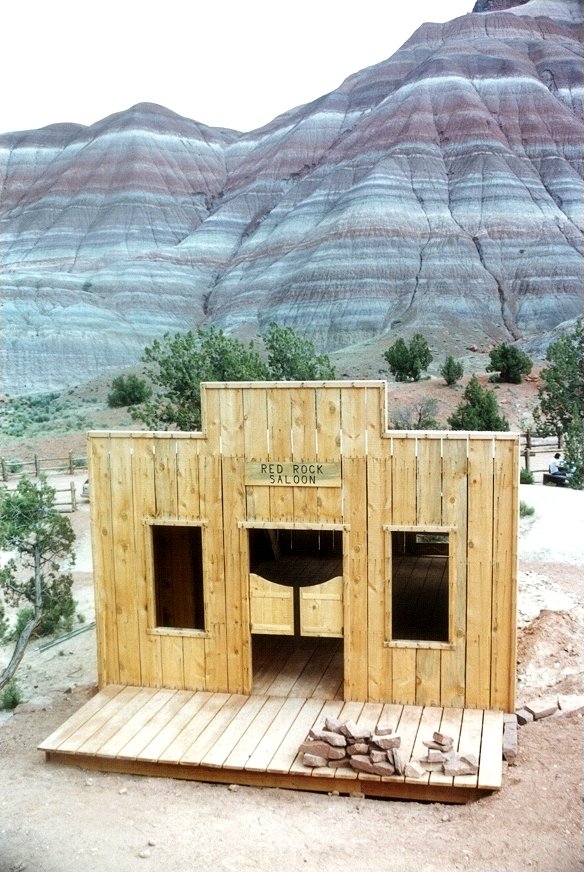 This anemic replacement movie set for The Outlaw Josie Wales, Paria, Utah, was burned by vandals in 2006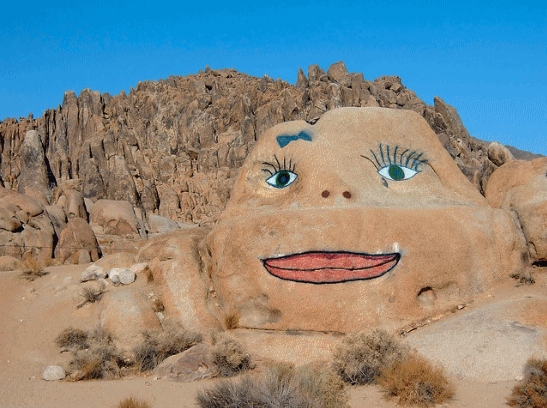 Alice guards the Alabama Hills western movie set near Lone Pine, California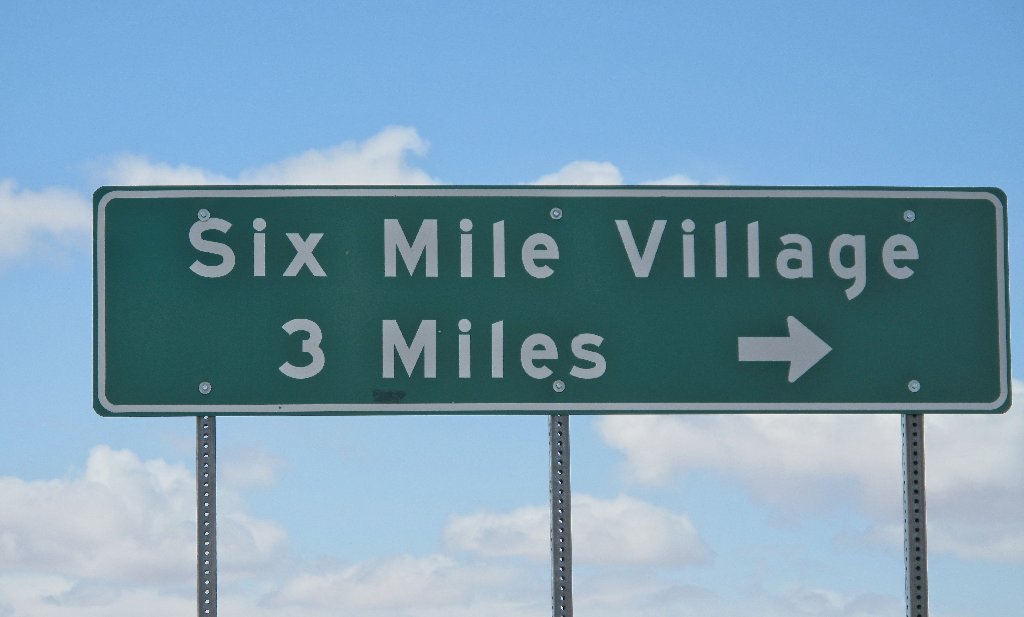 Near Fredonia, Arizona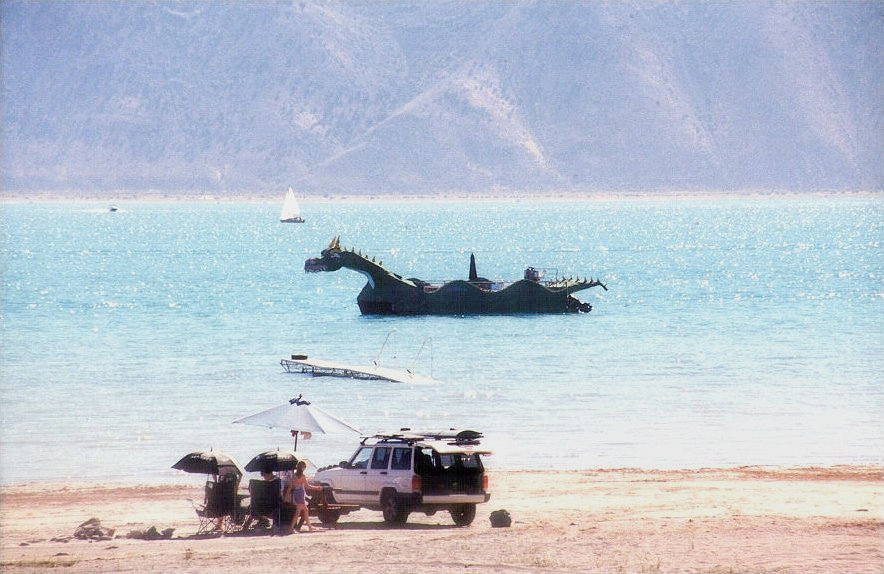 The Bear Lake Monster at Bear Lake State Park, Idaho
John Wayne made a movie here in Escalante, Utah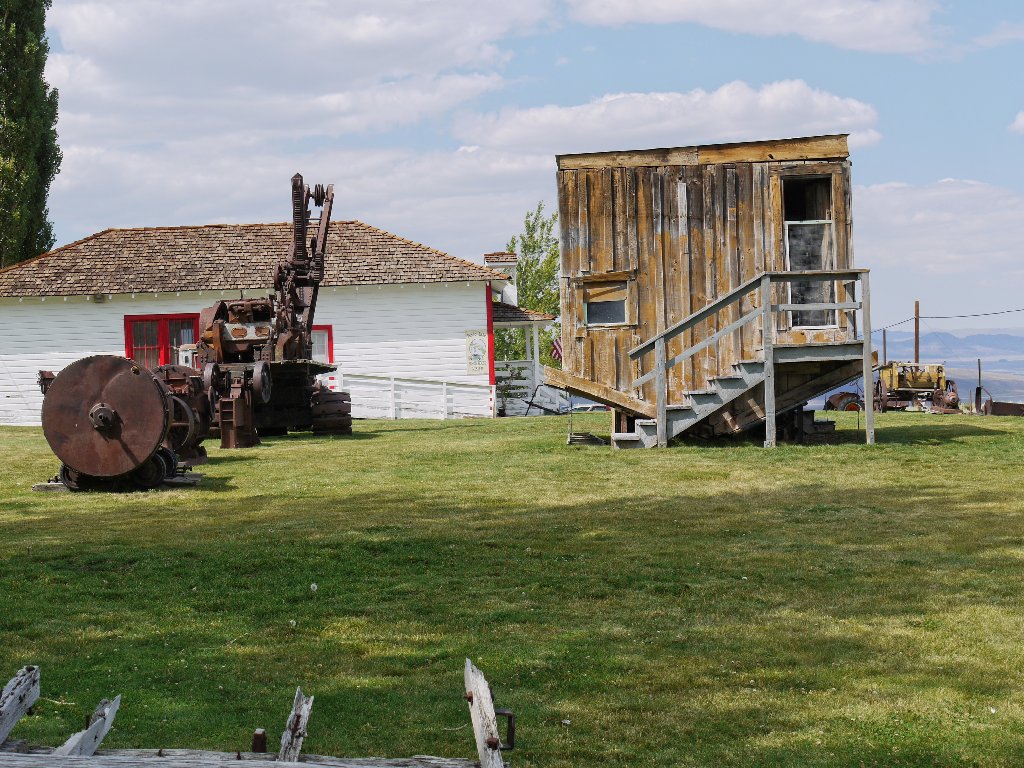 Upside-Down House at the Old Schoolhouse Museum in Lee Vining, California

Chief Blockhead guards Lundy Canyon near Lee Vining, California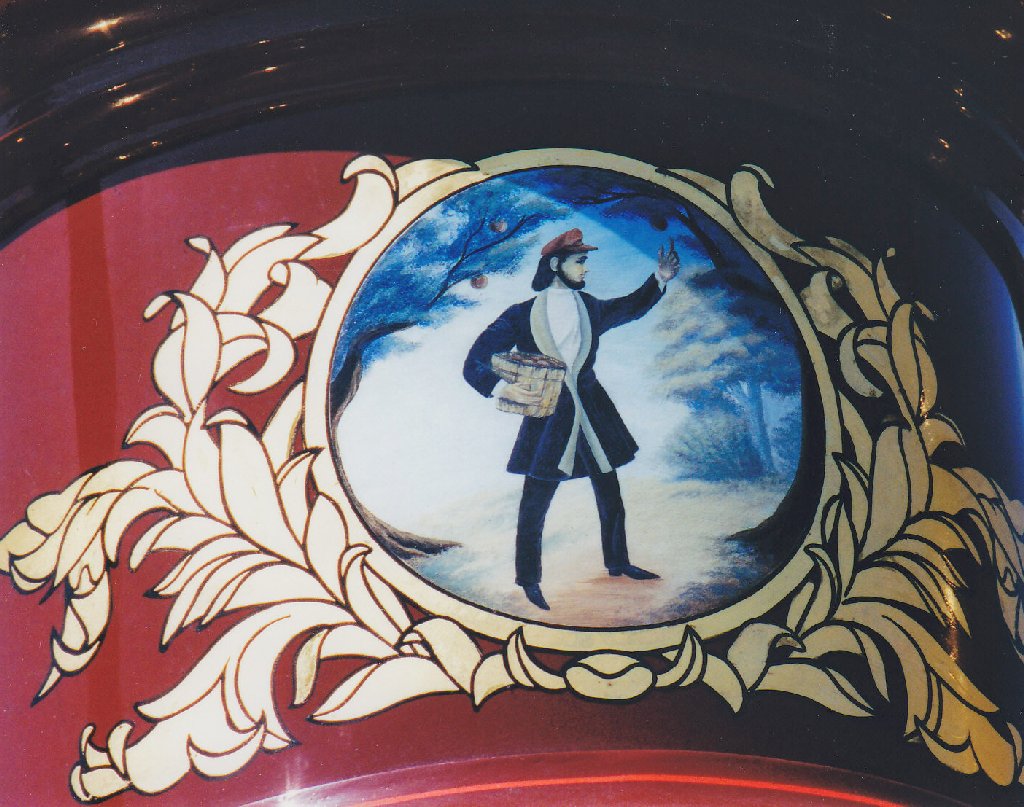 Johnny Appleseed's image on a locomotive smokestack at the Golden Spike National Historic Site, Utah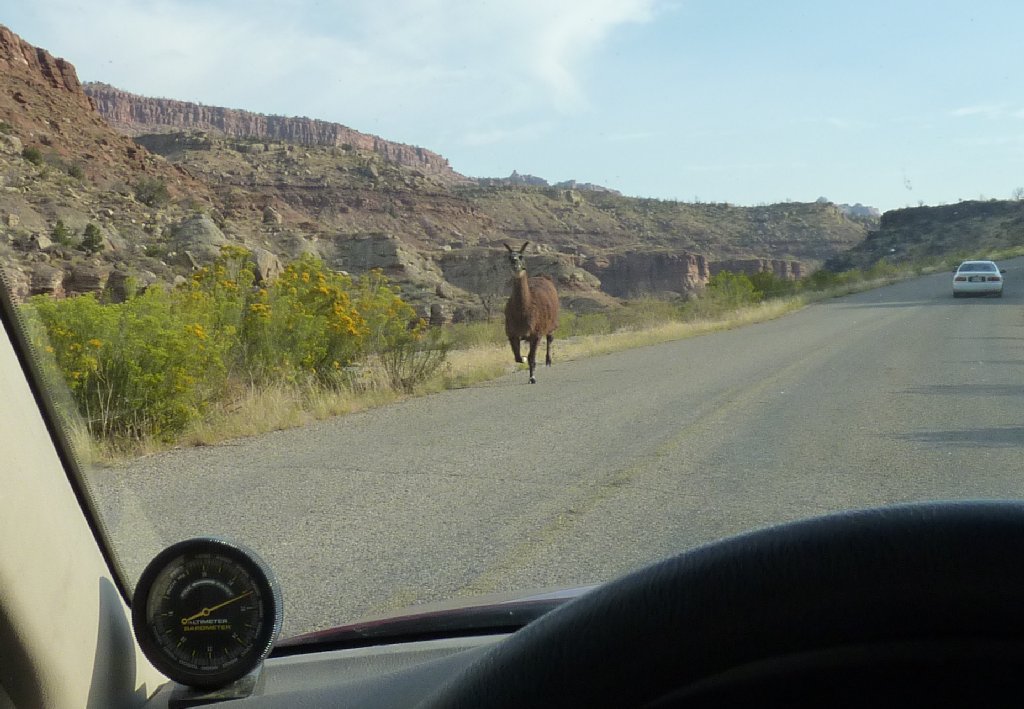 A llama enjoys its temporary freedom near Virgin, Utah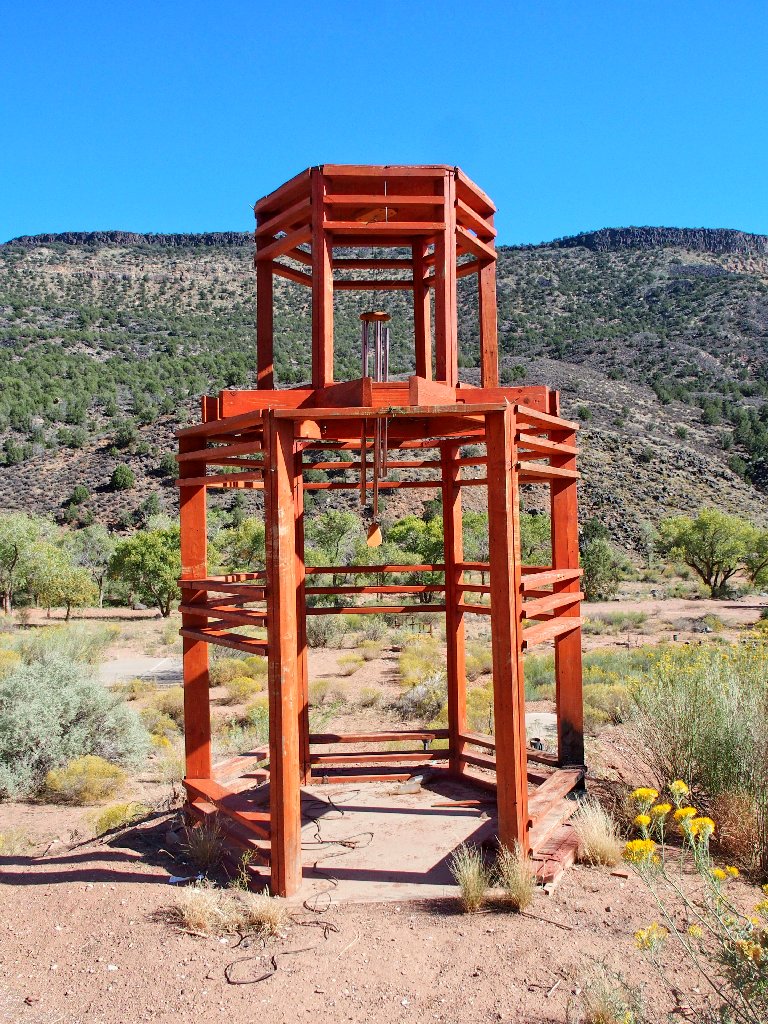 An unlikely wind chime with night lighting near Virgin, Utah
Wood sculptures in Chetwynd, British Columbia ...
...the self-proclaimed chainsaw capital of the world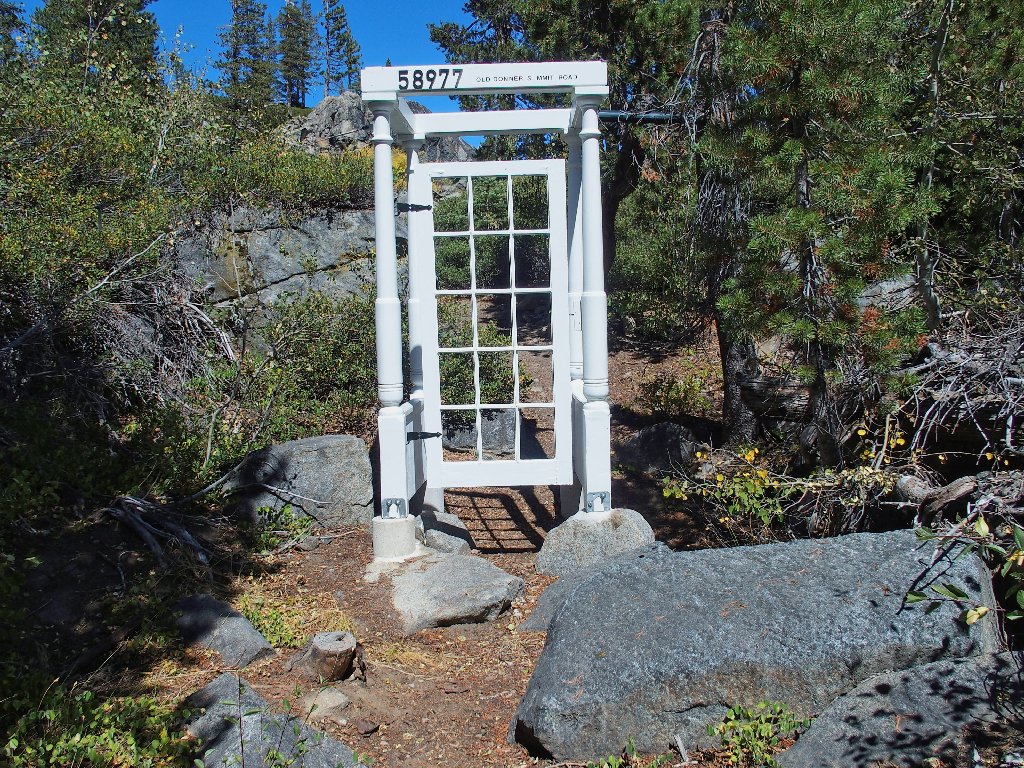 A mountain cabin gate on Old Donner Summit, California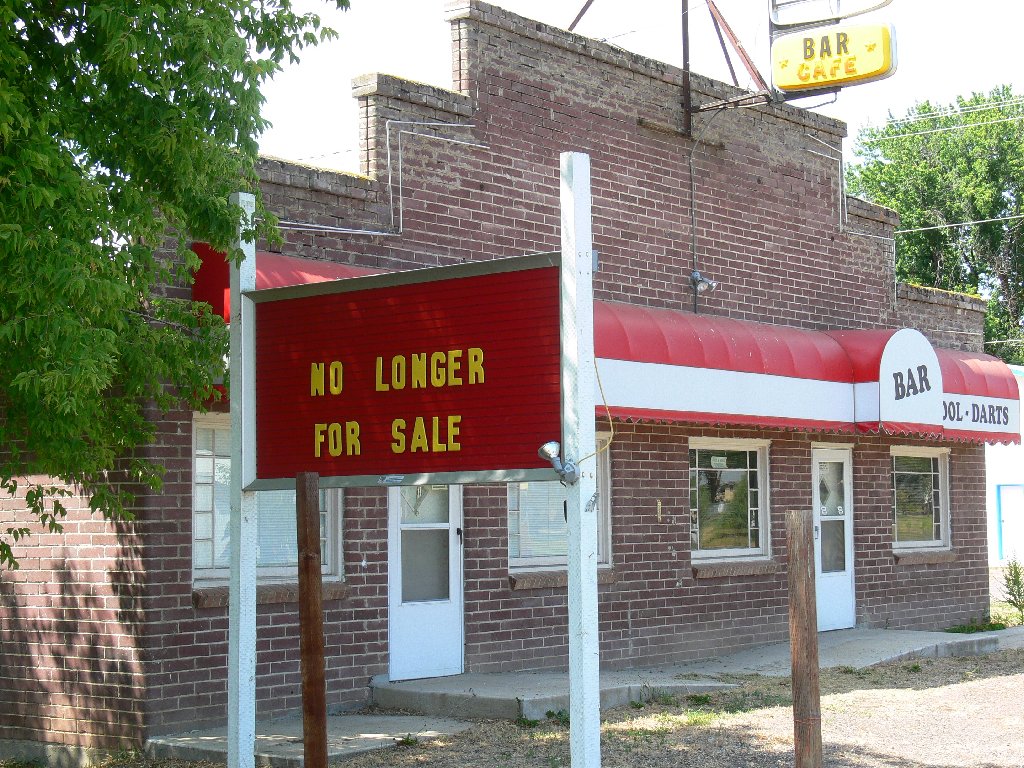 The bar is open in Riggins, Idaho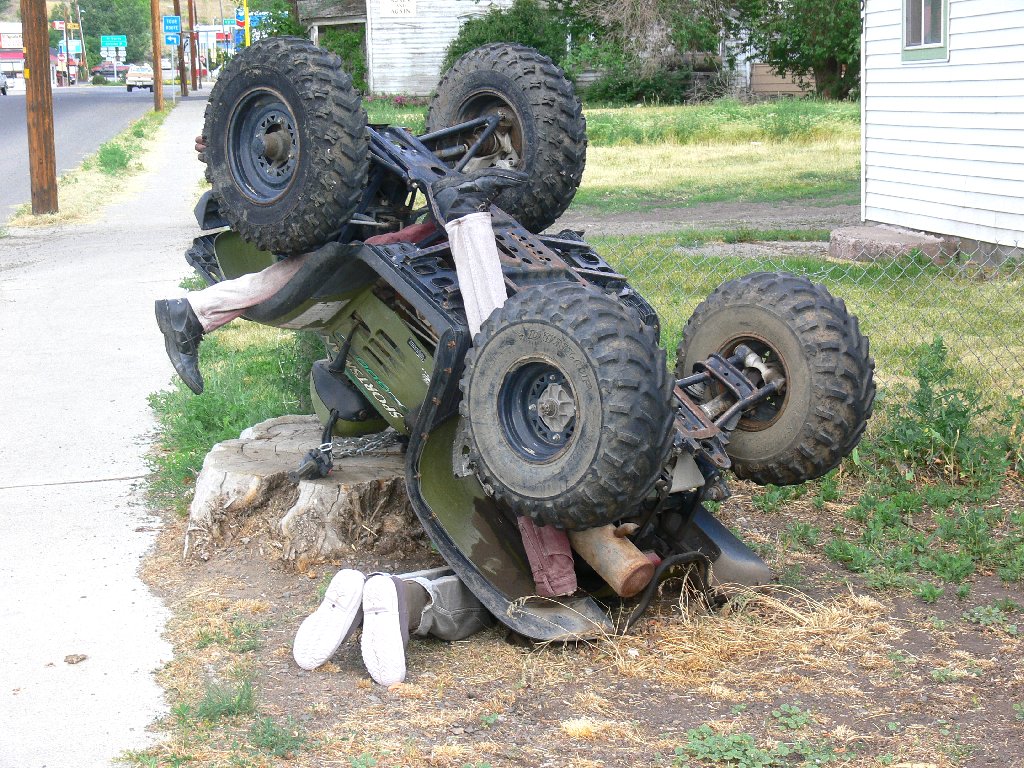 These off-roaders in Lakeview, Oregon should have stayed out of that Riggins bar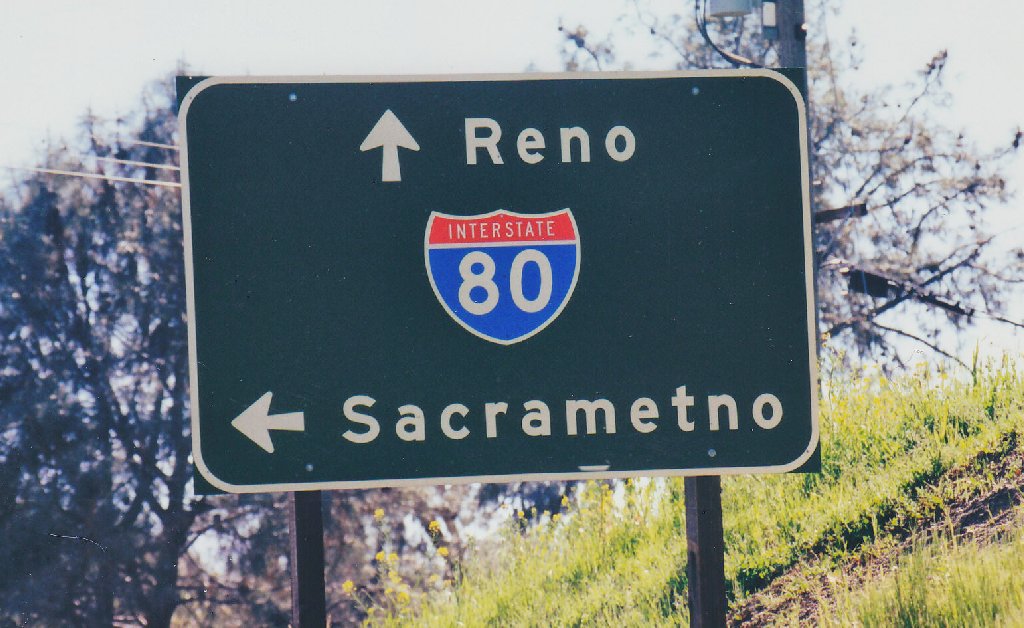 Our tax dollars at work in Newcastle, California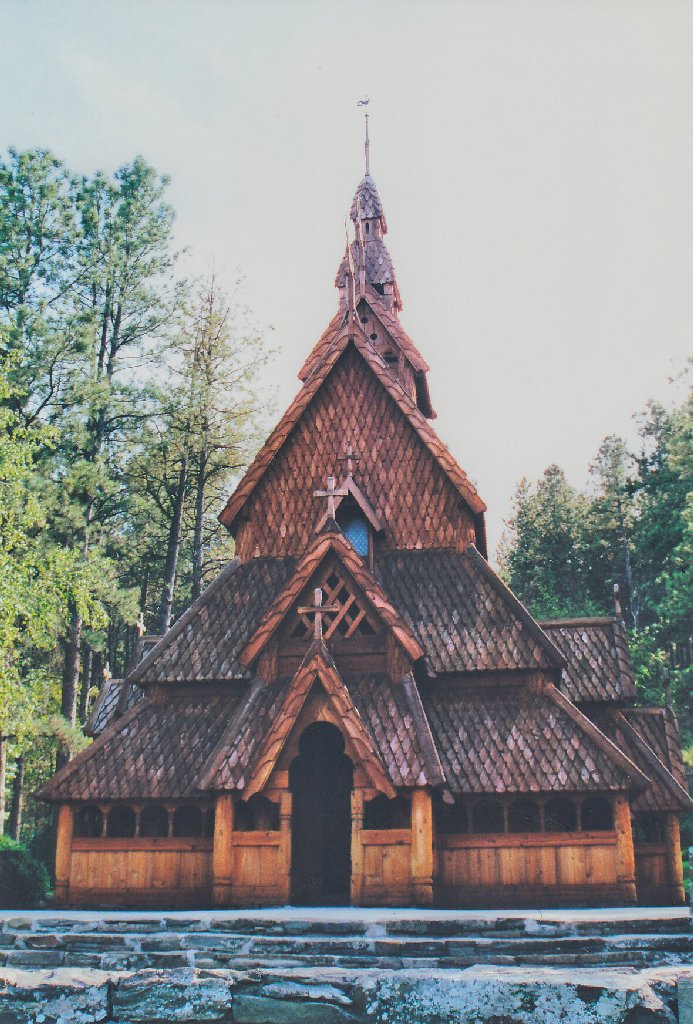 Chapel in the Hills, Rapid City, South Dakota — constructed without a single nail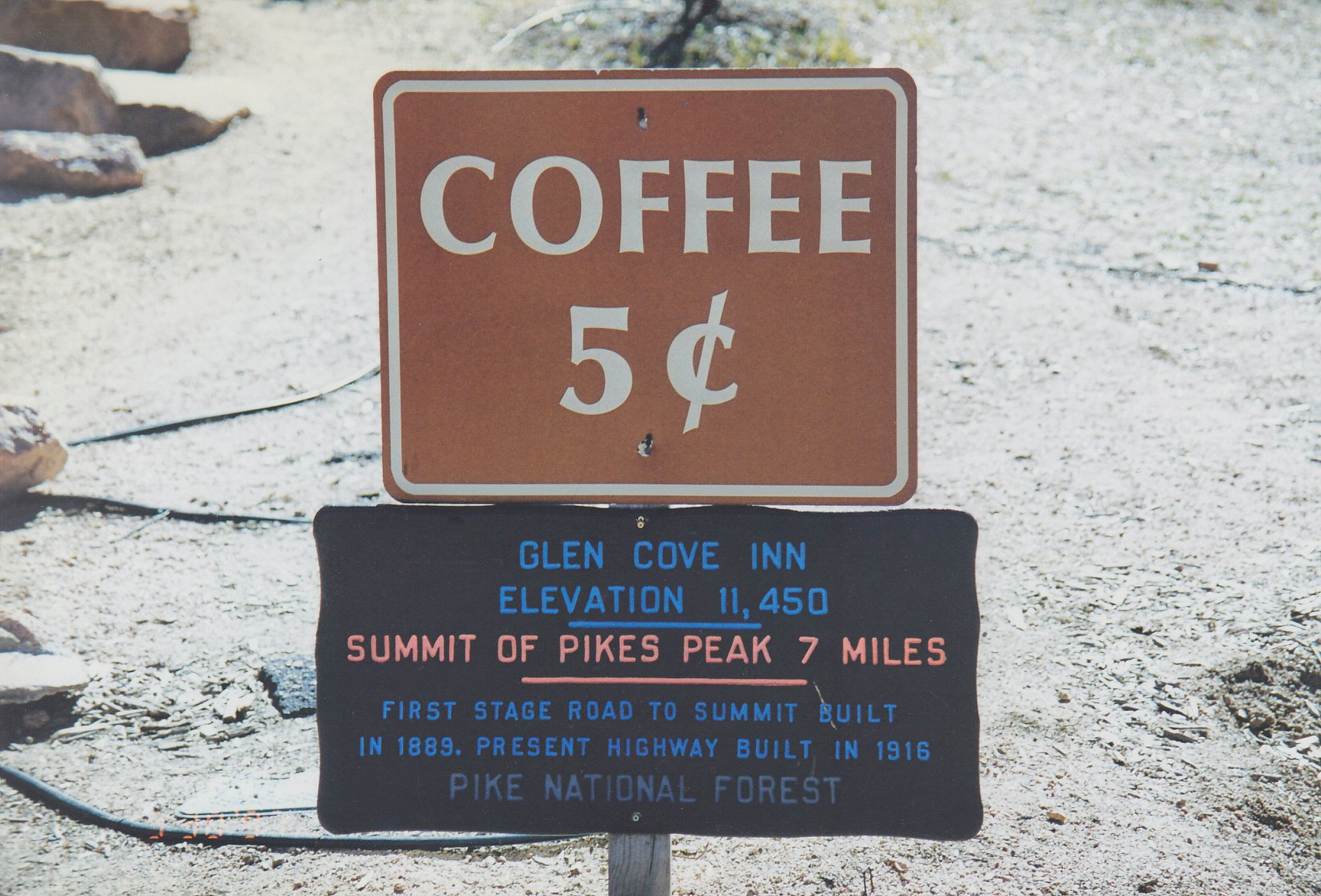 On the road to Pikes Peak, Colorado


A neighborhood-restaurant mural in Sacramento, California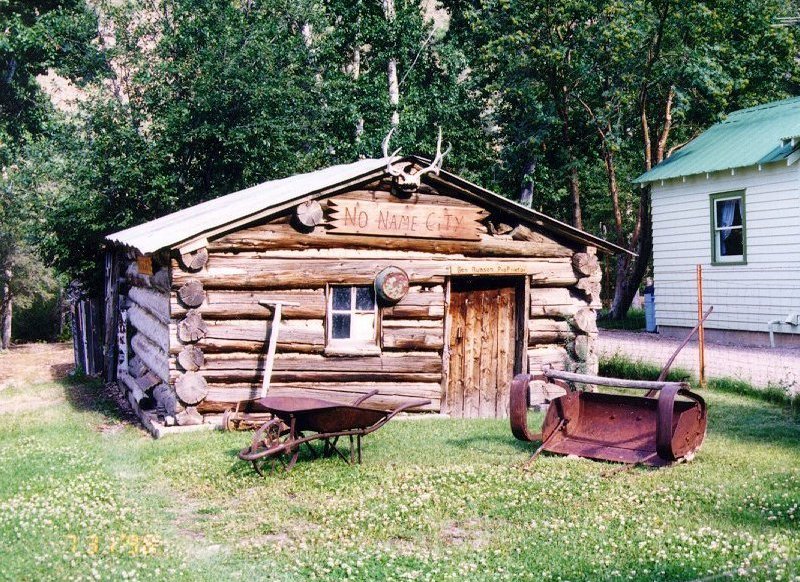 Jarbidge, Nevada — home of the cleanest air in the Lower-48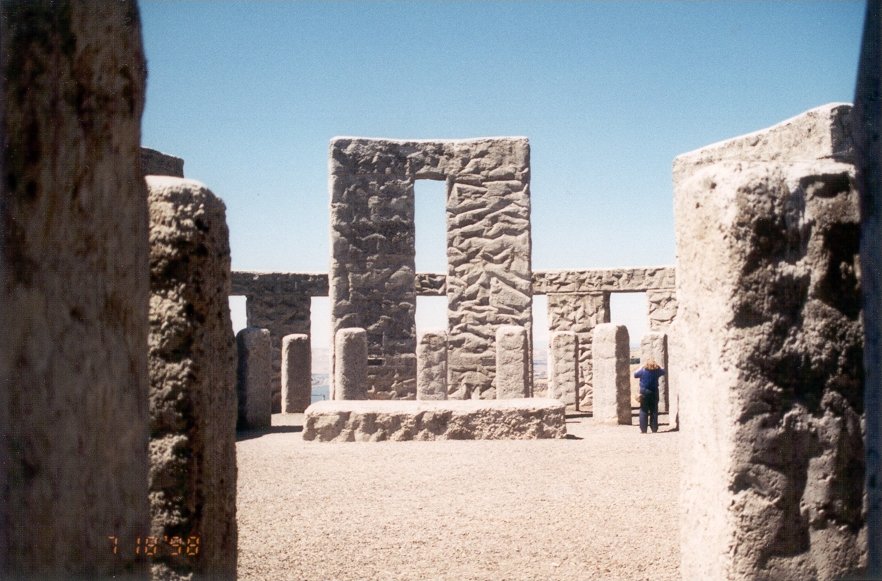 Stonehenge replica at Maryhill, Washington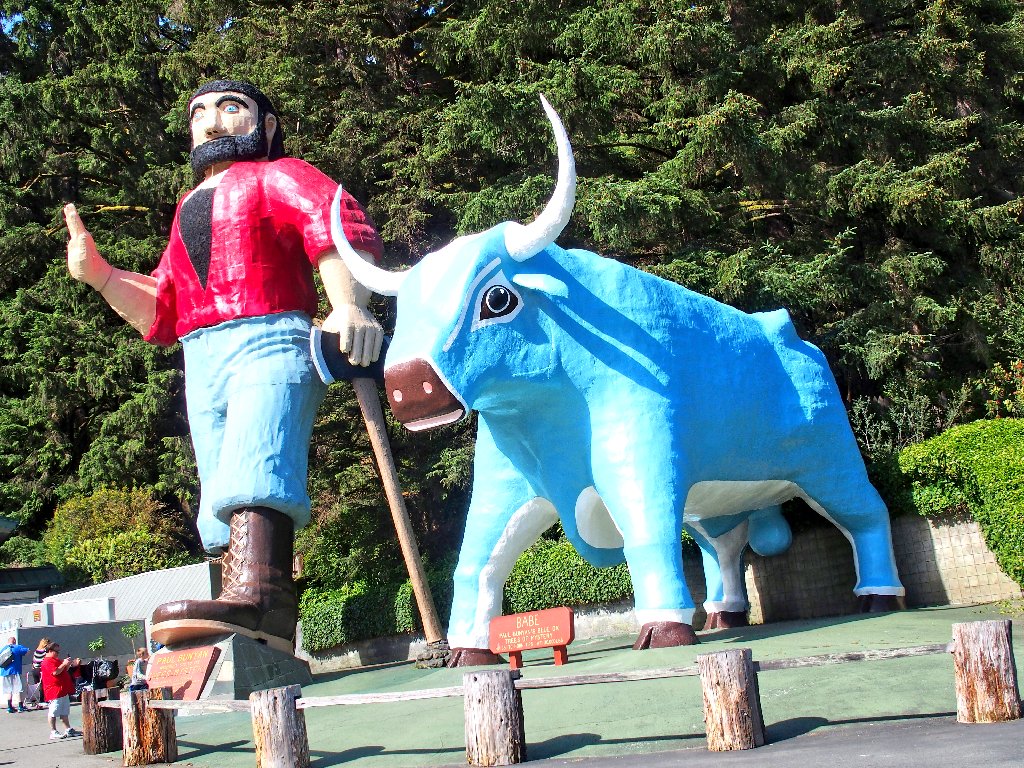 Paul Bunyan and Babe at the Trees of Mystery, California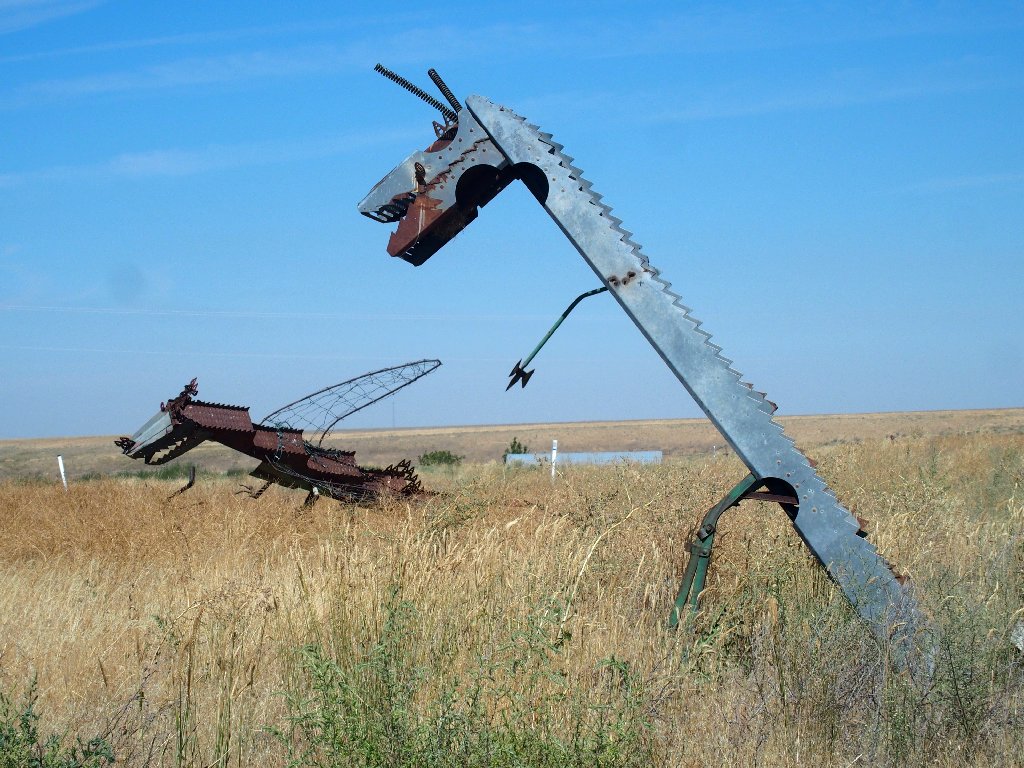 Guarding the granary near Bucks Corners, Oregon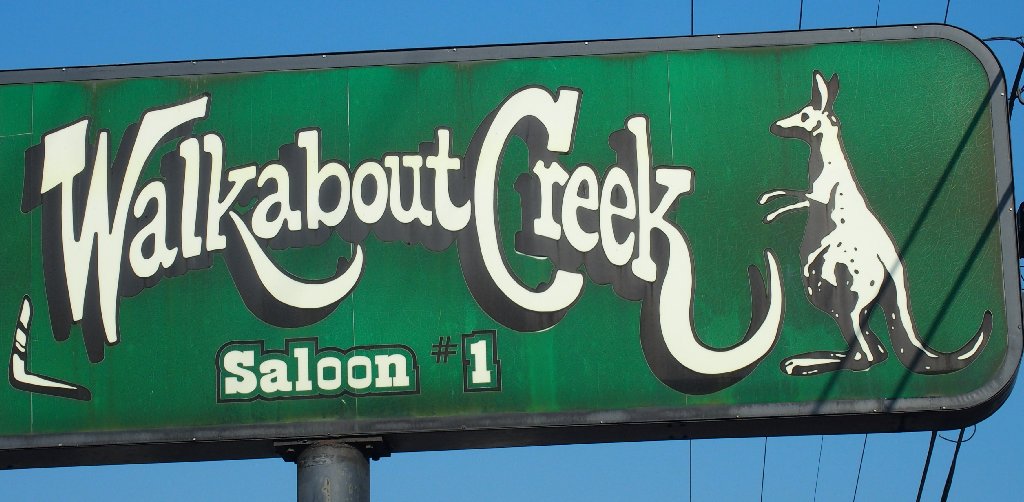 Did Crocodile Dundee dine here in Naches, Washington?

Sporting goods mural in Beaver, Utah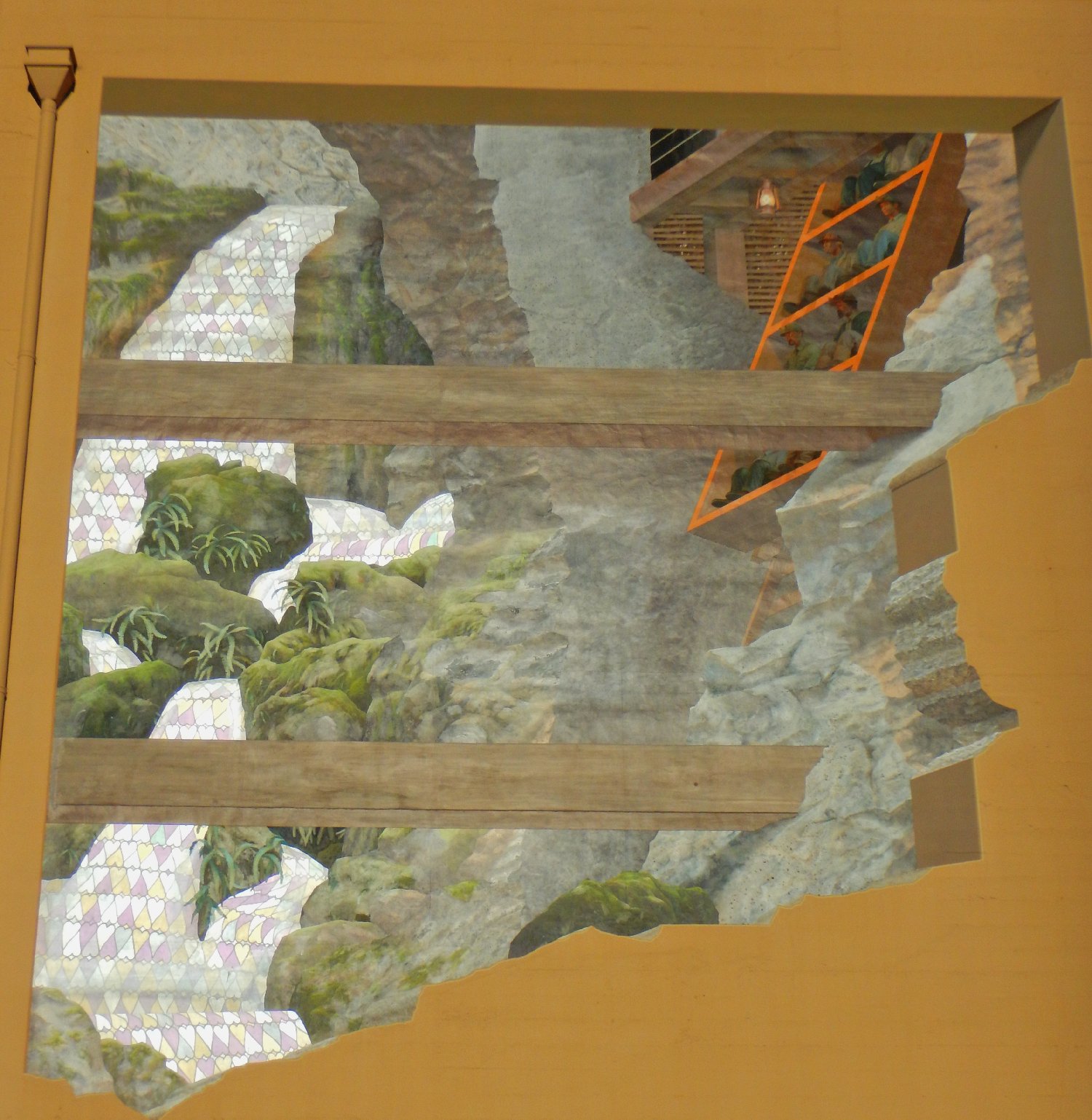 Shimmering hearts on this power-company mural in Grass Valley, California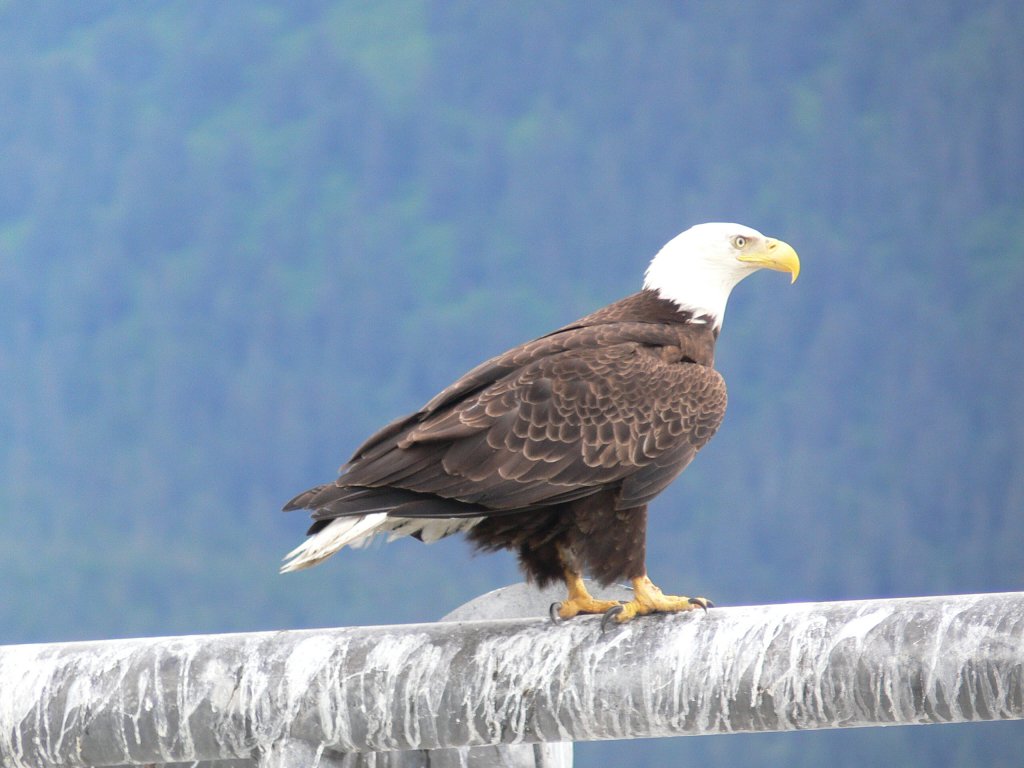 Greeting visitors to the dock in Seward, Alaska