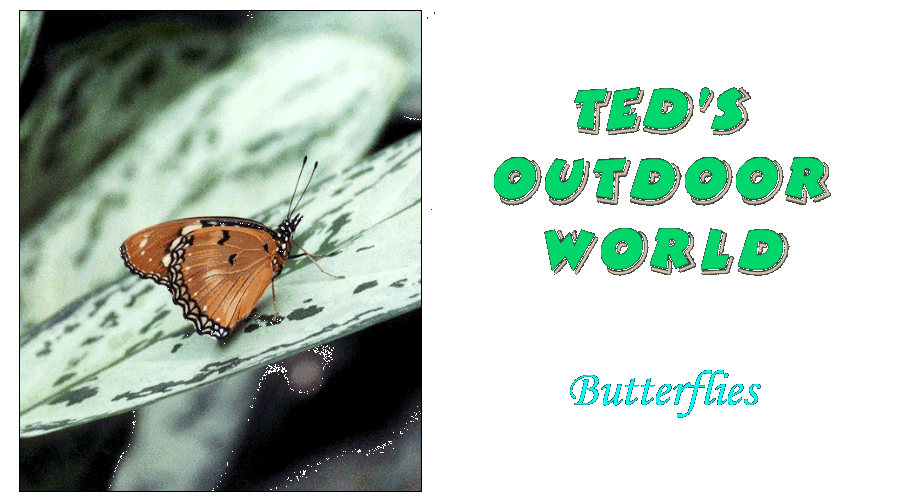 Not being a lepidopterist, I have done my best to ascertain the correct titles for these splendid creatures which I have photographed on hikes and travels. Names in parentheses are best guesses. Qualified assistance would be appreciated.
Most images are available for download in 1024×768 JPEG format; a few older ones have a lesser resolution.
Place names are in California unless otherwise specified.
– click on any image for a high-resolution graphic

BLUE

BUCKEYE

CALIFORNIA SISTER

CHECKERSPOT

COMMA

FRITILLARY

KITE

LADY

LONGWING

PARNASSIAN

RINGLET

SKIPPER

SULFUR

SWALLOWTAIL

TIGER

TORTOISE SHELL

WHITE

UNIDENTIFIED