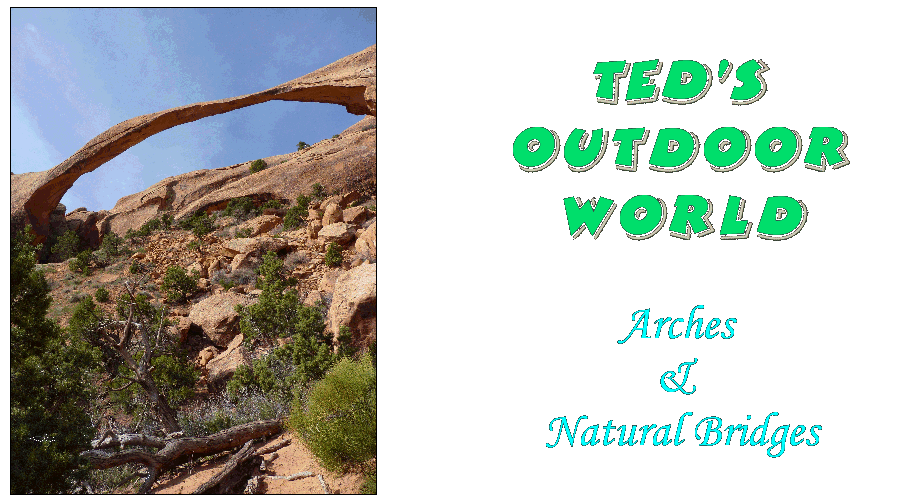 A Natural Bridge is formed by the action of running water and is situated in or near a former creek bed. An Arch is a span in a rock created by the forces of erosion, primarily ice. In certain national parks, a formation officially qualifies as an arch only if the opening is at least three feet long in one direction; at Ted's World there is no such restriction.
Known or estimated dimensions of the openings of the various structures are listed as [width in feet × height in feet]. These measurements should be taken only as approximations; for there are some discrepancies even among "official" sources. The numbers published on this page are "best guesses" based upon currently available data, and are intended only to provide a sense of scale for readers unfamiliar with the formations.
Many arches are misnamed as natural bridges on topo maps, and frequently those misnomers have remained the popular choices — even in certain federal parks where the management should know better. At Ted's World, however, naming is based solely upon geologic correctness.
Most images are available for download in 1024×768 JPEG format; a few older ones are somewhat smaller.
– click on any picture for a high-resolution graphic –

ARIZONA — VERMILLION CLIFFS NATIONAL MONUMENT

ARIZONA — MISC

CALIFORNIA — ALABAMA HILLS

CALIFORNIA — YOSEMITE NATIONAL PARK

CALIFORNIA — MISC

COLORADO — BLACK RIDGE CANYONS WILDERNESS

NEVADA — FALLING MAN TRAIL

NEVADA — GREAT BASIN NATIONAL PARK

NEVADA — LITTLE FINLAND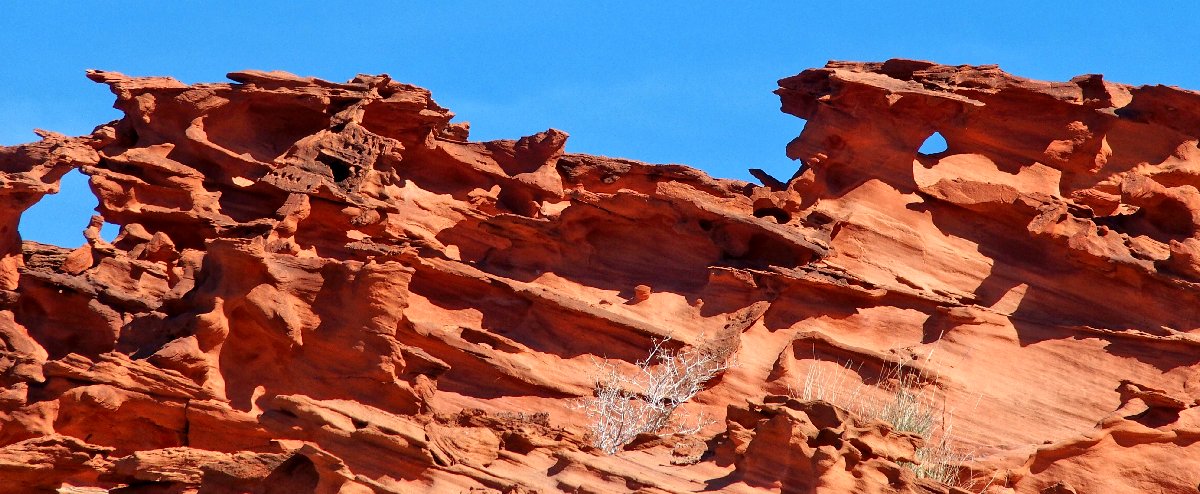 unnamed-01

NEVADA — VALLEY OF FIRE STATE PARK

UTAH — ARCHES NATIONAL PARK

UTAH — BRYCE CANYON NATIONAL PARK

UTAH — CANYONLANDS NATIONAL PARK

UTAH — CAPITOL REEF NATIONAL PARK

UTAH — GRAND STAIRCASE ESCALANTE NATIONAL MONUMENT

UTAH — GOLDEN SPIKE NATIONAL HISTORIC SITE

UTAH — MOAB AREA

UTAH — NATURAL BRIDGES NATIONAL MONUMENT

UTAH — SAN RAFAEL SWELL

UTAH — SNOW CANYON STATE PARK

UTAH — ZION NATIONAL PARK