Stebbins Cold Canyon Reserve
Vaca Mountains
April 22, 2008
It's Earth Day! That means I should be out enjoying the earth, so here I am. Having read something about it on the Internet, I have opted to visit this trail; it is maintained and researched by the University of California, Davis campus, as part of the world's largest university-administered reserve system. Thus one was named after the world-renowned plant geneticist and U.C. professor, G. Ledyard Stebbins. Located in the Coast Range, which separates the Sacramento Valley from the wine country to the west, the trailhead is just an hour's drive from my home.
The trailhead is unsigned on the highway; I watch for the silver metal gate on the south side of the road, then park on the opposite side. A short distance in, there are informational posters and a registry to sign.
The trail itself is quite well-maintained, and wooden steps have been installed on the steeper sections. There are quite a few different flowers out today.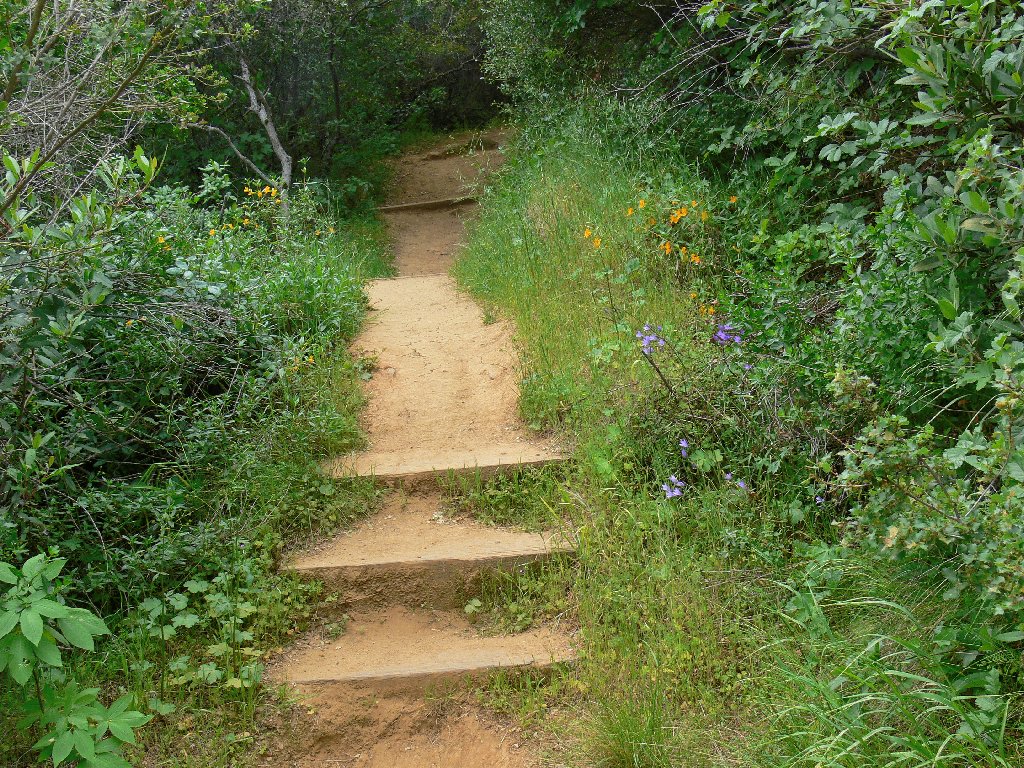 Easy walking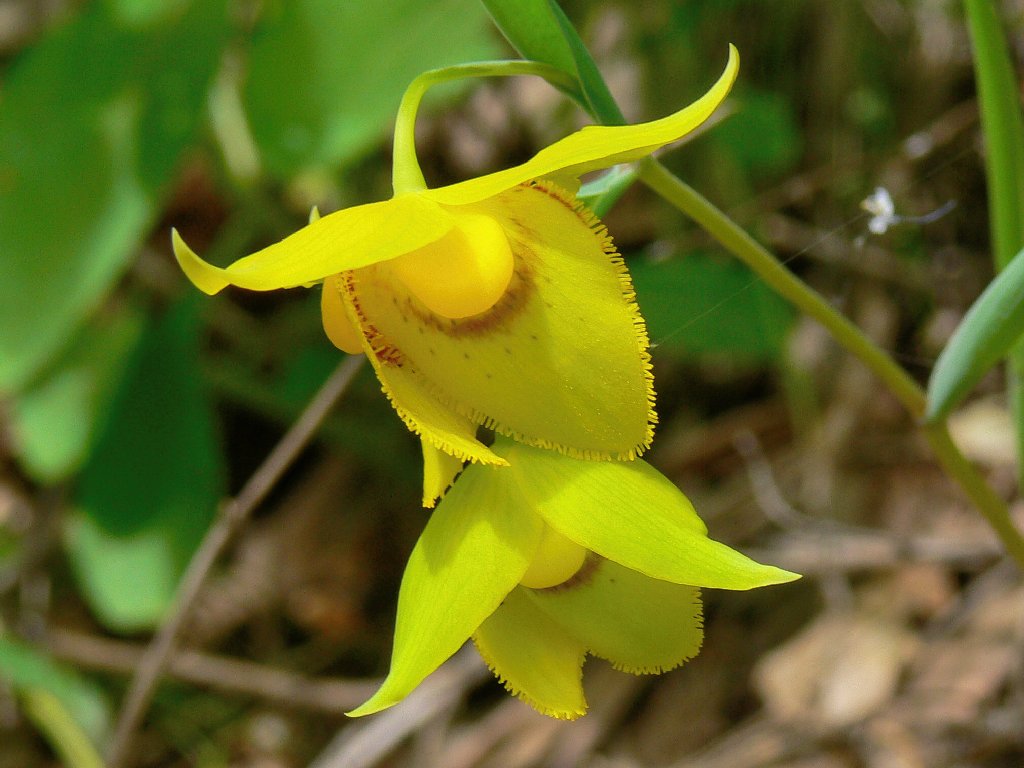 Golden Fairy Lantern

Foothill Larkspur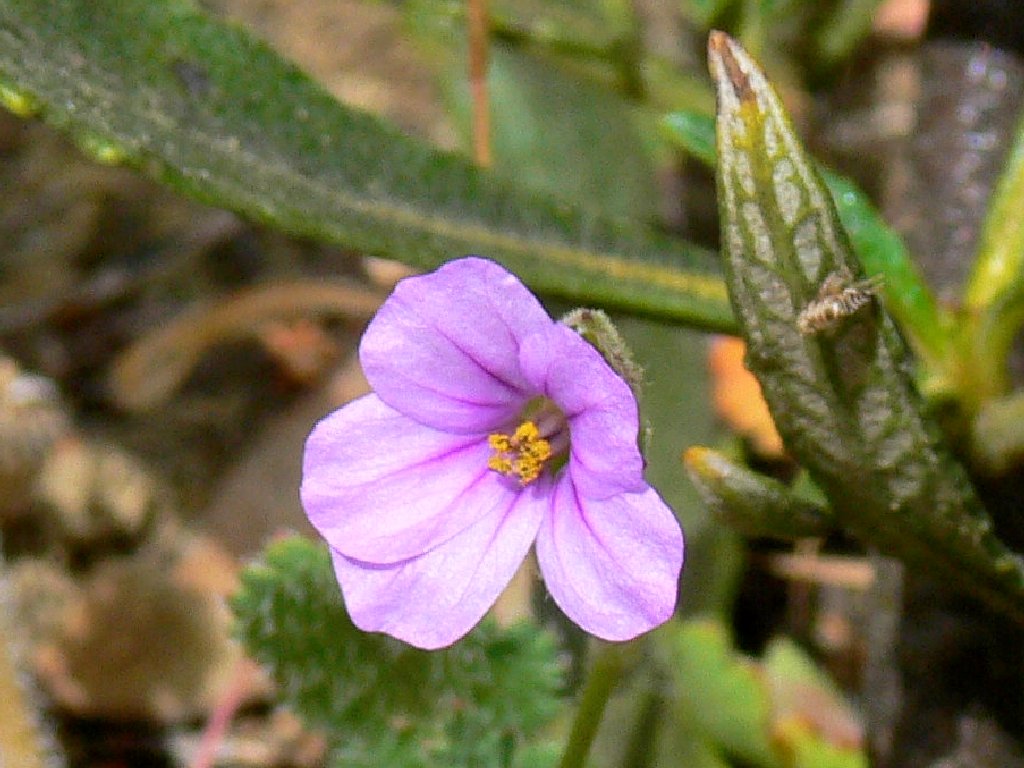 Longbeak Storksbill
A particularly shady section of trail is covered by tall bushes and small trees. Hundreds of caterpillars are crawling around here.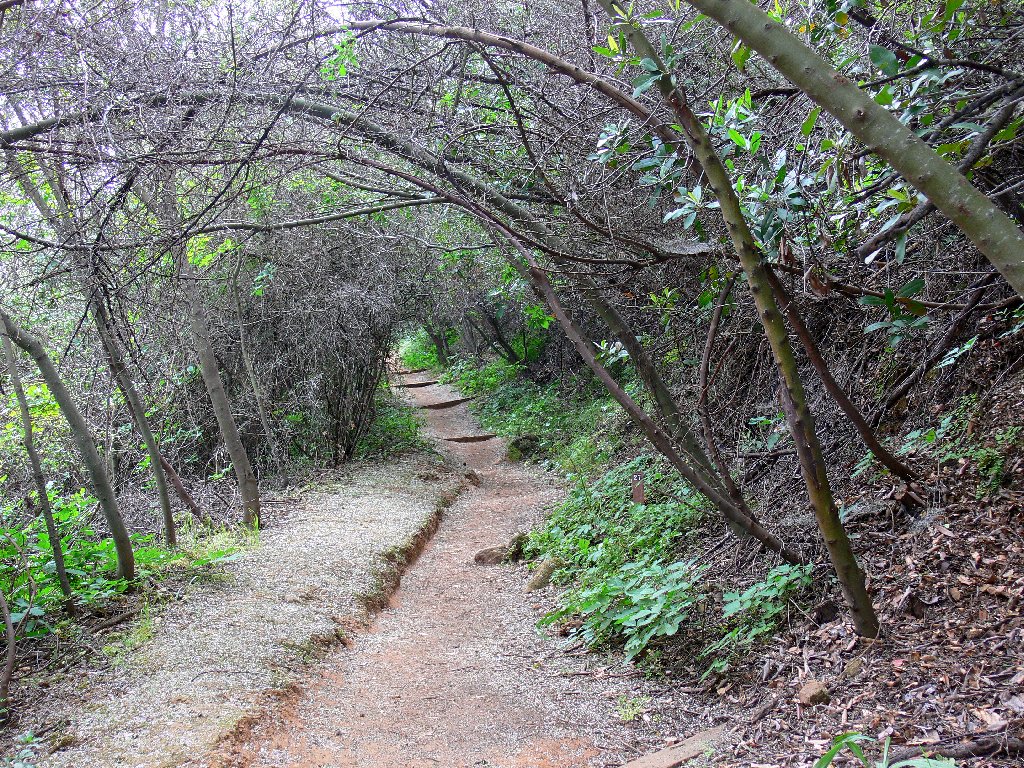 Caterpillar corridor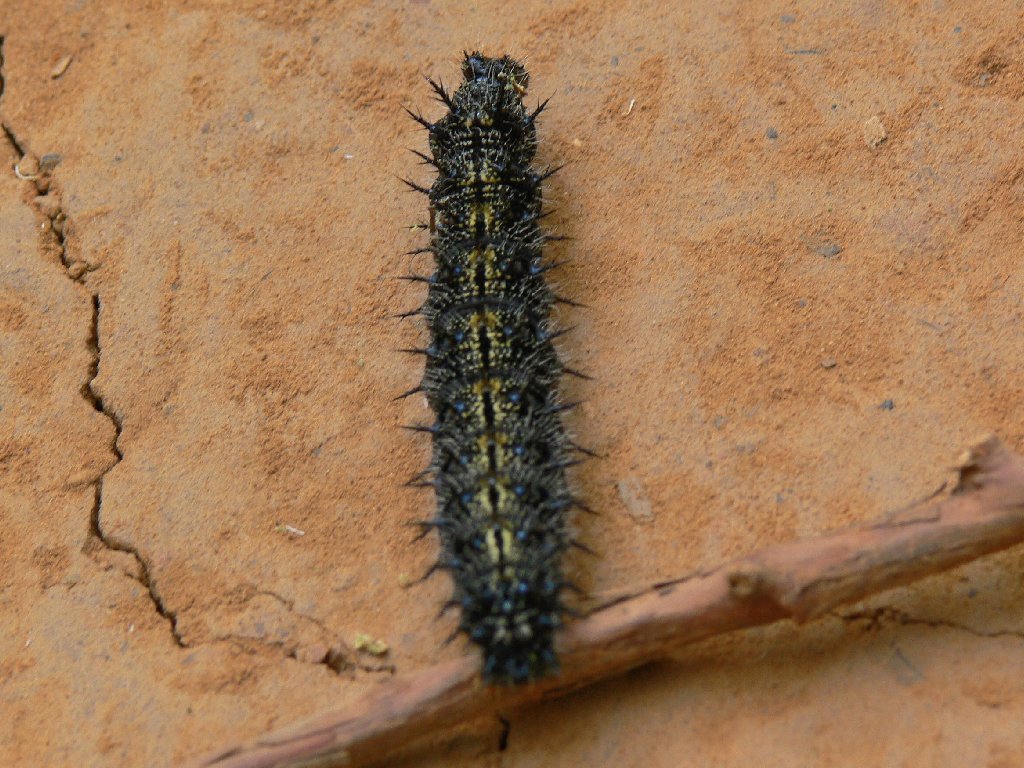 One of many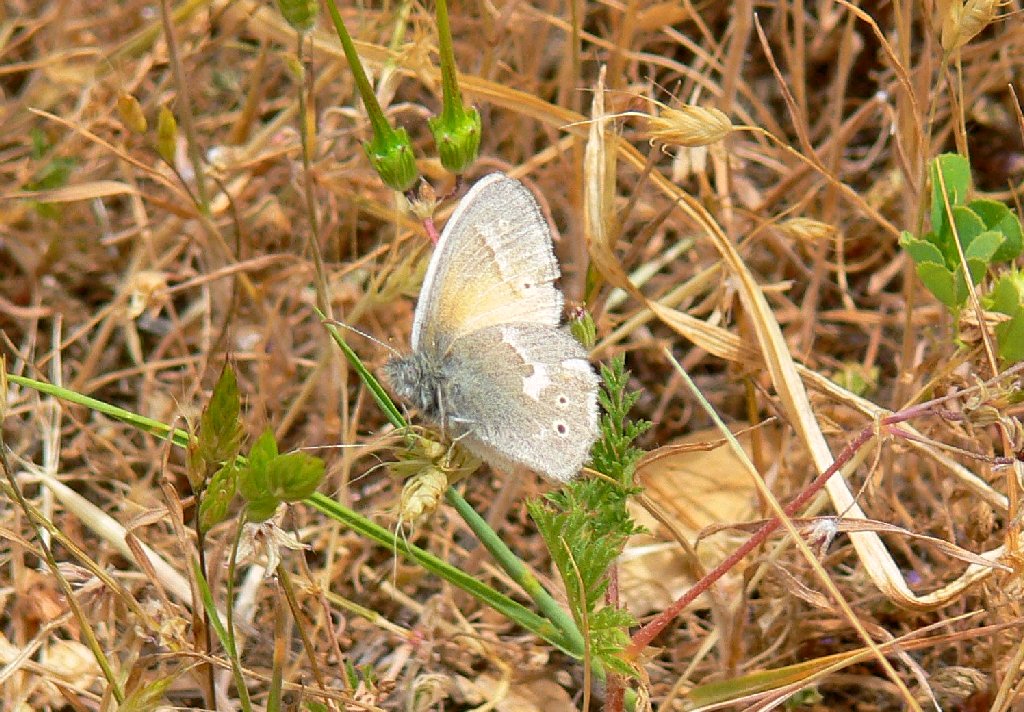 This California Ringlet may or may not be related to the caterpillars
A small stream crosses the trail; beside it are a number of morning glories and some blue-eyed grass.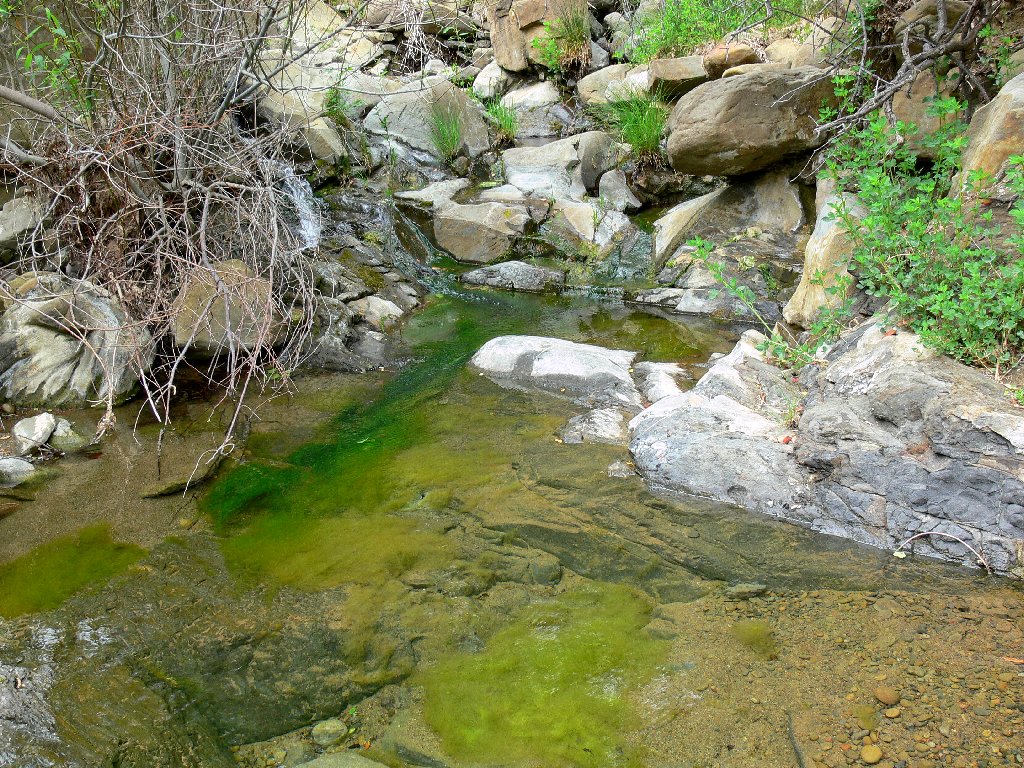 There still is running water here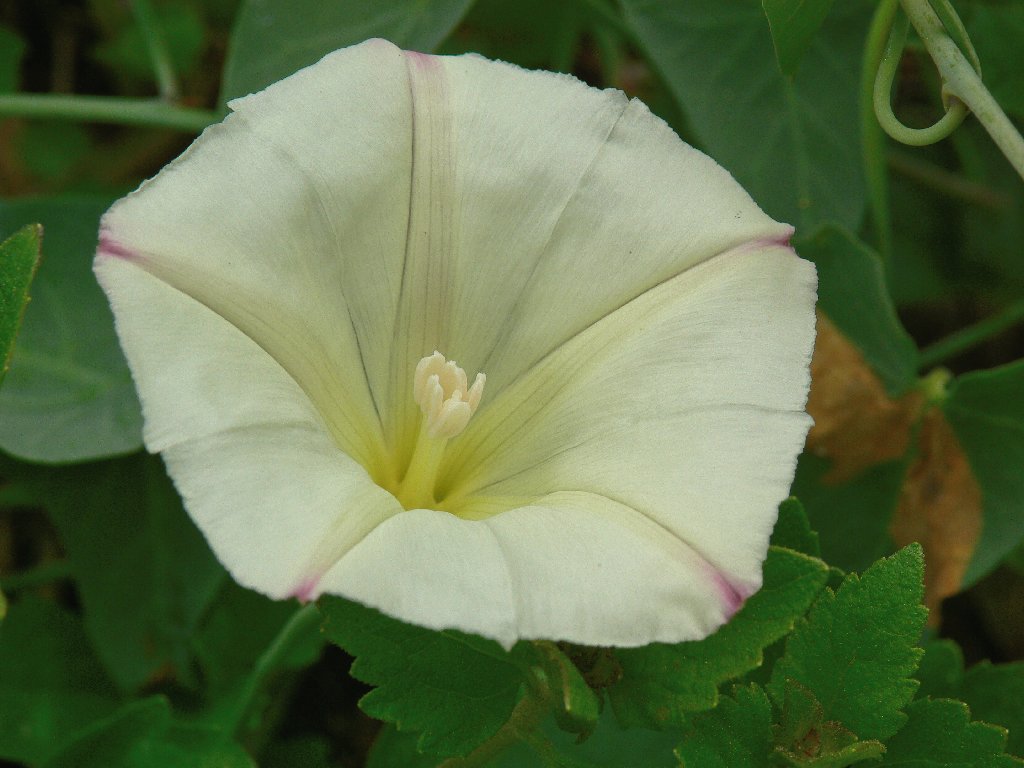 Western Morning Glory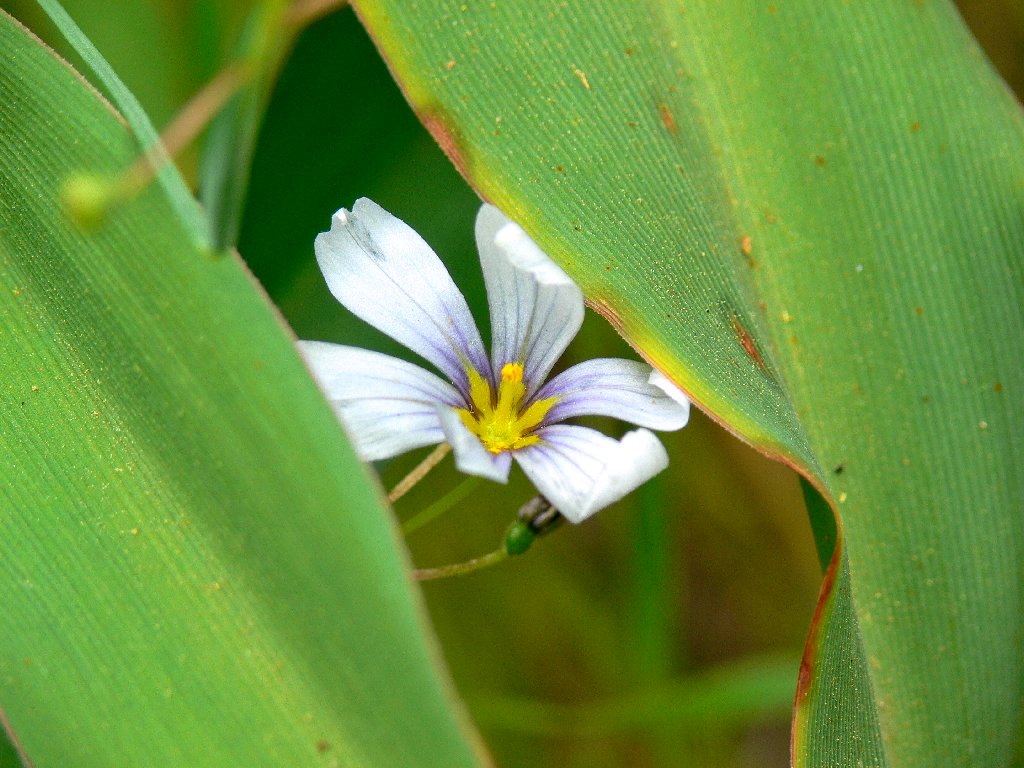 Blue-eyed Grass
Just past the creek, I encounter a flower type that I have not seen in many years.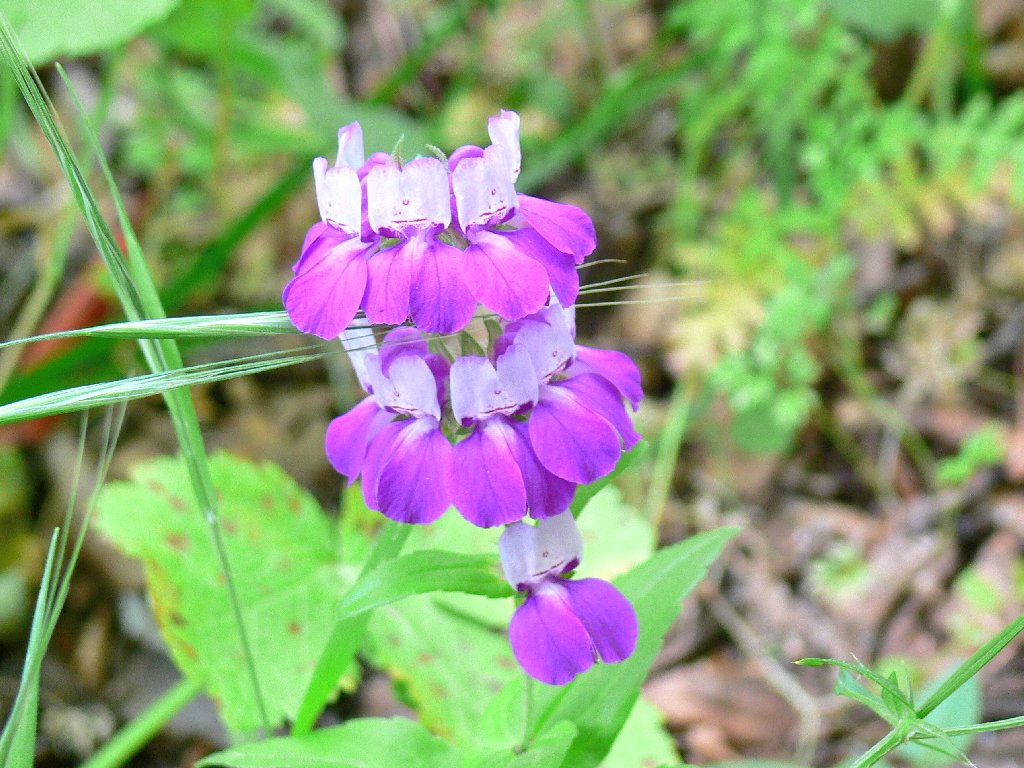 Purple Chinese Houses
After strolling through an open meadow, at about the 1-mile mark a spur trail veers left to an old homesite beside the creek. This is the prettiest and coolest portion of the route thus far; it also is riddled with mosquitoes.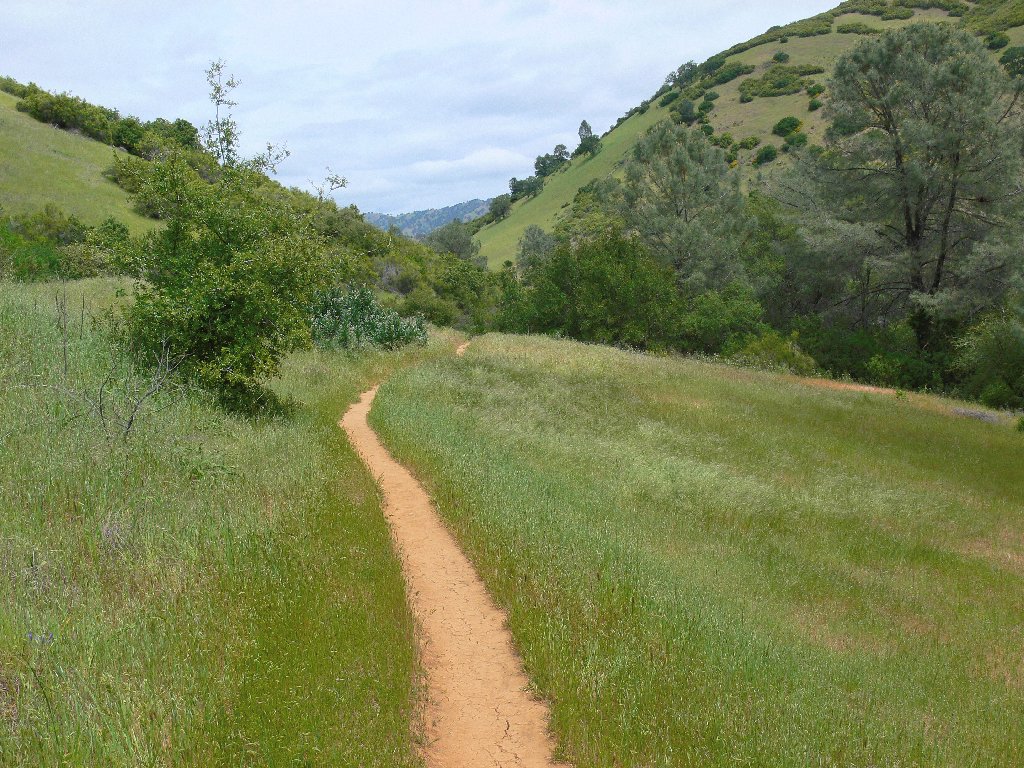 Friendly trail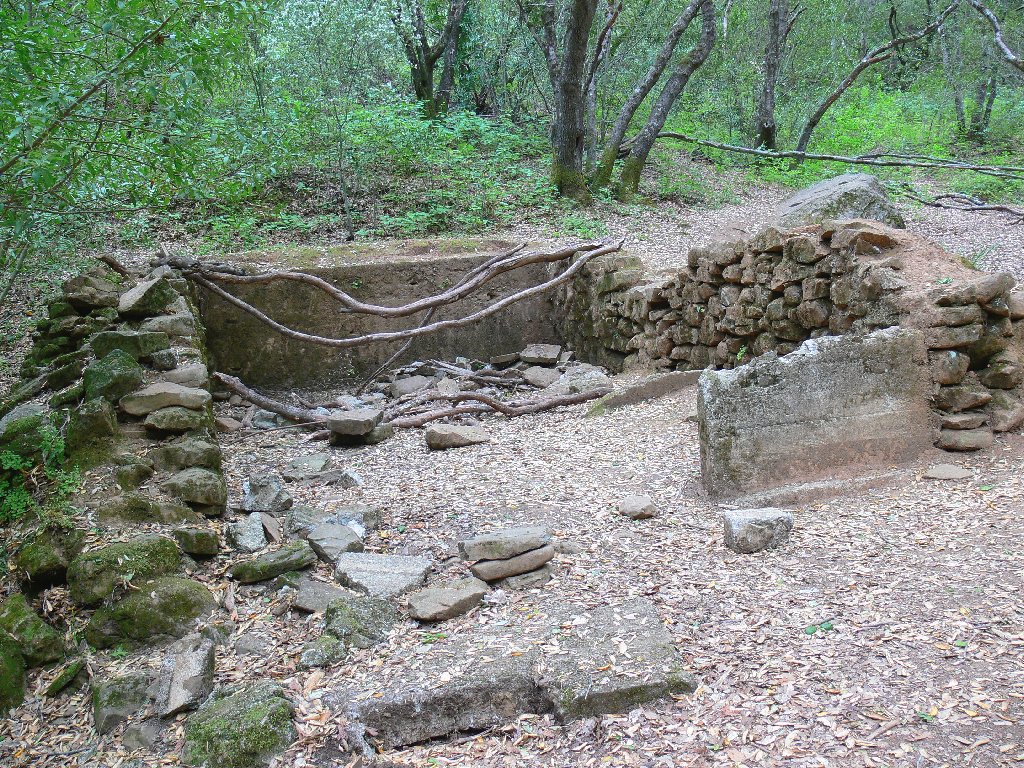 The John Vlahos homestead, built in 1938
Back on the main route, I presently meet a pretty young coed from a nearby college. She cannot tell me much about the trail ahead; but she does promise to check out my web site, and I hope that she sends me an email as well.
Having been remiss in my research, I decide to turn around here, after only a mile and a half. On the return, there is ample opportunity for more photos.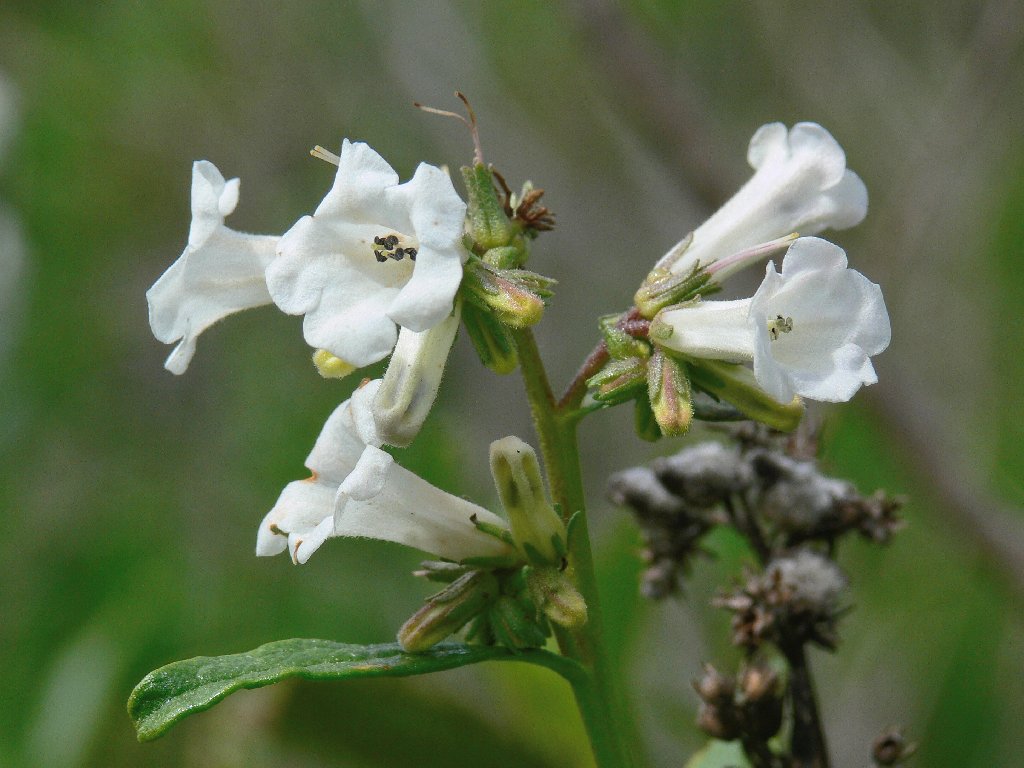 Yerba Santa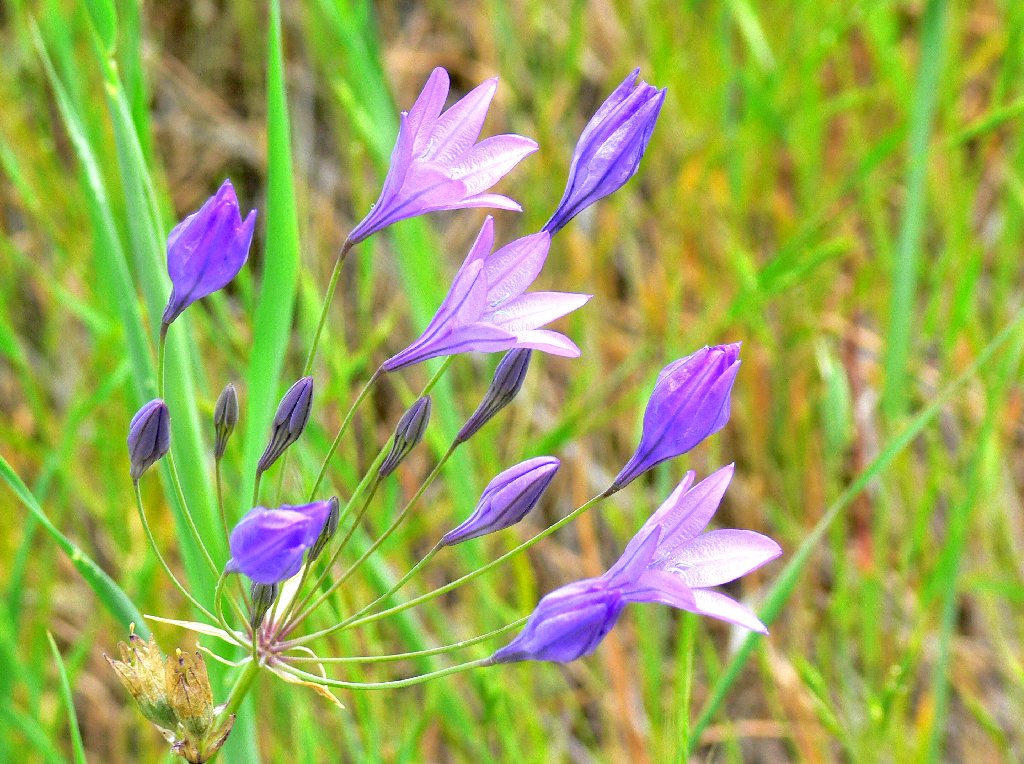 Ithuriel's Spears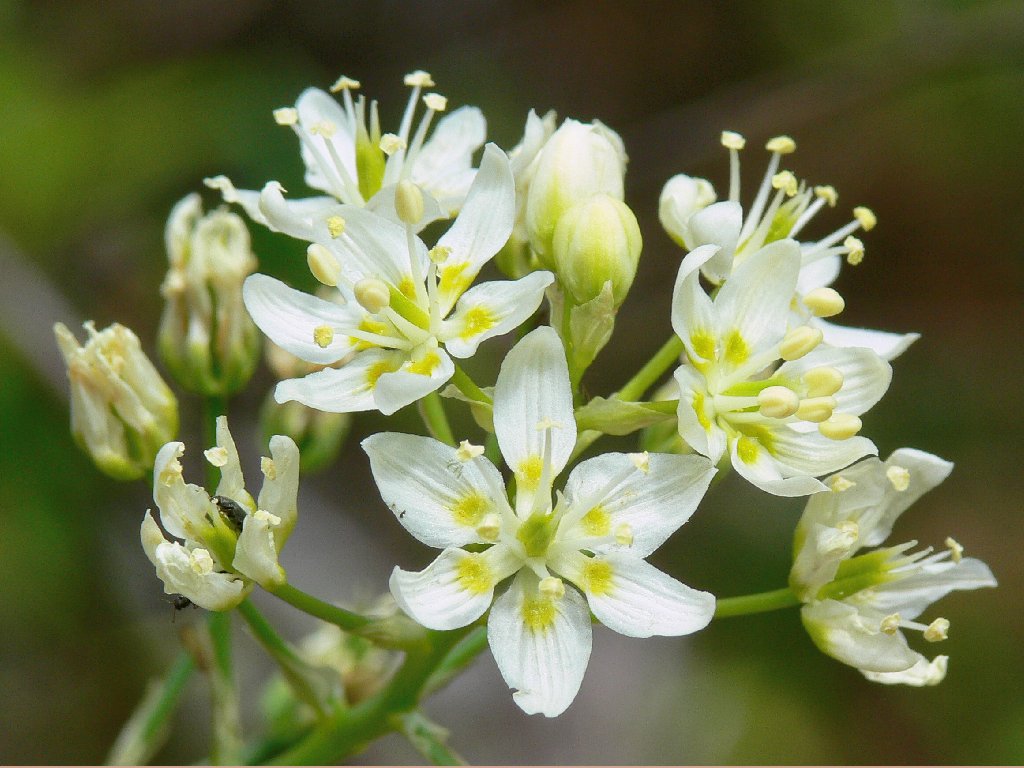 Death Camas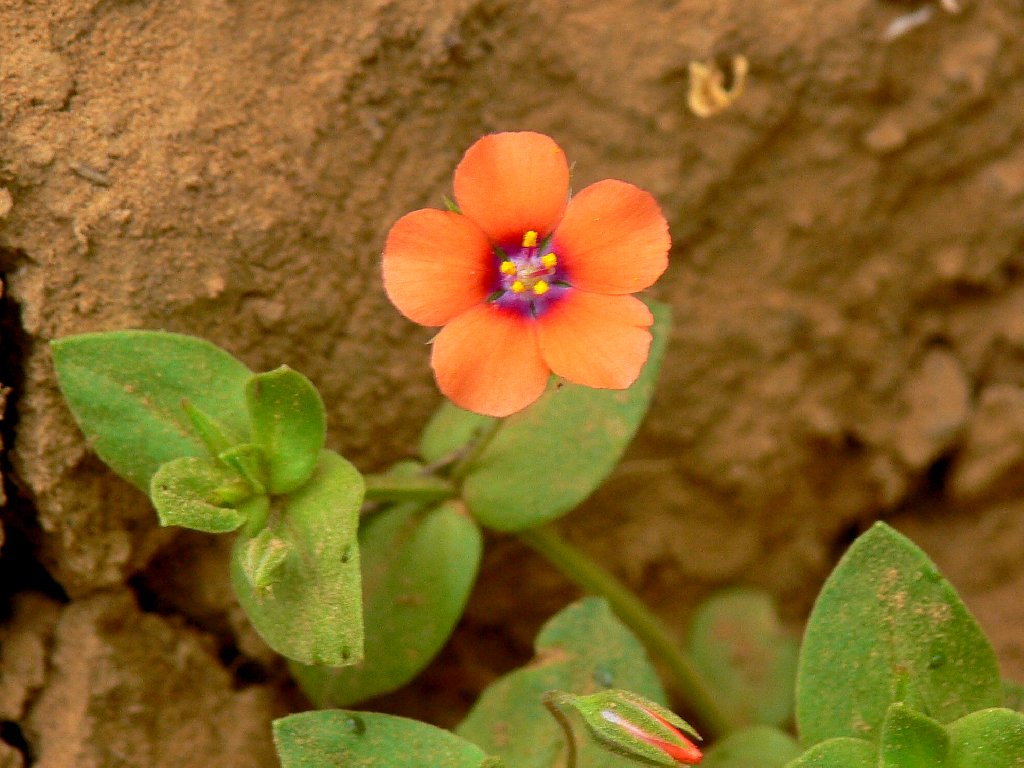 Scarlet Pimpernel
My adventure ends all too soon; but there are photo opportunities on the ride home.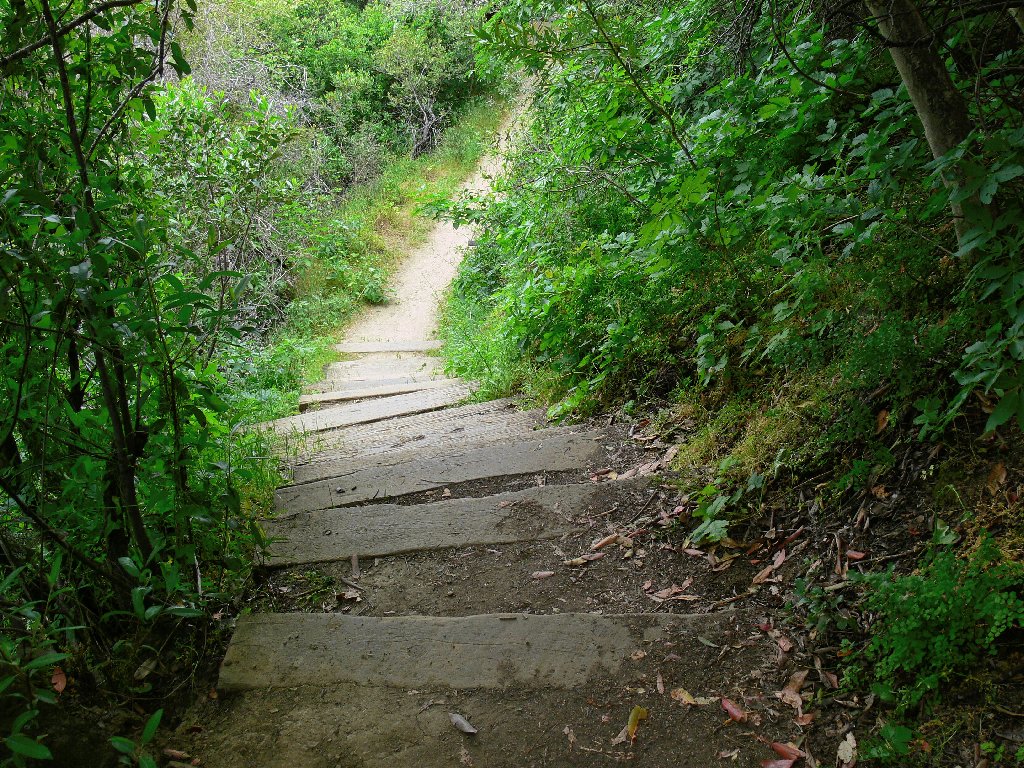 Nearing the trailhead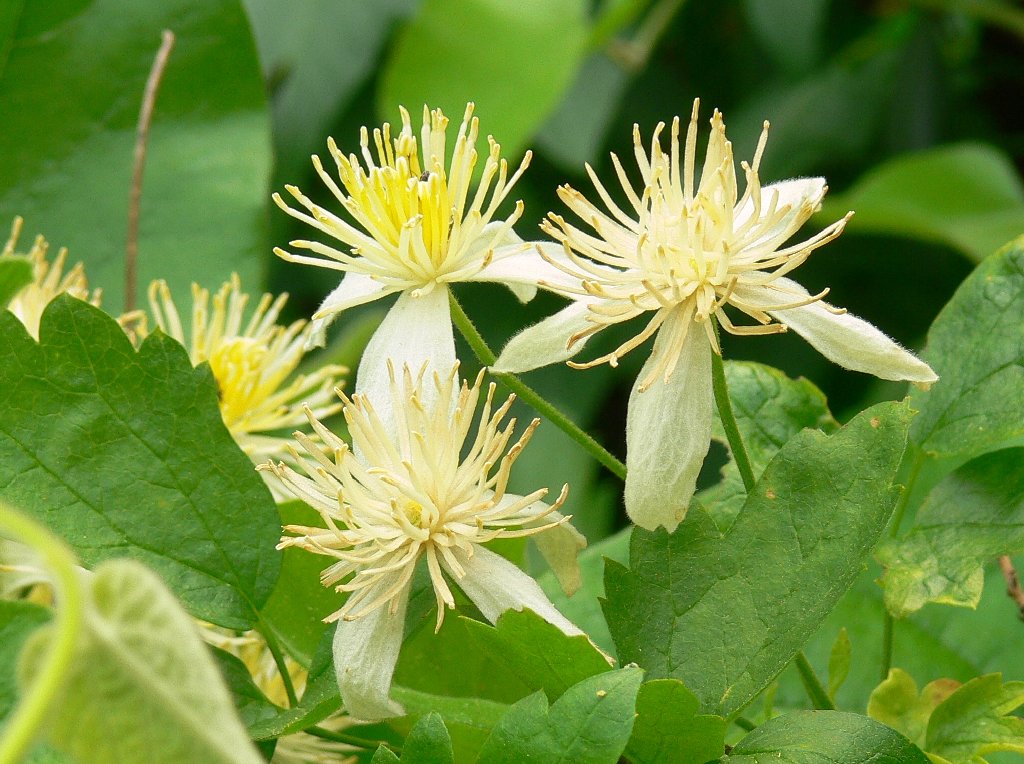 Pipestem Clematis adorn the highway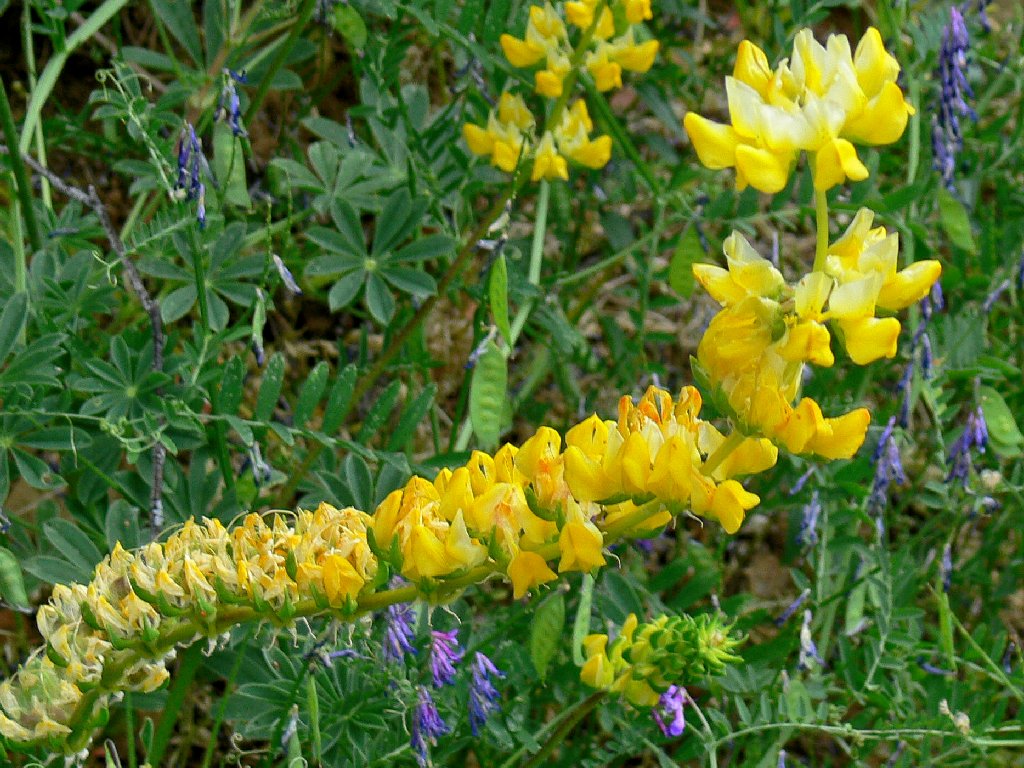 Yellow Lupine are in abundance at roadside

§: It turns out that a 5-mile loop was available, by continuing to the ridge top and hooking up with the Blue Ridge Trail just to the west. Had I continued, I also would have been treated to a view of Lake Berryessa below. Next year I'll do just that.
Trailhead: 6 miles west of Winters on SR-128
Distance: 3 miles
Elevation: 290' to 450'
Hikers: 1
Rating: 4