Tahoe Meadows
Toiyabe NF
August 10, 2007
Having just explored an off-road alternative from Carson City to Lake Tahoe en route to a great swim at a remote eastern beach, this trailhead is right on the highway back to Reno, where my day began.
Signs point to trails both right and left. I elect to proceed straight ahead, southward, toward the center of the meadows. Except for the aging corn lilies, the predominant flower here is Ranger's buttons — a favorite among the bees.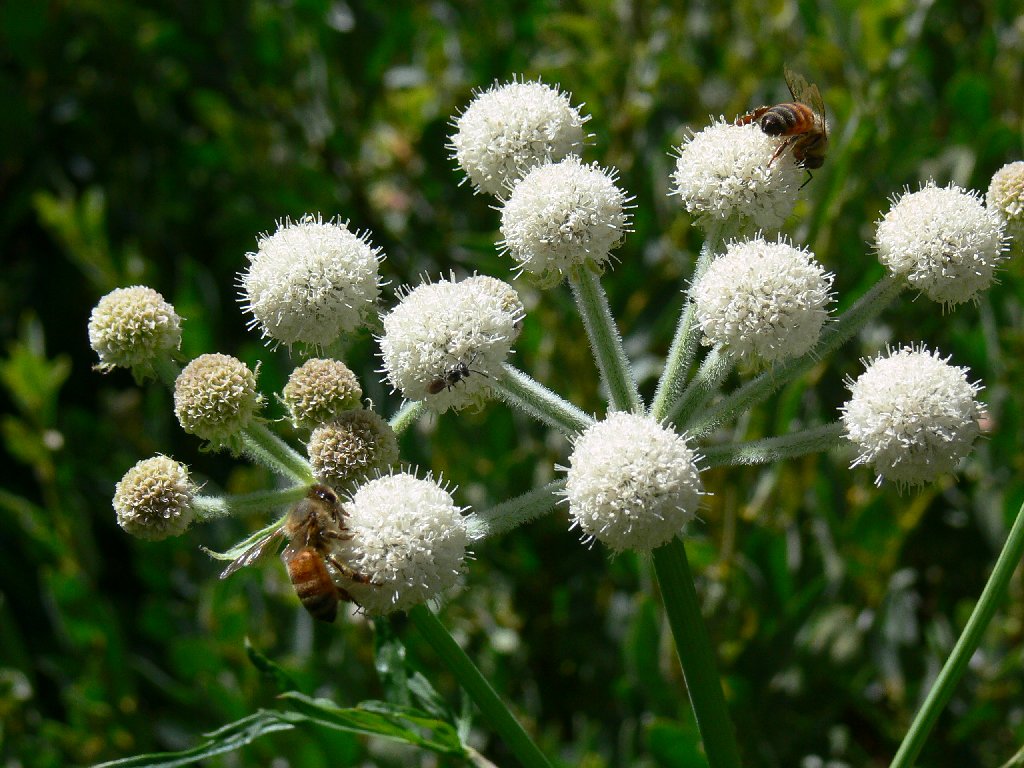 Buttons and bees
Little Ophir Creek is bubbling along; it is nice to see that there still is some snow somewhere to sustain it. Beside the creek are a few patches of fireweed and a lot of cobweb-like willows.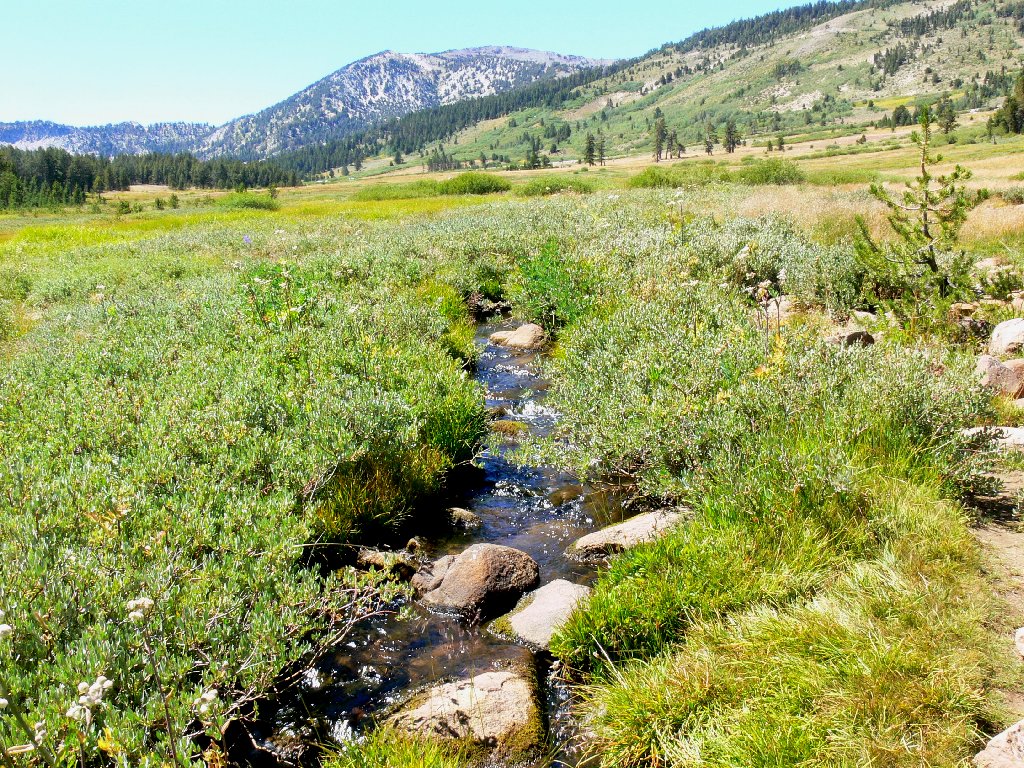 Ophir Creek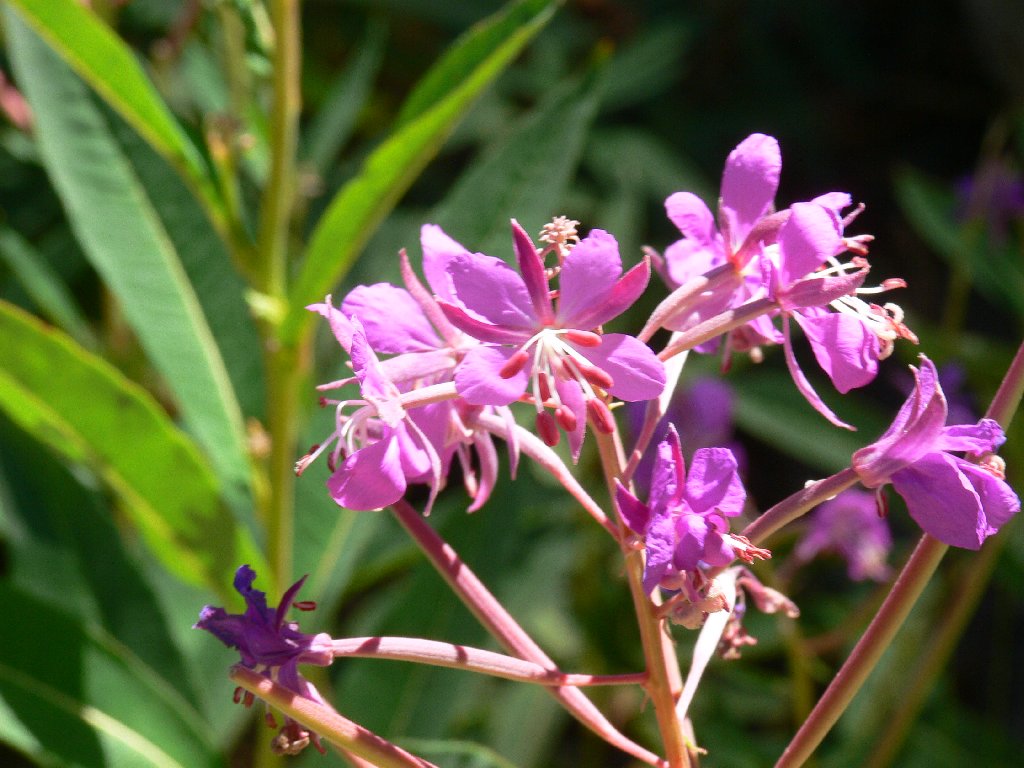 Fireweed

Alpine Willow
Although the creek is populated, I see only a few minnows; except for their shadows, they would be virtually unnoticeable. At a small waterfall I decide to head back, because my foot is hurting again. Even though this condition has resulted from nothing more than overdoing it (20 hikes in 2 months!), at my 'advanced' age I really should take the problem more seriously. Besides, another 160 miles of driving await me today; so that's my excuse.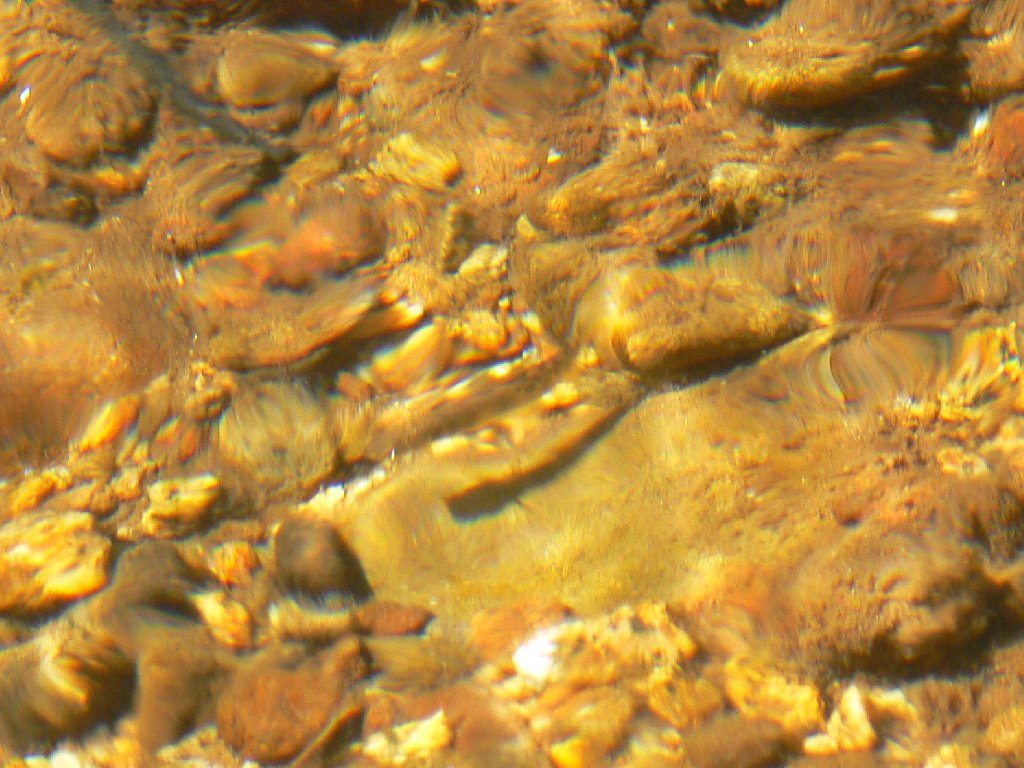 Only the shadow knows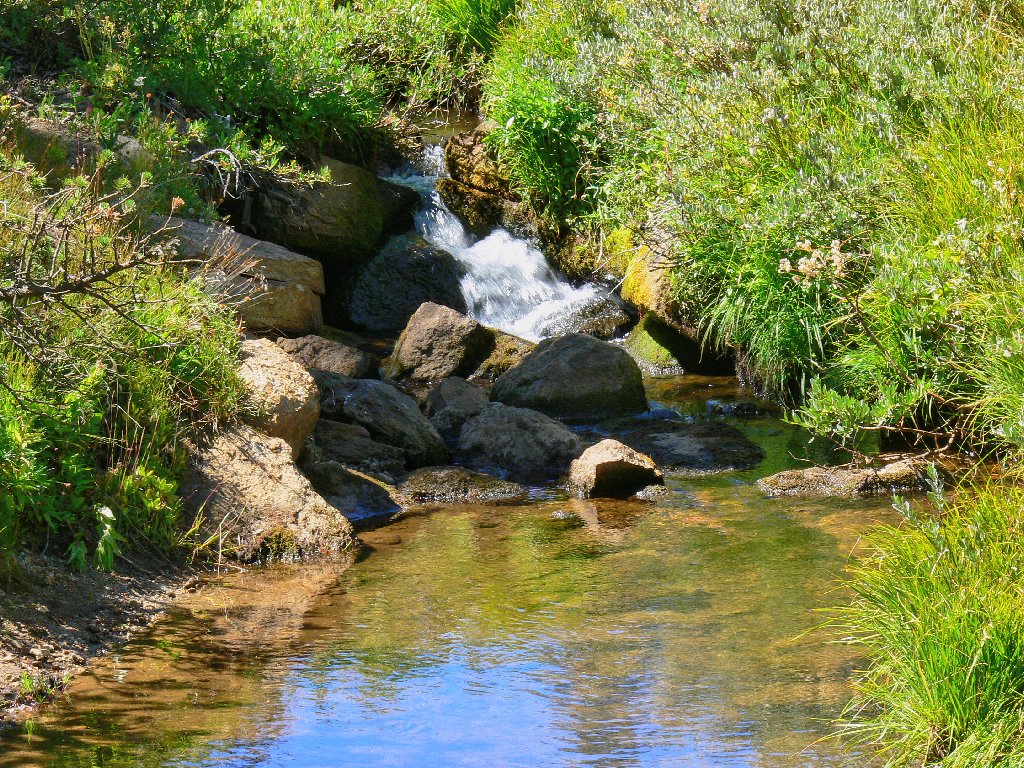 The biggest waterfall on the creek
The trail is quite pleasant in later afternoon. On the return lap I spot a few yampah and a single purple penstemon.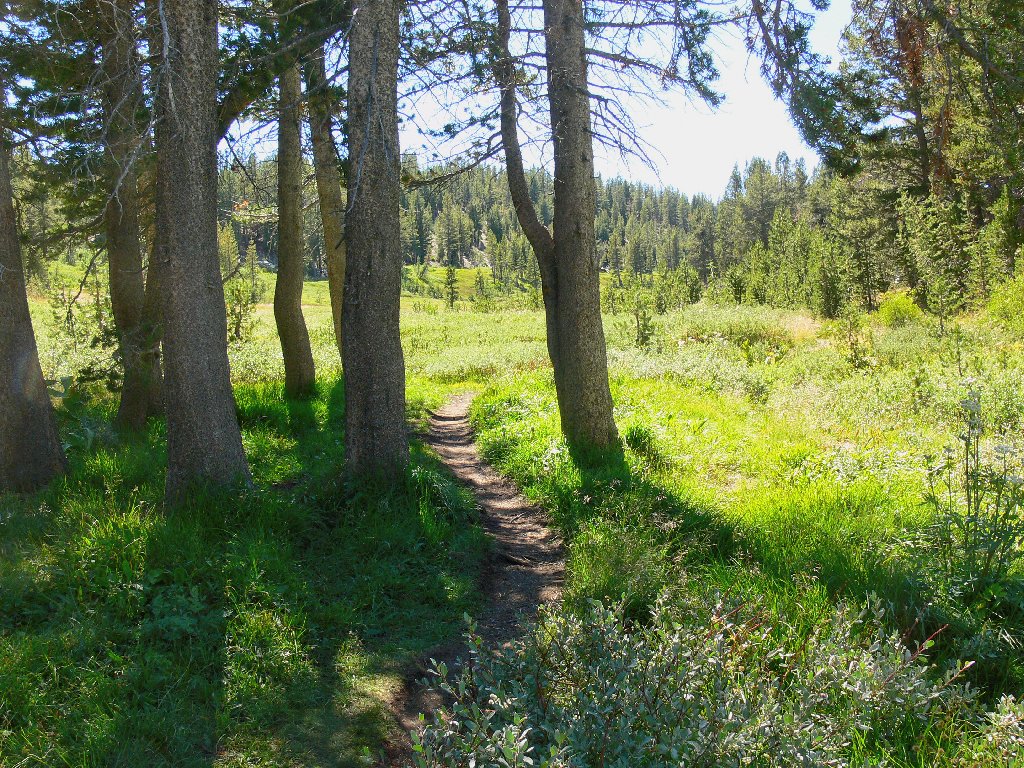 The return trail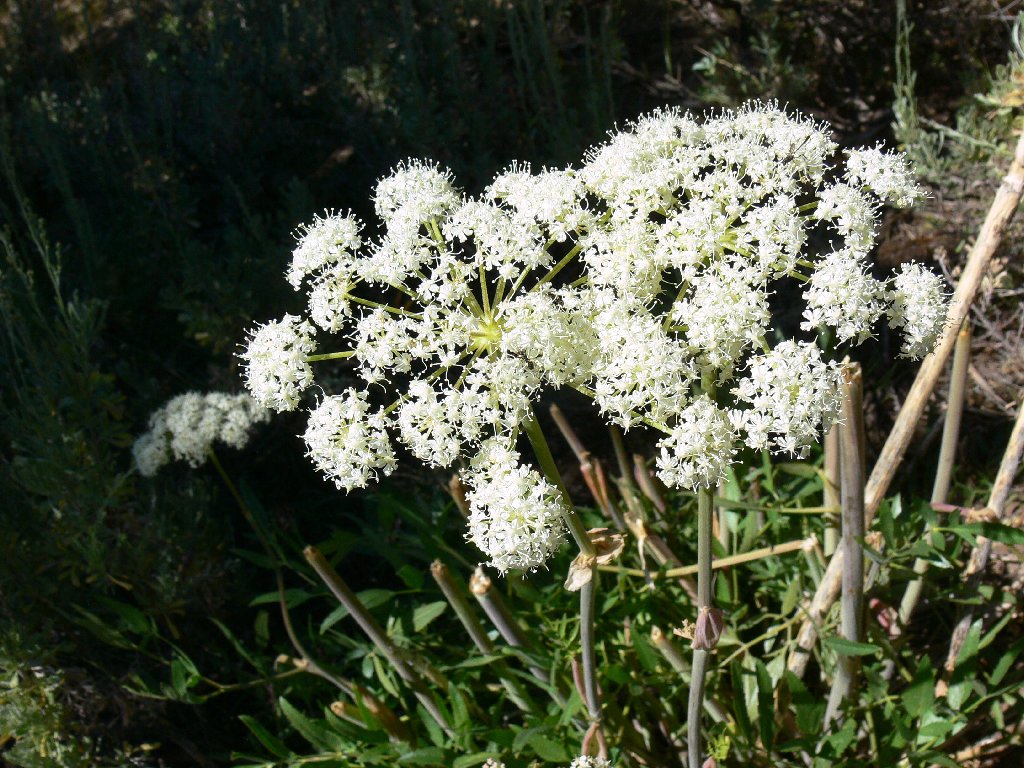 Parish's Yampah

Rydberg's Penstemon
There is a shortcut back to the trailhead, directly over a sandy and brush-free hill to the north. I take off in that direction, stopping long enough to visit the butterweeds and butterflies.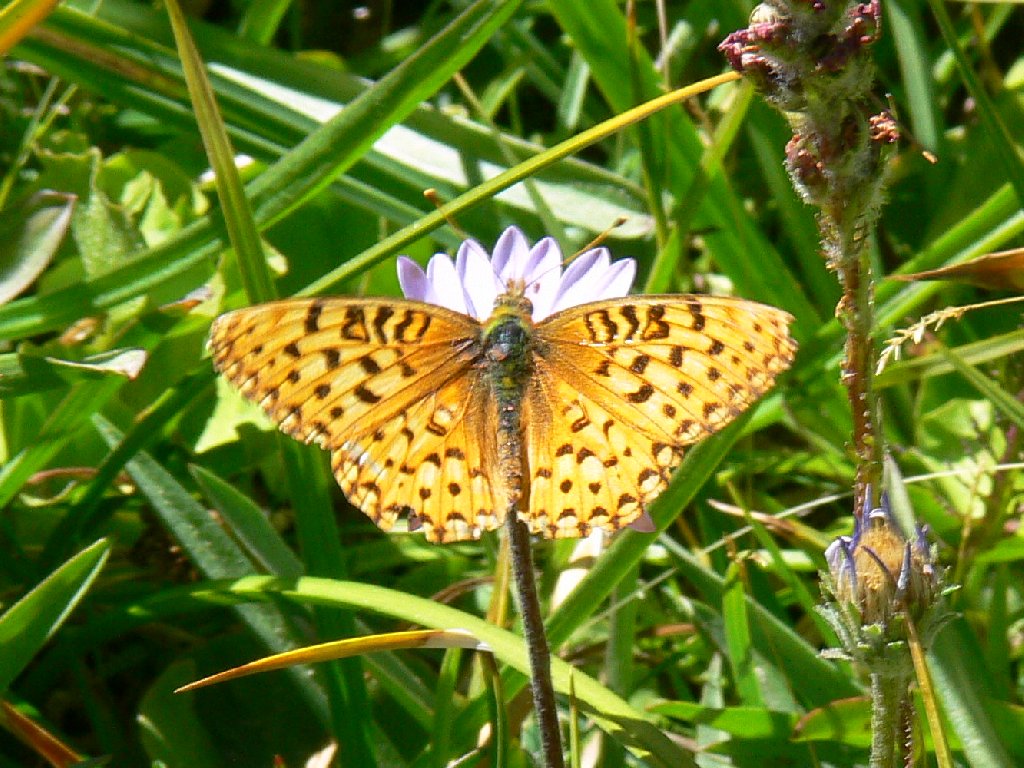 This Fritillary prefers daisies

Interesting texture in the Butterweed
Having waited too long to veer from the trail and begin the traverse, I miss the best route; instead I am treated to a sweaty bushwhack through sagebrush and aspen thickets. Finally there is a reward; as the trailhead comes into view, a few colorful skyrockets peek out from behind the brush.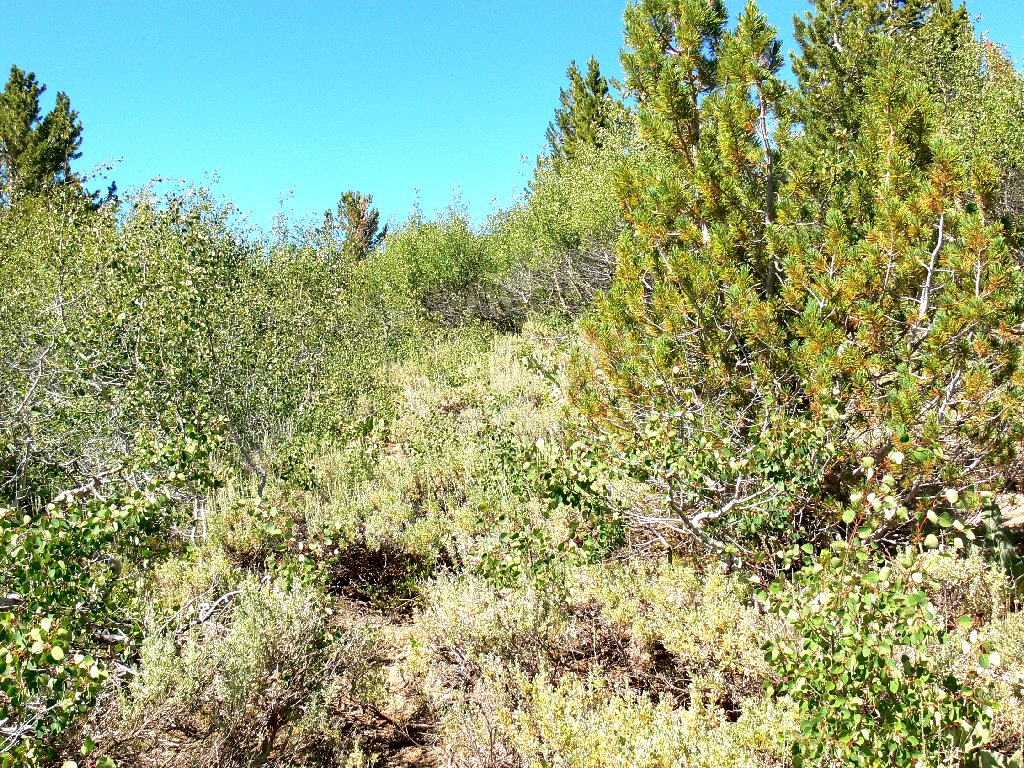 Not the best choice of routes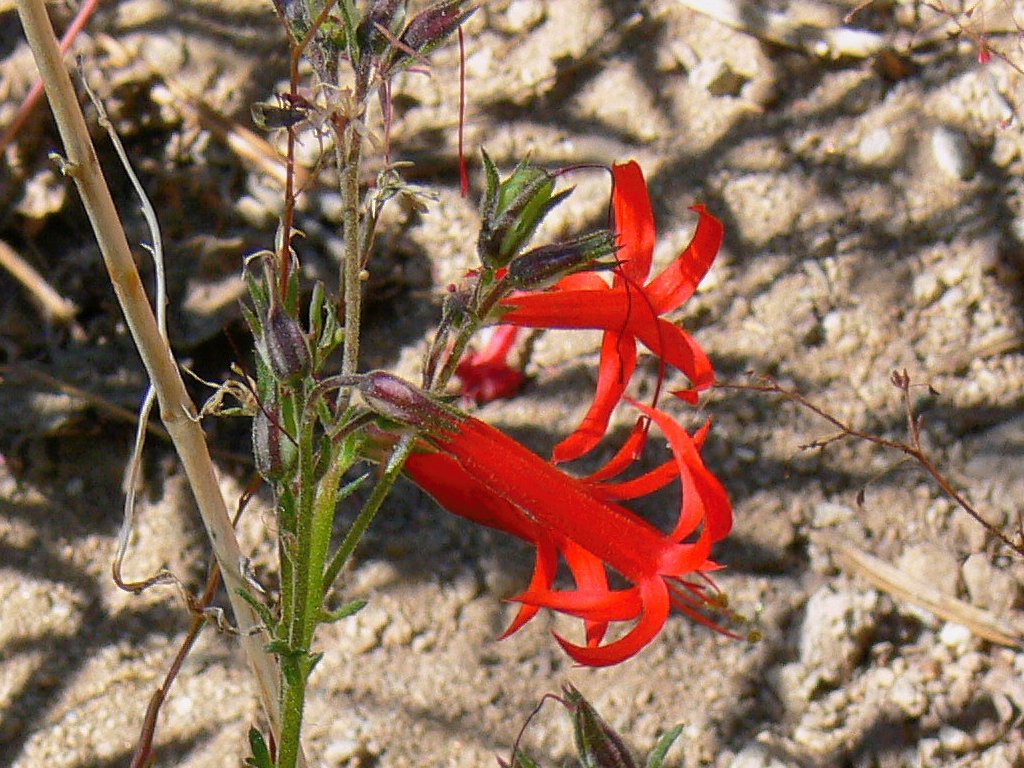 Skyrockets

§: I know from prior experience that the scenery gets better as the trail winds down the hill toward Price Lakes and Washoe Valley. Next time I'll walk it with a sounder body.
Trailhead: Just south of Mount Rose Summit on Nevada SR-431
Distance: 1 mile on the trail, 2 miles cross-country
Elevation: 8720' to 8000'
Hikers encountered: 3
Rating: 3 (Trail=5, My foot=0)