Shealor Lakes
Eldorado NF
June 21, 2007
Not wanting to push myself too hard after a recent 11-miler, I have selected a 3-mile jaunt to a new destination. Once again, the temperature is in the high seventies at the trailhead — a bit warm for comfortable hiking.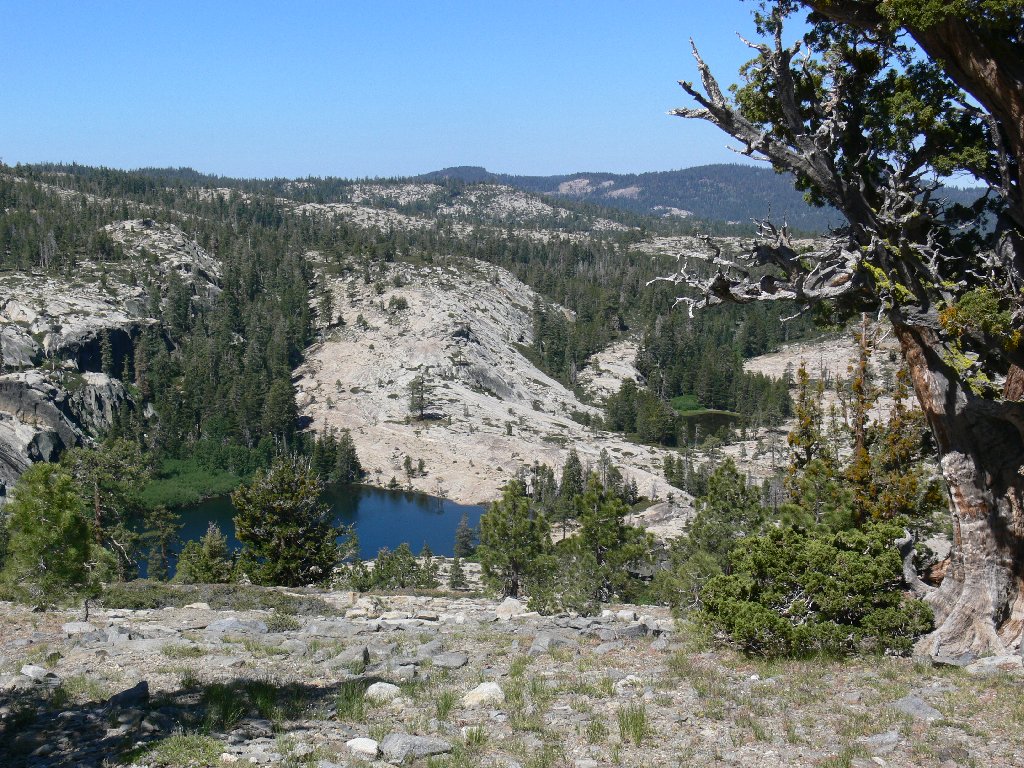 First glimpse of Shealor Lake
After surmounting the ridge, the downhill section reveals some nice flowers despite the hot sun.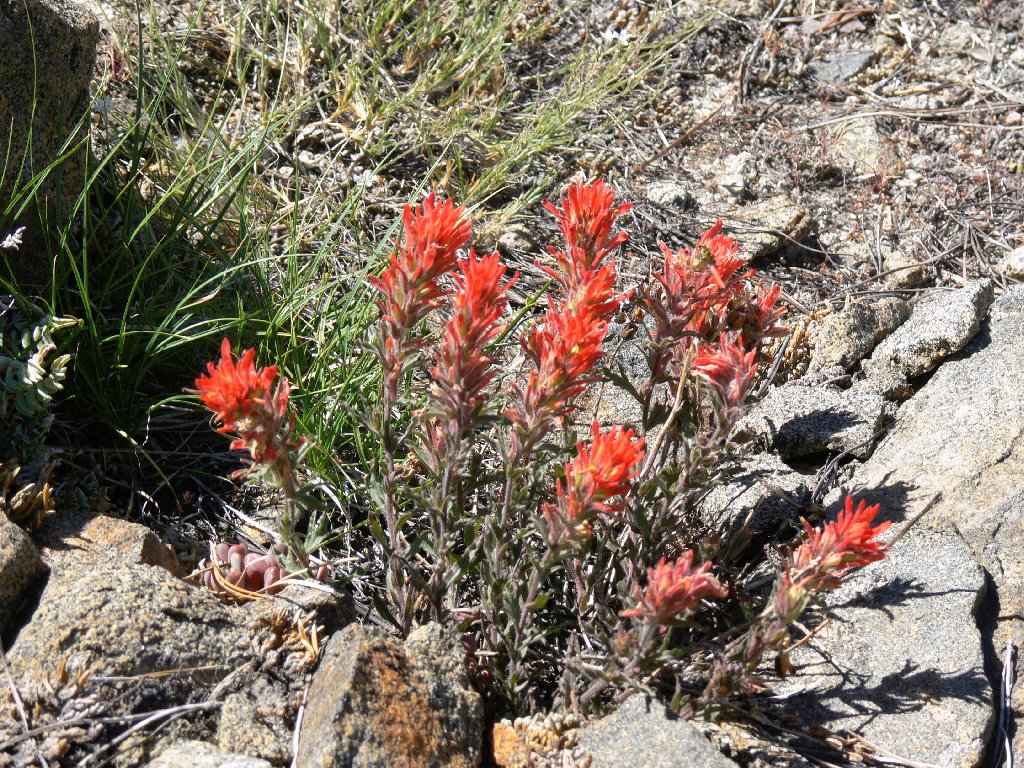 The Paintbrush are brightly colored today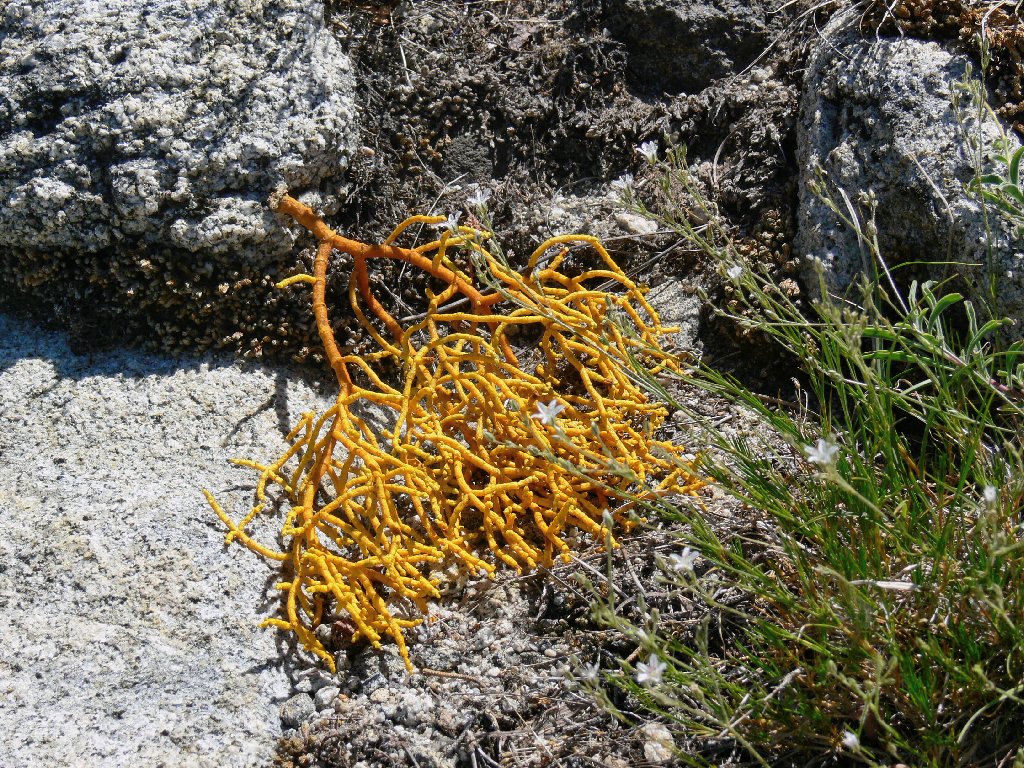 Incense Cedar Mistletoe, fallen from a tree
There is something new on every hike. Doubtless this meticulously constructed cairn was created on a cooler day.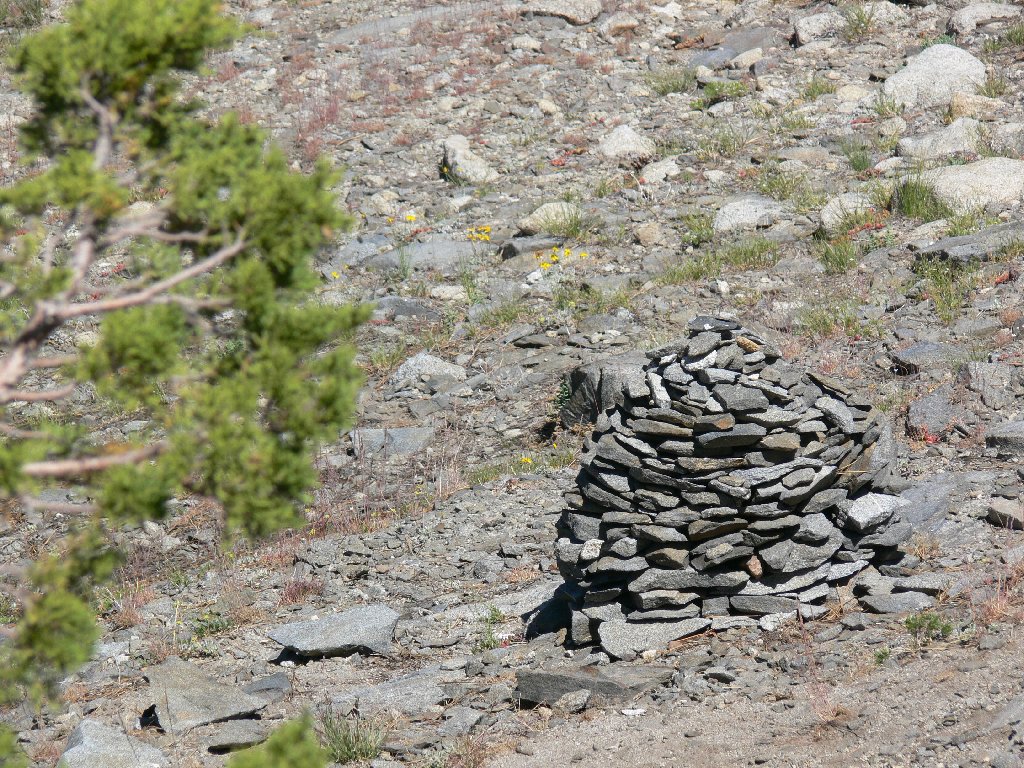 An elaborate trail marker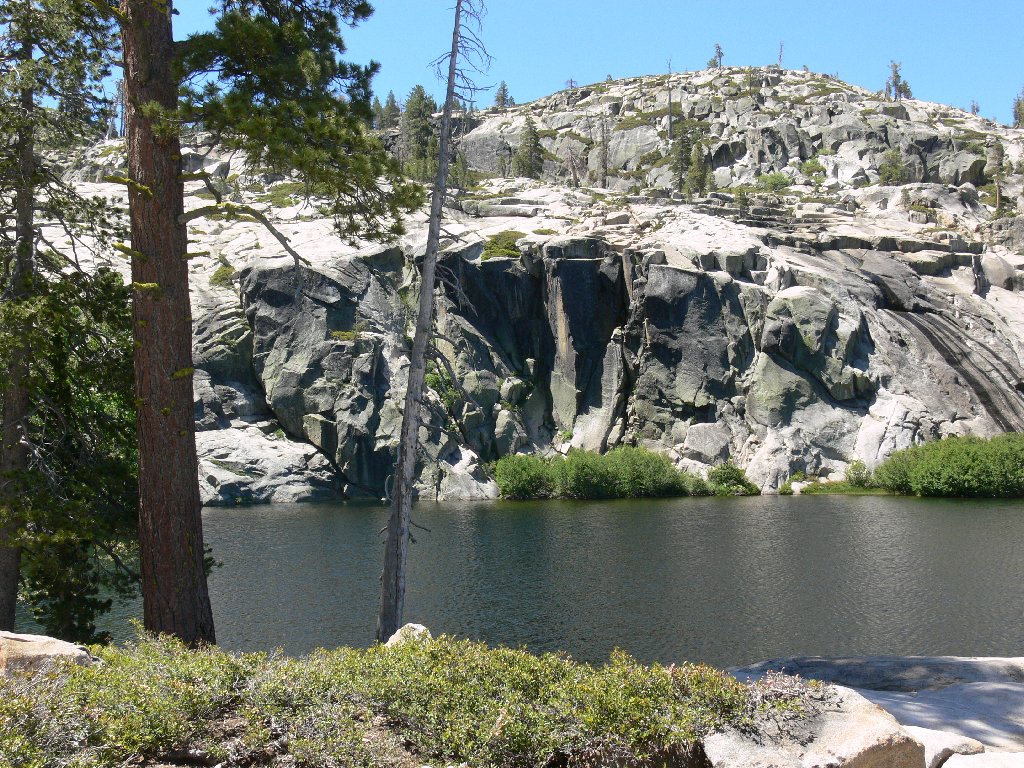 Shealor Lake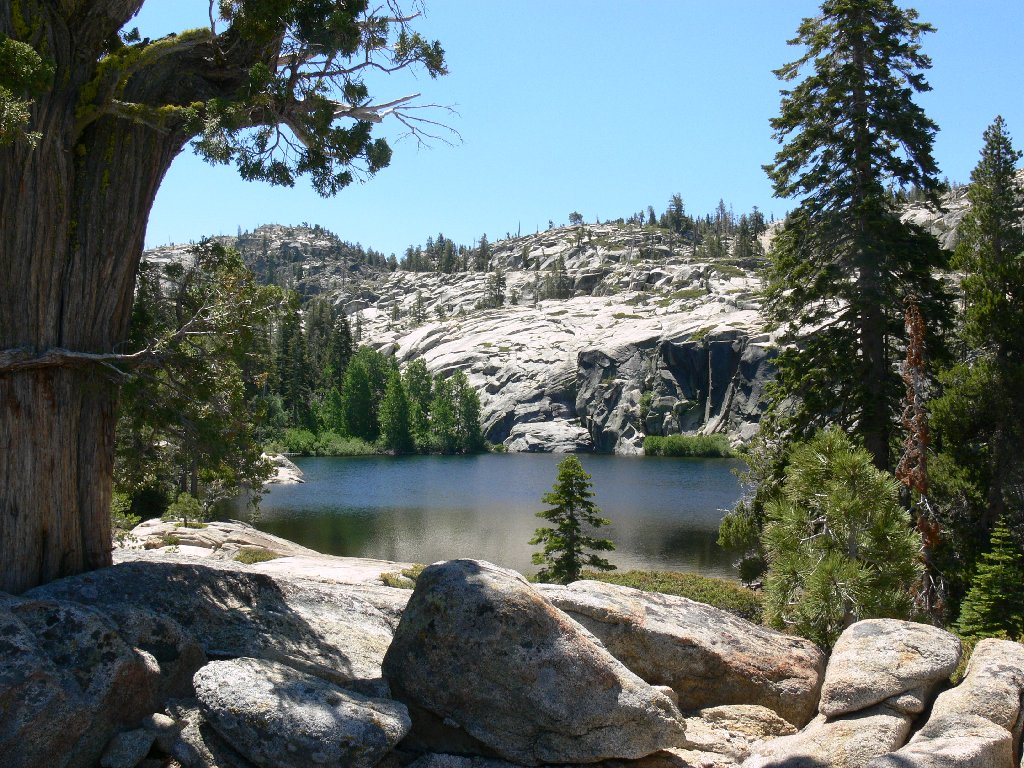 Good swimming today
A short cross-country scramble reveals the second lake, which is but a pond.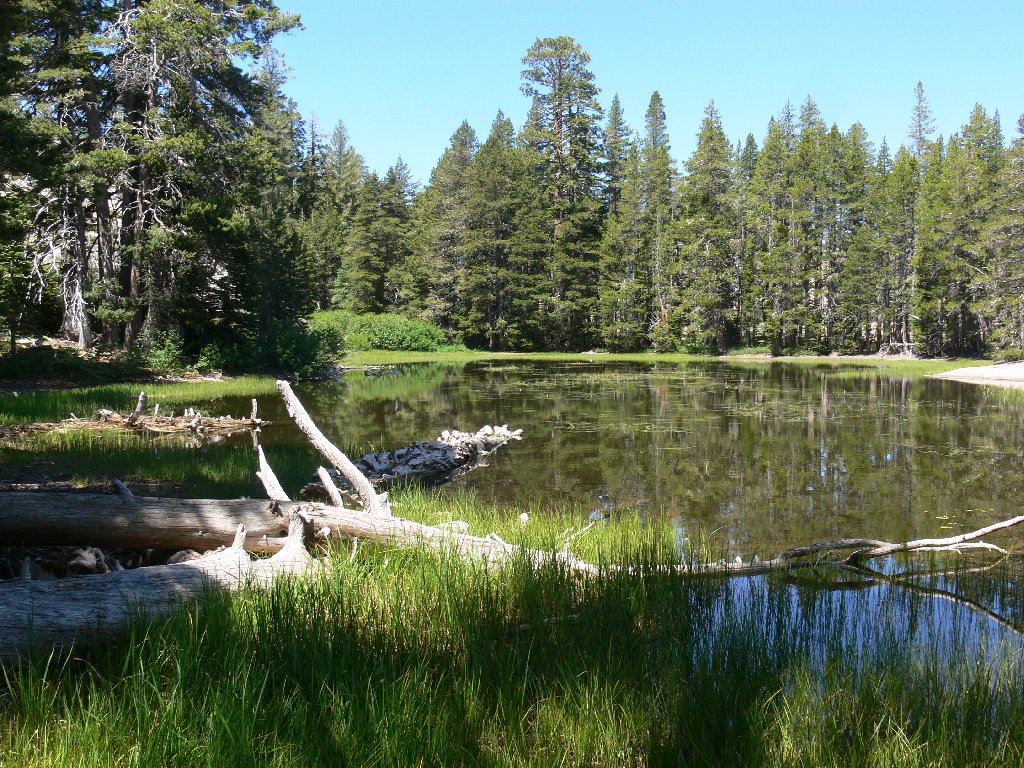 The second lake/pond
A third lake is out of sight in the distance, well downhill, and there is no trail. I believe I'll forgo that one and head back.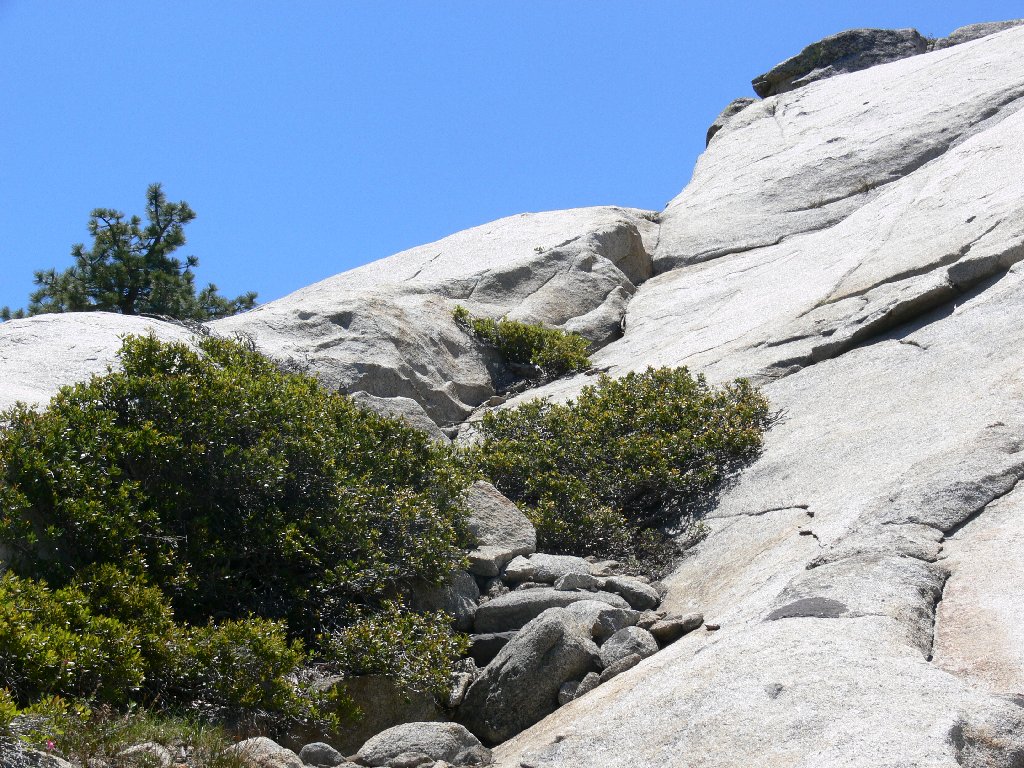 My cleverly selected return route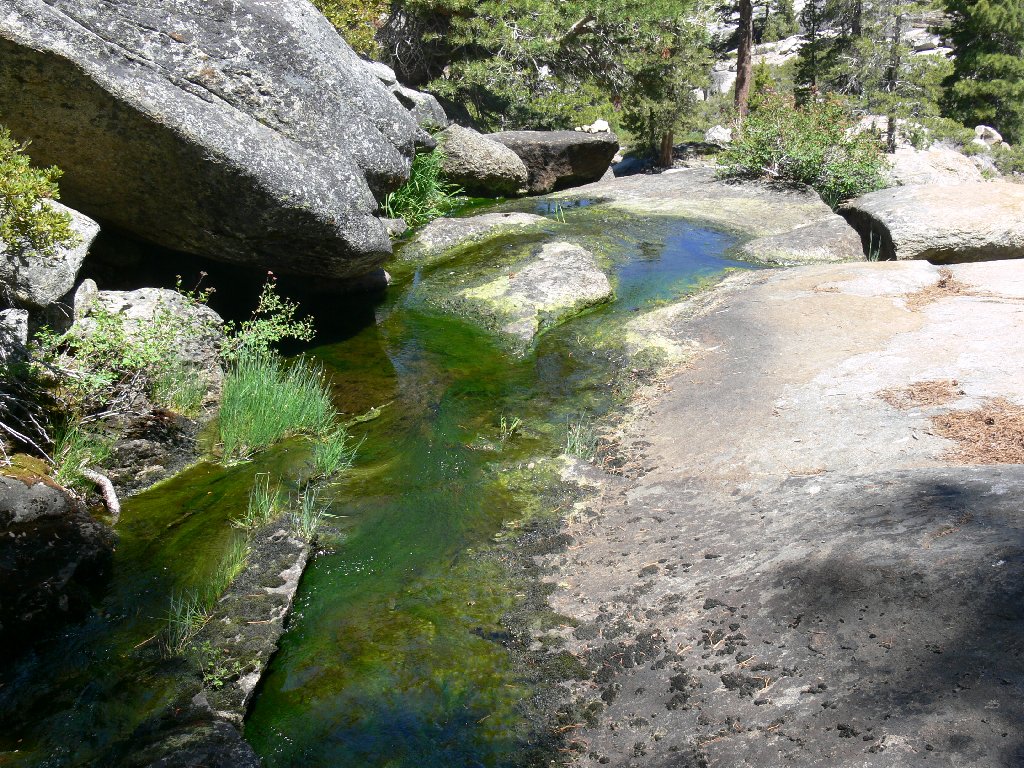 The only running water in the area
There is a small rock outcropping near the top of the ridge that merits exploration. Hopping around on the granite slabs is much more fun than staying on the unremarkable trail, and it might even be easier. The uniquely shaped tree is my trail locator — not that it is really needed.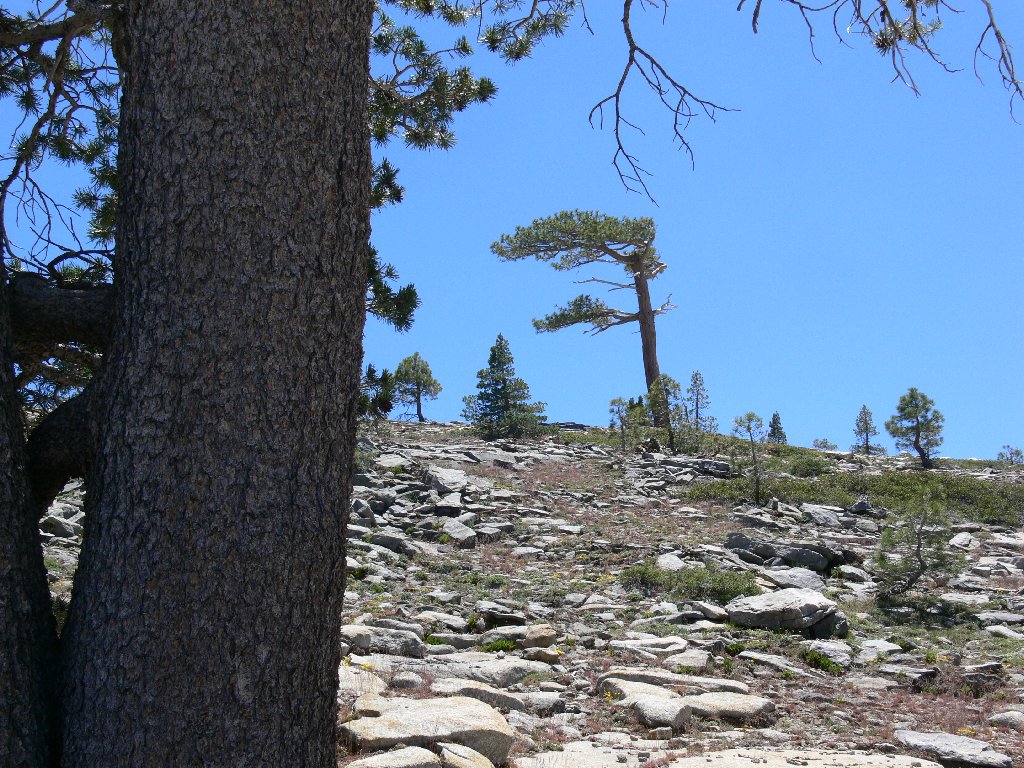 A handy landmark tree
On the way up the hill, a nice view of the distant Crystal Range presents itself.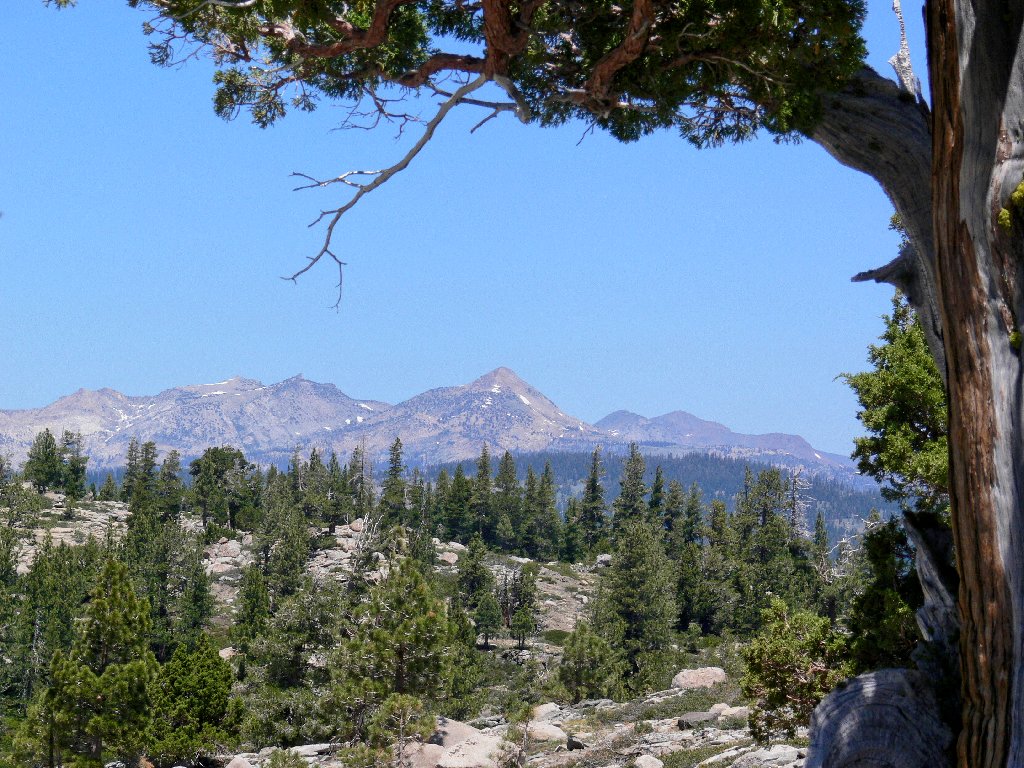 Desolation Wilderness to the north
What a fine view from the hilltop! Together with a brother and a cousin, in 1962 I scaled the left side of Thunder Mountain jutting up behind Silver Lake, while we were camping there. The lodge is a good place to rent some one-person kayaks for the day.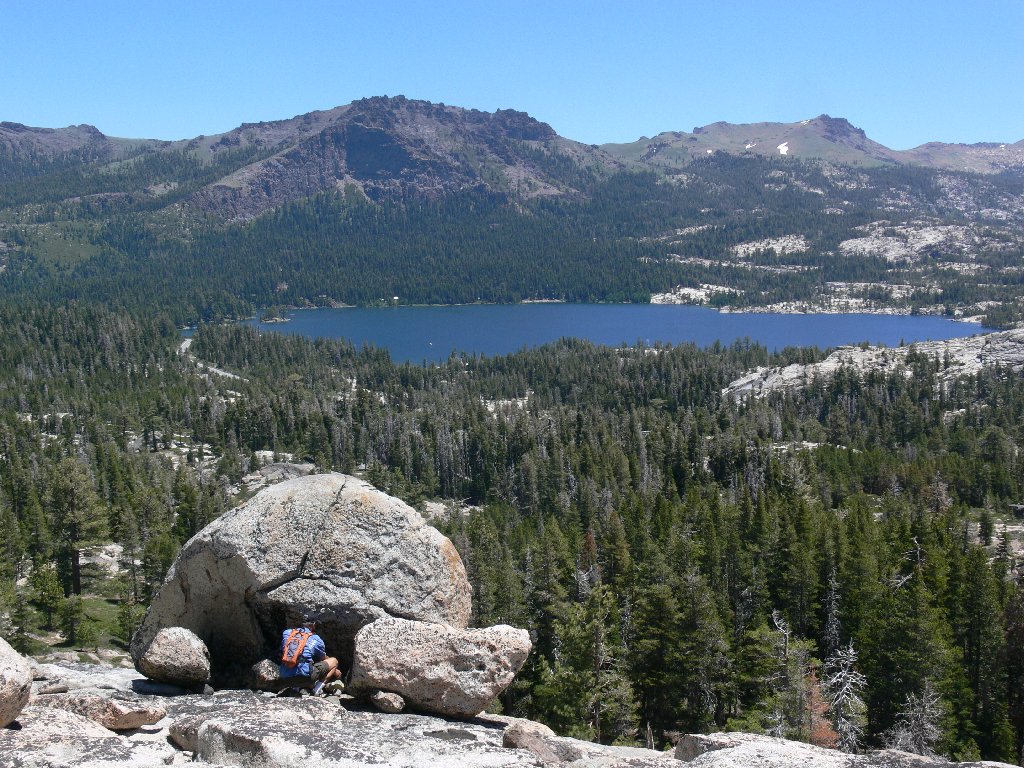 Silver Lake, Thunder Mountain, and an inquisitive hiker
Another explorer goes directly over to that big rock and inexplicably starts poking around underneath it. It's a good thing that no rattlesnake is hanging out there at this time.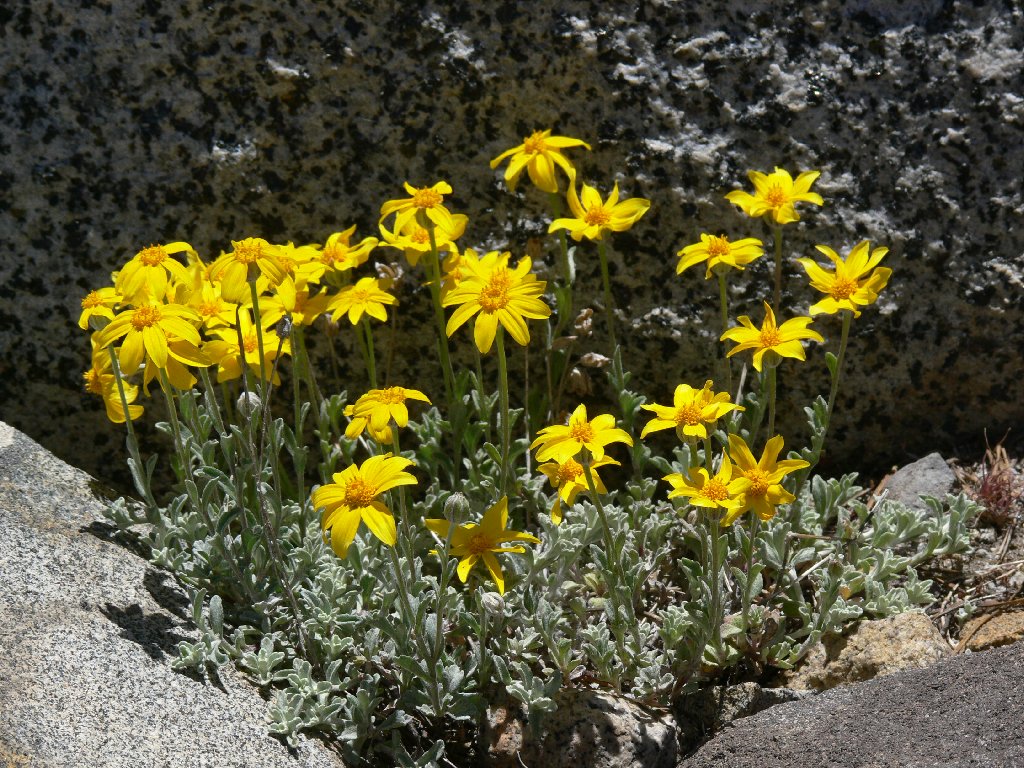 Woolly Sunflowers

§: Touted in some guides as easy, the trail itself really isn't. After a deceptively mellow start, it becomes steep and rocky — first up, then down. There are a couple of fairly rough spots as well. The route's relative shortness does make the overall experience easy enough if you take your time. The lake already is warm enough for nice swimming.
Trailhead: across SR-88 from Silver Lake
Distance: a short 4 miles to one lake and one pond
Elevation: 7440' to 7550' to 7190'
Hikers encountered: humans, 7; dogs, 3
Rating: 4