Long Lake, Palisades Creek Trail
Soda Springs
June 16, 2007
A drive home from Reno to Sacramento presents a perfect opportunity for this short hike. 3½ miles off the pavement is this main entrance to Royal Gorge, the most extensive cross-country ski resort in the United States — featuring over 200 miles of groomed trails. From here, the trailhead is a quarter-mile down the road. There is one big bump on the hill, however, for which a high-clearance vehicle is desirable. It is easy enough to park here at the warming hut and walk the remaining distance to the trailhead; Barbara and I opt for that, if only for the additional exercise.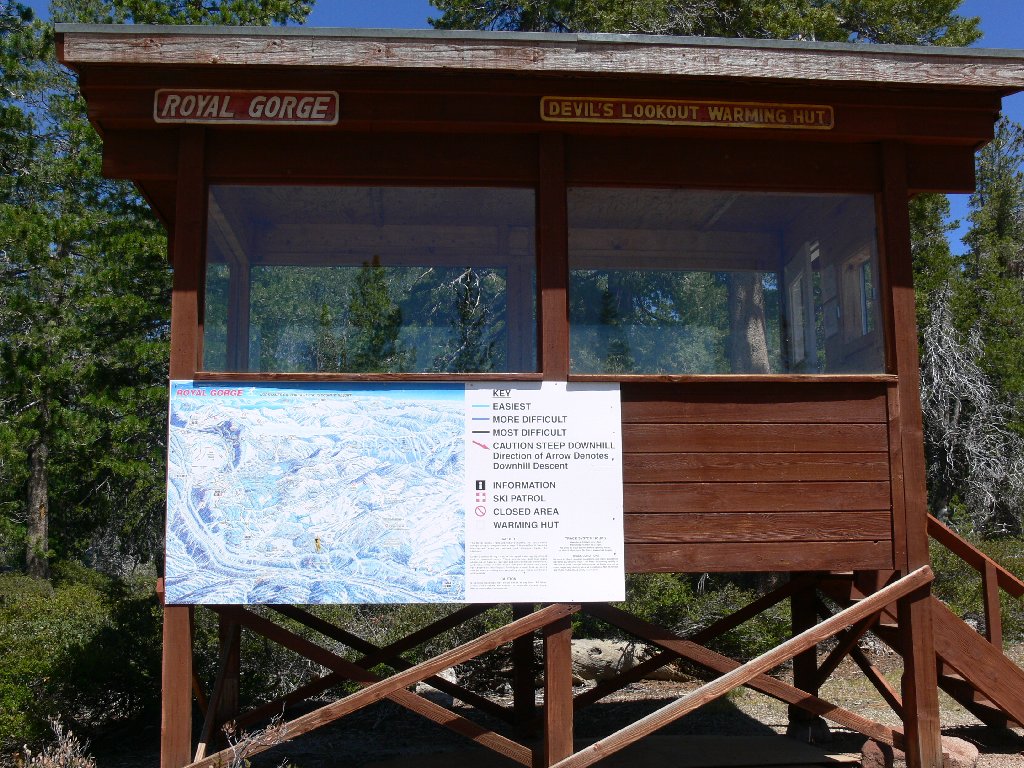 Cross-country skiers' warming hut at Royal Gorge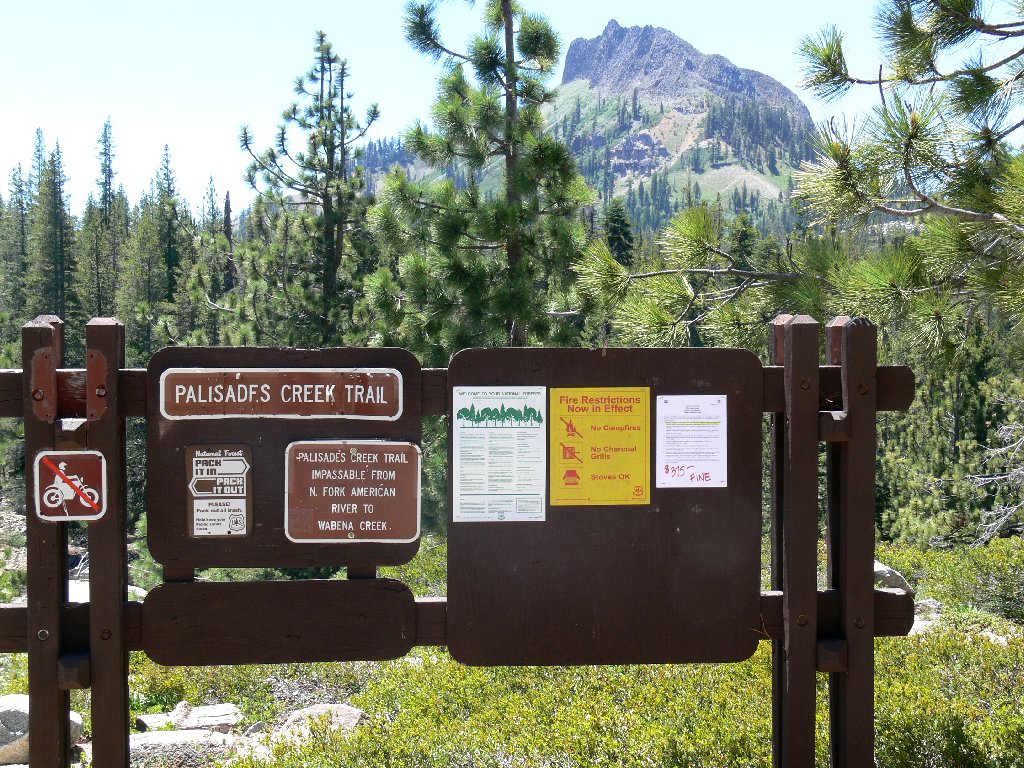 The trailhead
Our trail begins as a steep 50-foot downhill to the dam separating the unique upper and lower sections of the Cascade Lakes. The most significant landmark is Castle Peak to the northeast, on the other side of both I-80 and Old US-40 — the current frontage road.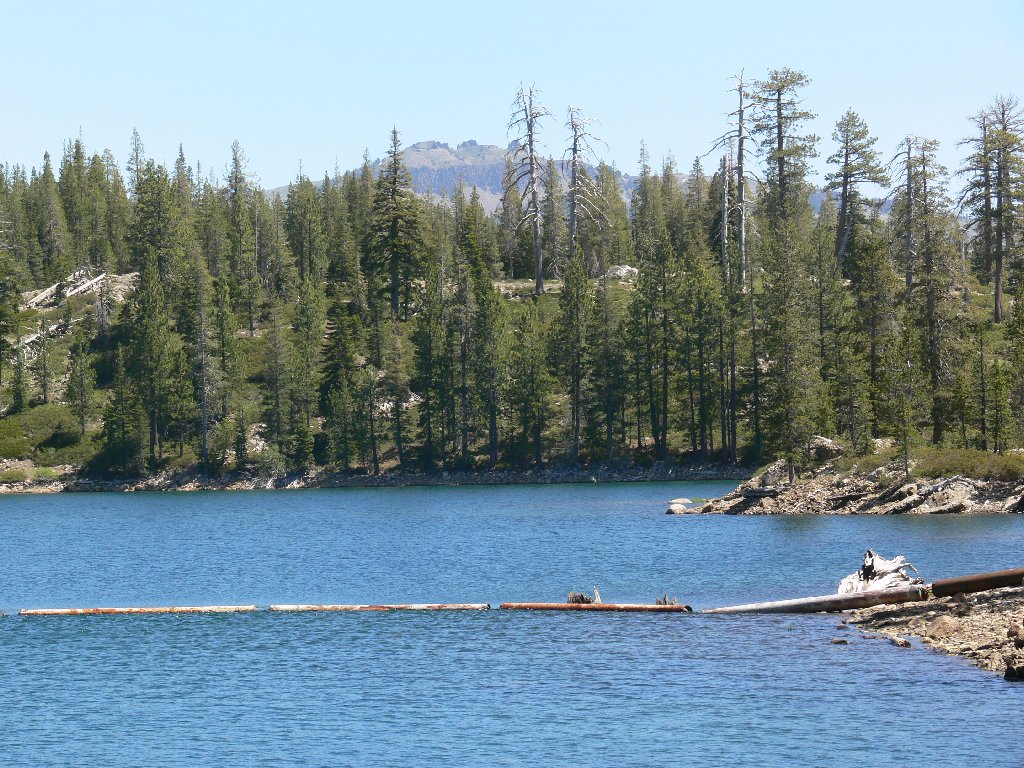 The upper half of Cascade Lake, and Castle Peak
After a short stroll, we veer left at a junction as the main trail continues to the right. Another ten minutes brings us to our destination, Long Lake. It is as nice as I had anticipated.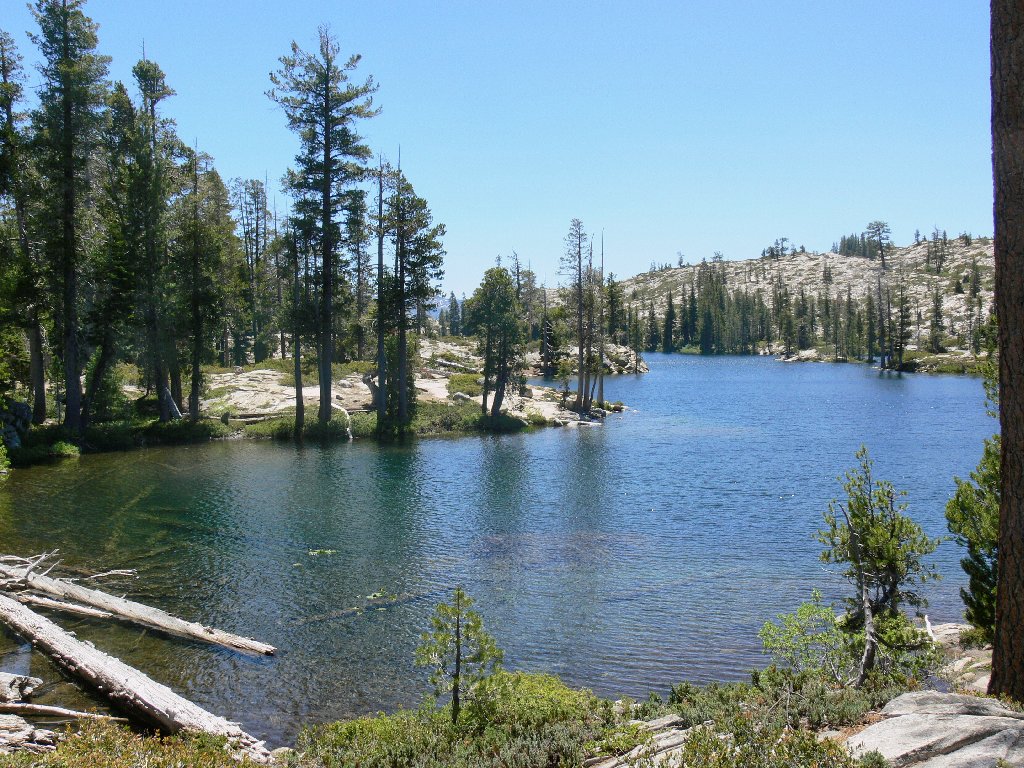 Long Lake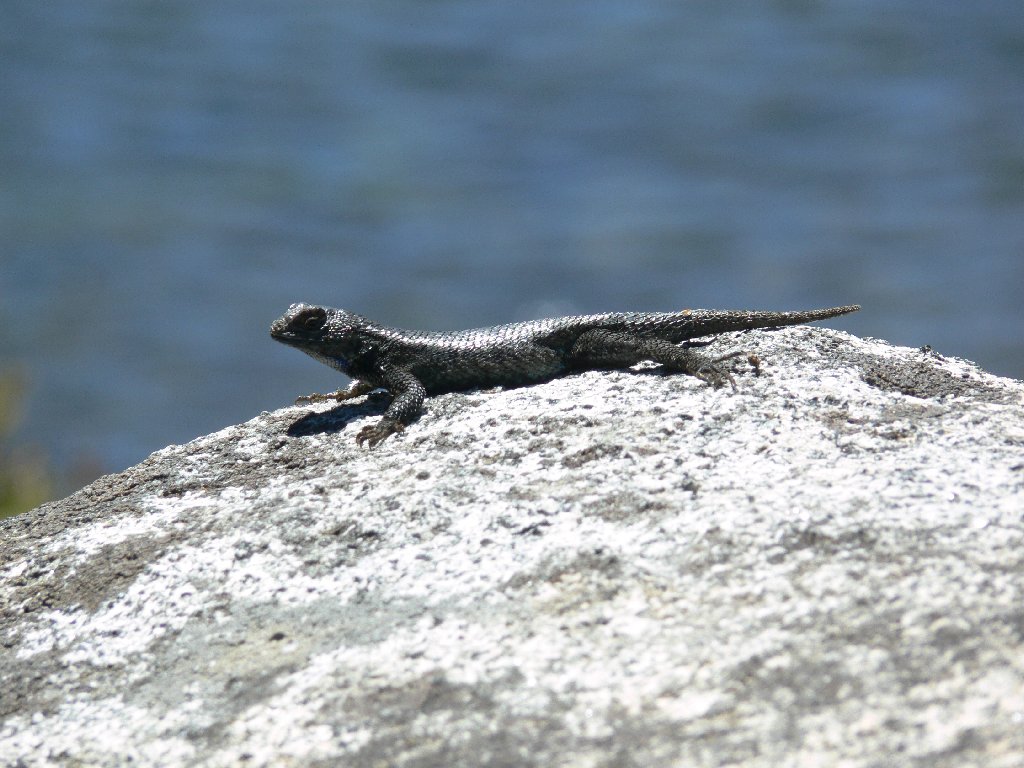 The resident sunbather
The unusual formation Devil's Peak, which is not seen from the highway, provides a picturesque setting and a really nice picture. I resolve to climb it in the near future.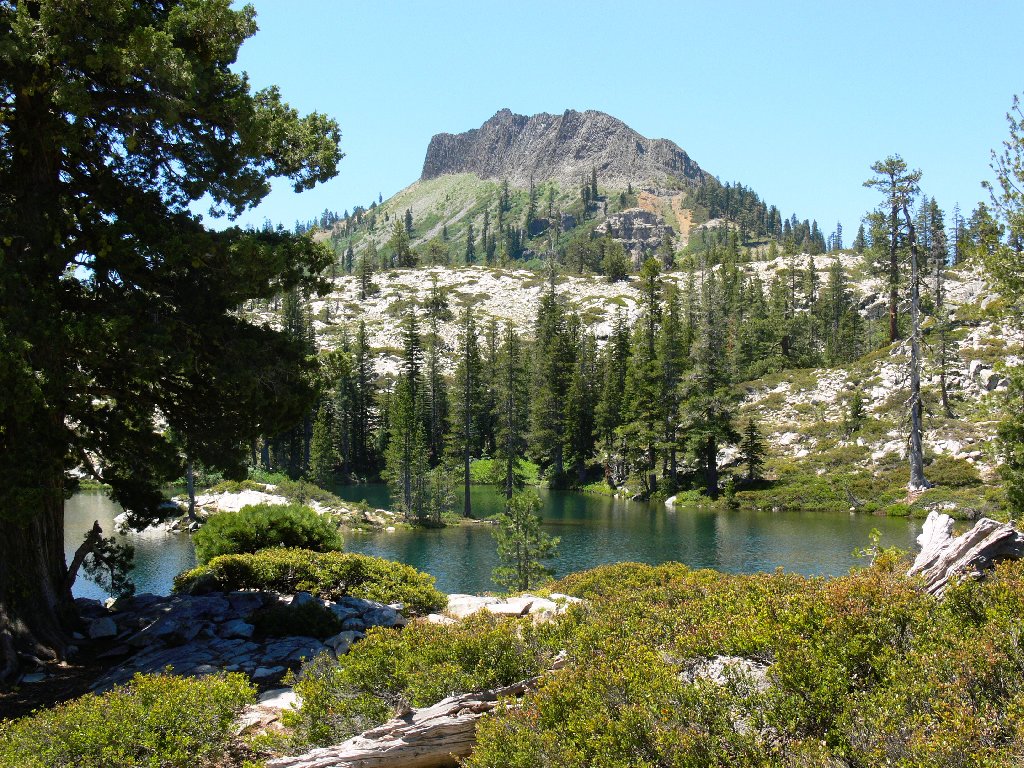 Devil's Peak, 7513'
The lake is quite long, as its name suggests — approximately 2,000 feet, judging from my topographic map. Looping around it and connecting with the Palisades Creek Trail on the far shore is an option; but today we are content to retrace our steps and continue our journey home.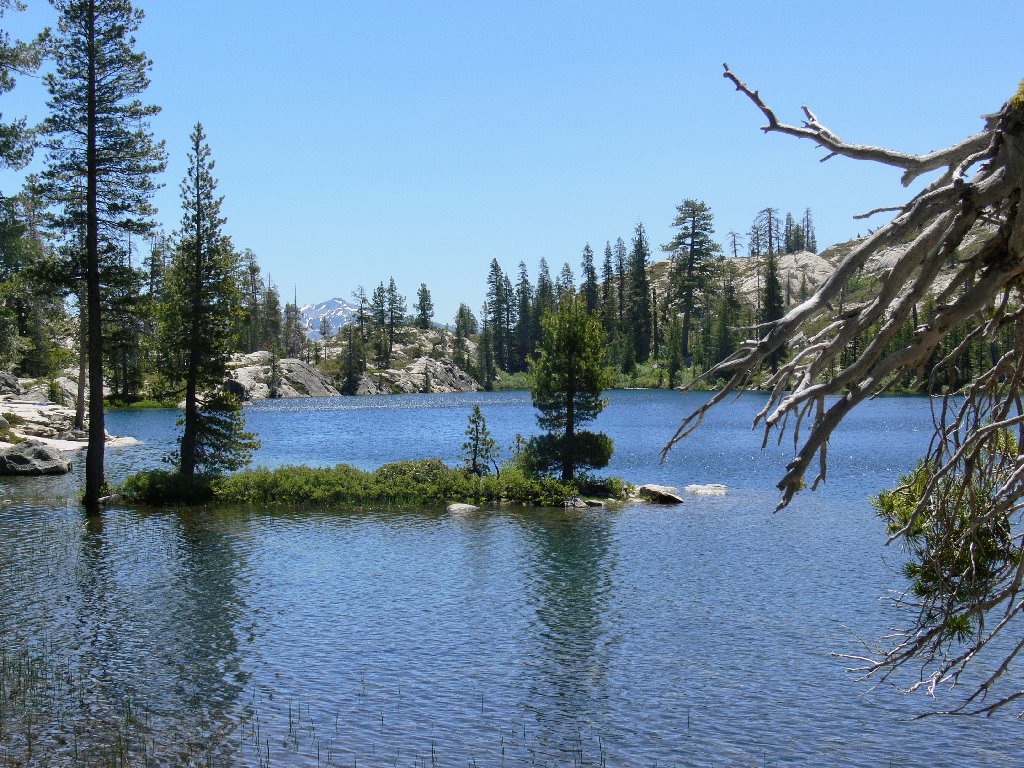 Long Lake, and Granite Chief
A look southward reveals a glimpse at the highest point in the Granite Chief Wilderness to the west of Squaw Valley. On the return trail, several twenty-somethings are carrying a styrofoam cooler full of ice cubes and big beer bottles, but no lid. The ice might not survive the remainder of their journey. I hate warm beer. For that matter, I don't even like cold beer.
Trailhead: 4 miles of bumpy road off Pahatsi Road, 2 miles south of Soda Springs
Distance: 1½ miles
Elevation: 6680' to 6630'
Hikers encountered: 20
Rating: 3