Buttermilk Bend Trail
South Yuba River at Bridgeport
March 18, 2007
This trail frequently serves as a first outing of the year for partner Barbara and myself. As soon as the February rain lets up, off we go to the foothills. Bridgeport itself is a California state park featuring the longest single-span covered bridge in the United States, plus an historical museum. The trailhead is right across the street.
After ascending the convenient stairway, we spot the omnipresent beachcombers on the south bank.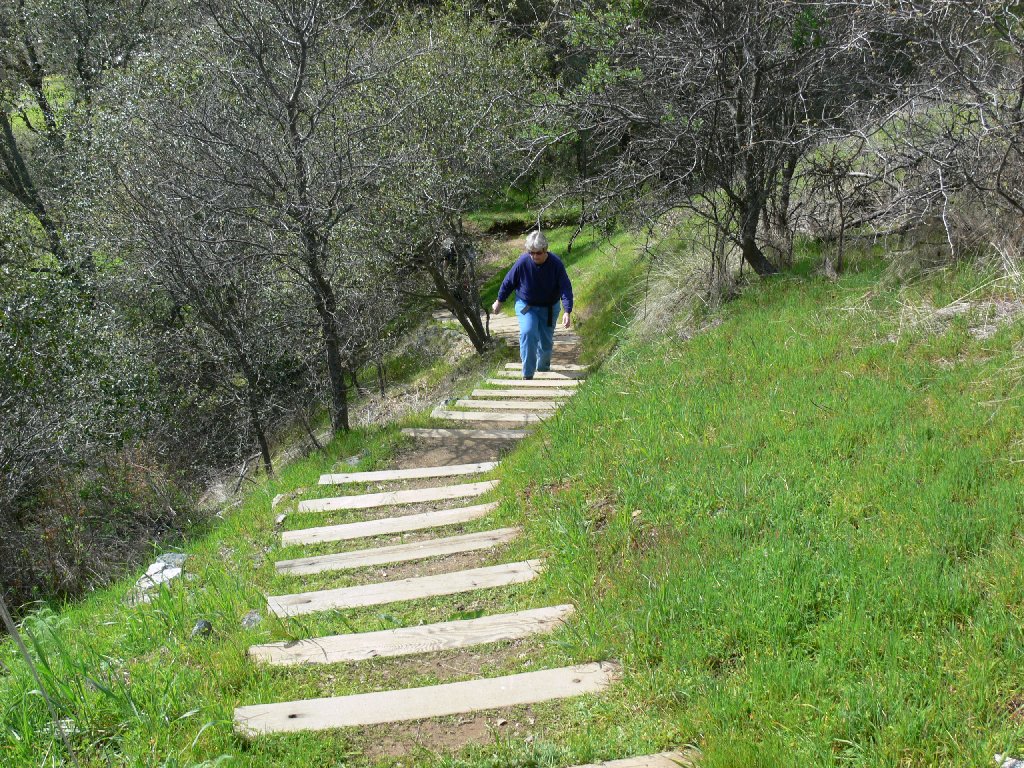 Friendly steps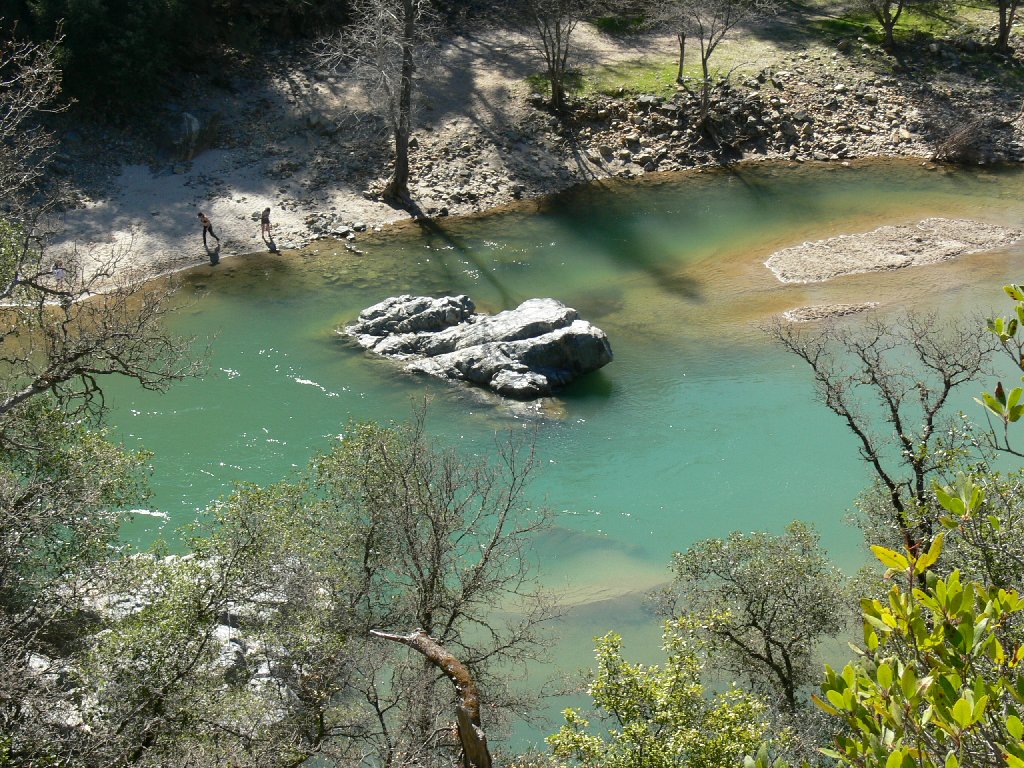 The South Yuba River
This year, someone has left a calling card on the river bottom, doubtless created on or before February 14.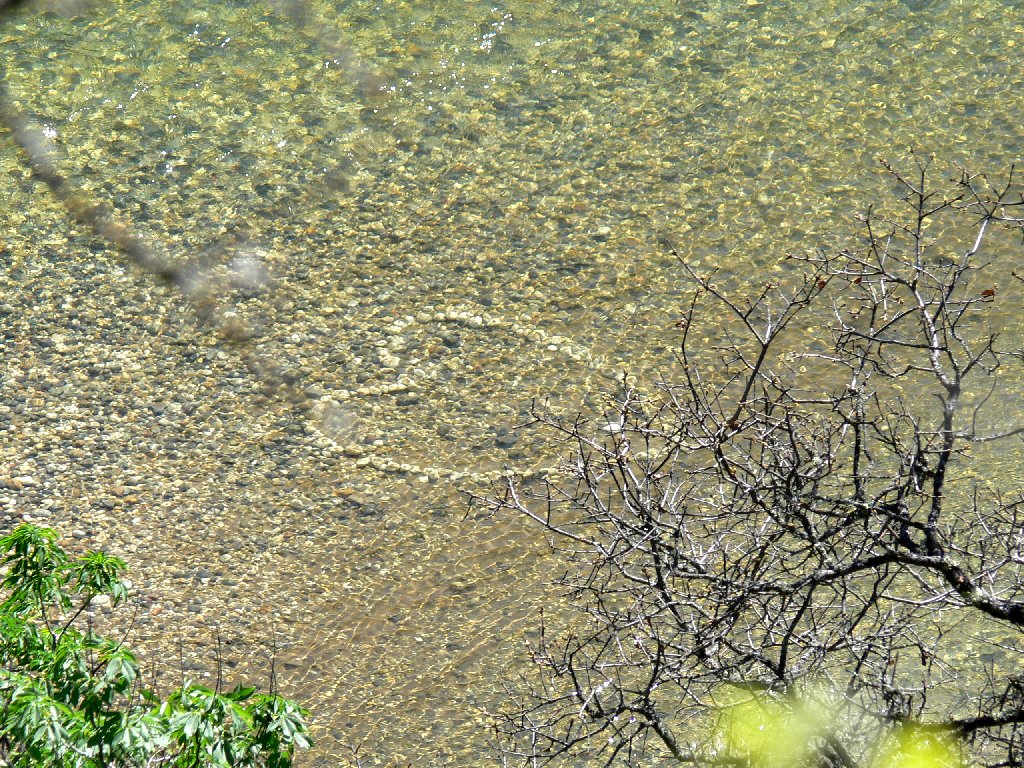 Underwater Valentine's message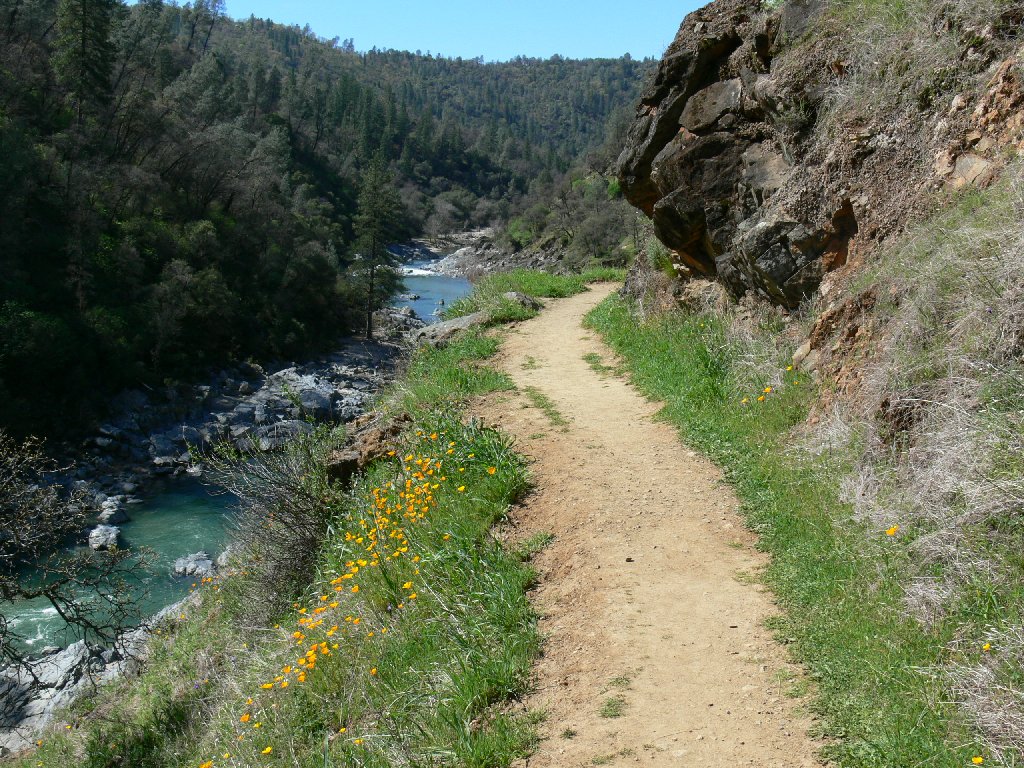 The return trail

§: The poppies were out in force today; however, it already is a little too hot for many of the flowers. Additionally, the usual trailside waterfalls are already dry. It looks like a dry season ahead.
Trailhead: 15 miles north of SR-20, between Grass Valley and Marysville
Distance: a short 3 miles
Elevation: 550' to 660'
Hikers encountered: two dozen
Rating: 3 (=4 if the creeks weren't dry)