A Quartet of
Sliding Block Puzzles
Sliding block puzzles have been quite popular for generations, and new layouts are being discovered all the time. Many such puzzles are available online; some require the old MS-DOS format, and some will cost you as much as twenty dollars. Of course, at Ted's World these programs are free, and they incorporate some features unavailable elsewhere.
These games are totally keyboard-driven; so put your mouse aside and don your thinking cap instead.
DAD'S PUZZLE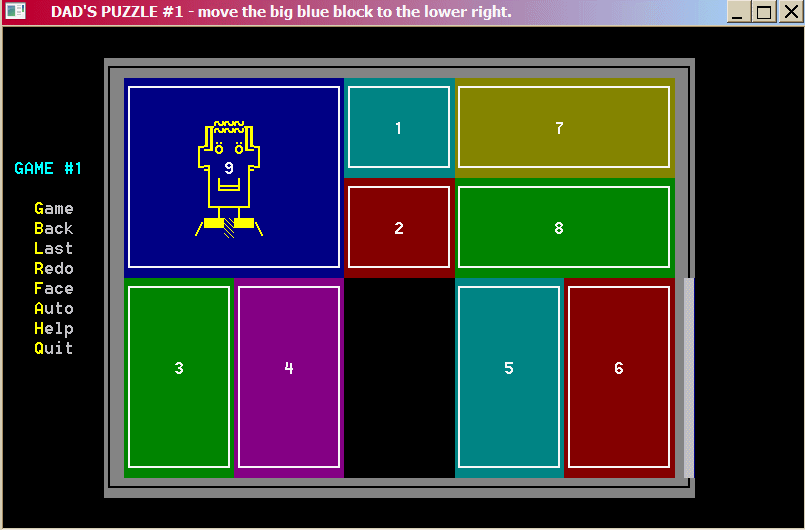 Marketed under other names as well, this version includes a second game that is somewhat more difficult.
---
BLOCKADE!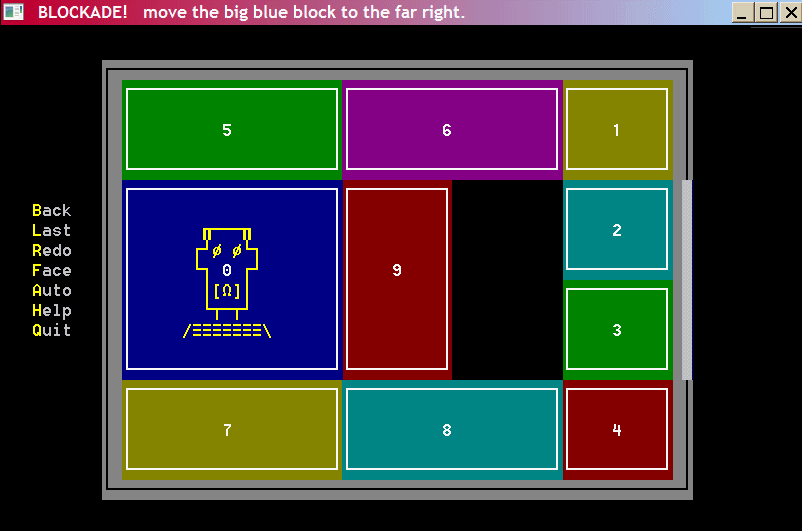 Originally published in 1932 under another name, this puzzle has been known by many titles — L'Ane Rouge, Psychotease, Which Way Out, ARGH!, and others. It is more challenging.
---
CONWAY CENTURY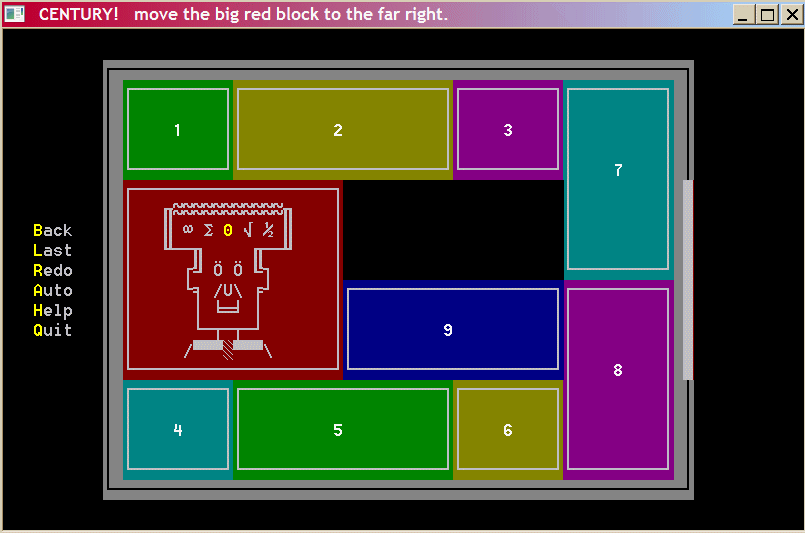 Created by genius-mathematician John Horton Conway and so-named because his solution requires 100 moves, this implementation of the game requires 133 actual moves, due to the restriction of being able to move only one block at a time. Since Mr. Conway's brain is bigger than most others, his image on the big block reflects that fact.
---
Some browsers and anti-virus programs will not permit the launching of an executable program online, and in some cases they prohibit a download as well. To that end, the four puzzles are included in a single friendly file:
Download: BlockPuzzles.zip Trust me! no viruses
Click on the downloaded file to extract the puzzles. Place them anywhere on your hard disk, and create shortcuts to them if you like. No other setup is required, and no other files will be created. Despite their old-fashioned appearance, these games will run on 32-bit and 64-bit operating systems.