#1: My Favorite Hand
You are at the Santa Clara Regional, 1987. Midway through the first session of the Super Open Pairs, you encounter two prominent Bay Area players. Their auction is unscientific, but speedy: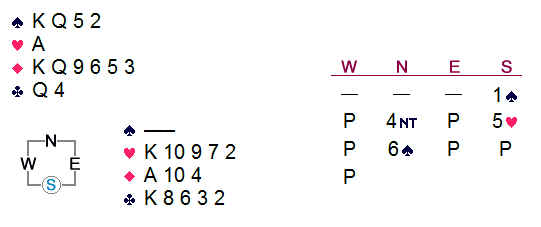 Opening lead: ♥8
Declarer takes the heart ace and plays a low spade to the ten as you discard a club. Next he tries the diamond jack; partner contributes the eight, so you duck. Another diamond goes to the king and ace as partner follows.
Your turn. Get it right, and you will finish with a 218.